Find answers to frequently asked questions about the Sustainable Development Fund (SDF) and details on how to apply below.
What is the Sustainable Development Fund (SDF)?
The Sustainable Development Fund (SDF) supports innovative sustainable projects that develop and test new ways of achieving a more sustainable living for current and future generations. The funding is to support projects that focus on demonstrating practical solutions relevant to environmental, social, cultural and economic aspects of life. Projects can range from locally based to those applying across the National Park or a wider area. The Pembrokeshire Coast National Park Authority (The Authority) sets an annual budget for the fund.
SDF aim
Through partnership, to develop and test ways of achieving sustainable development in a countryside of great natural beauty and diversity in which the local characteristics of culture, wildlife, landscape, land use and community are conserved and enhanced.
SDF objectives
To explore innovative ways of contributing as far as practicable to the Welsh Government's vision of a sustainable Wales, and of breaking down barriers that can act as obstacles to sustainability
To integrate sustainable development with the special qualities of the Park, and demonstrate the contribution of a strong sense of place and local identity to sustainable living
To build capacity in local communities and to develop and support community-based projects promoting sustainable development objectives
To generate greater awareness and understanding of sustainability amongst residents and visitors, and facilitate positive behaviour change.
What is sustainable development?
The Welsh Government's Well-being of Future Generations (Wales) Act 2015 describes "sustainable development" as about improving the way that we can achieve our economic, social, environmental and cultural well-being. The principle of sustainable development is defined as to "act in a manner which seeks to ensure that the needs of the present are met without compromising the ability of future generations to meet their own needs".
What type of project receives funding?
The fund is open to projects that genuinely show a commitment to the principle of sustainable development, and demonstrate innovation or good environmental practice, thus contributing towards improving the economic, social, environmental and cultural well-being of Wales. Projects can be aimed at raising awareness of sustainability through education programmes, or be practically focused involving local people and organisations.
Successful projects should achieve one or more of the following:
protect and enhance the environment and wildlife
use natural resources carefully
improve understanding and awareness of sustainable living
recognise the need of all people
contribute to resilient vibrant communities
provide opportunities for local employment and economic growth
preserve local culture and heritage
realise health benefits afforded by outdoor access and recreation.
Is my project eligible?
Eligible projects will:
be sustainable – link social, environmental, cultural and economic issues through public participation
demonstrate that they have genuine support or involvement of communities within the Park
support one or more of the objectives of the fund
demonstrate that they contribute to the National Park Management Plan, and complement other relevant local and national strategies
bring organisations together in partnership to tackle problems and bring about sustainable solutions
comply with the principle of treating the English and Welsh languages on a basis of equality in any dealings with the public (eg publicity literature and signage)
raise awareness about sustainability, the need to change lifestyles and develop skills for sustainable solutions
lever in contributions from other sources (in cash or in kind)
demonstrate innovation or best practice
contribute towards one or more of the well-being goals set out in the Well-being of Future Generations (Wales) Act 2015.
 Eligible projects may also:-
add value or new dimensions to existing sustainability projects
overcome institutional arrangements, relationships and cultures that may be creating barriers to sustainability
promote wider understanding or raise awareness about sustainability, the need to change lifestyles and to develop skills for sustainable solutions
involve young people and provide opportunities to acquire new knowledge and skills
secure a sustainable future for locally important services
support local disadvantaged or disabled groups
derive support from and provide support to local businesses
encourage social inclusion.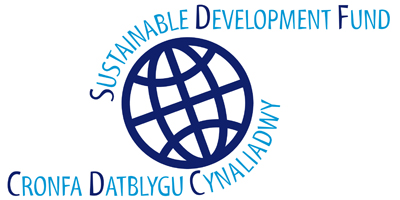 What are well-being goals?
The Well-being of Future Generations (Wales) Act 2015 sets out seven well-being goals. Eligible projects will contribute towards one or more of the well-being goals:
A prosperous Wales: An innovative, productive and low carbon society which recognises the limits of the global environment and therefore uses resources efficiently and proportionately (including acting on climate change); and which develops a skilled and well-educated population in an economy which generates wealth and provides employment opportunities, allowing people to take advantage of wealth generated through securing decent work.
A resilient Wales: A nation which maintains and enhances a biodiverse natural environment with healthy functioning ecosystems that support social, economic resilience and the capacity to adapt to change (for example climate change)
A healthier Wales: A society in which people's physical and mental well-being is maximised and in which choices and behaviours that benefit future health are understood
A more equal Wales: A society that enables people to fulfil their potential no matter what their background or circumstances.
A Wales of cohesive communities: Attractive, viable, safe and well-connected communities.
A Wales of vibrant culture and thriving Welsh language: A society that promotes and protects culture, heritage and the Welsh language, and which encourages people to participate in the arts, and sports and recreation.
A globally responsible Wales: A nation which, when doing anything to improve the economic, social, environmental and cultural well-being of Wales, takes account of weather doing such a thing may make a positive contribution to global well-being and the capacity to adapt to change (for example climate change).
Who can apply for funding?
The fund is open to organisations, including community groups, as well as individuals and businesses. In the case of individuals and businesses, benefits to the wider community must be shown.
How are project applications assessed?
Your application will be assessed by the SDF Committee, which consists of Advisory Members drawn from the public, private and voluntary sectors and Authority Members. The Committee meets approximately four times per year or as and when they are required to. You will be invited to present your application to the Committee, which presents an opportunity for you to talk for ten minutes about your project, and help the Committee to understand how your project will make a difference.
Applications can be submitted at any time, as there are no deadlines. However, bear in mind that money will be spent as the year goes on. Discuss your project early with National Park Authority officers, which administers the fund on behalf of the National Park Authority.
What does SDF fund?
The scheme will provide project grants, management grants (to support staff costs) and development grants (to provide a catalyst for new action or partnerships).
The grant will normally be set at 50%, plus an appropriate element for overheads, but can be more in exceptional circumstances.
Applicants will normally be expected to raise a proportion of the costs themselves which can be in the form of "contributions in kind" (eg the donation of volunteer time, loan of equipment), in addition to other cash sources.
Grant payments to successful applicants will normally be retrospective on receipt of invoices. Under certain circumstances, where need can be shown, payments may be made in advance.
For the purposes of match funding, volunteer time will usually be costed at £8.45/hr.
How to Apply
1. Discuss your project ideas with our Officers.
2. Following initial discussions you will then need to provide some written details of your proposal to allow an assessment of whether your proposal meets the fund criteria.
3. If your proposal is considered eligible for funding, you will then be required to submit a full application including financial appendix with detail of the project costings.
Contact the SDF Officers
Help and advice is available throughout the process from our Officers and your application can be checked before final submission.
Contact the SDF Officers via 01646 624800 or sdf@pembrokeshirecoast.org.uk.