Family Activities
Prehistoric Activities
(Mondays-Thursdays in school holidays)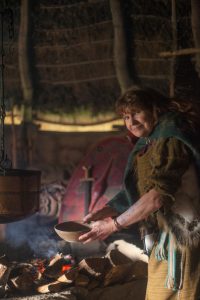 In these sessions there will be a variety of hands-on Prehistoric activities for you to try including breadmaking. Enquire at reception upon arrival to find out what sessions will be running during your visit. Additional fee applies plus normal admission.
Haunted Henllys Trick and Treat Trail!
(Sunday 22 October to Sunday 5 November)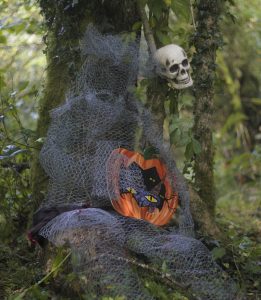 The veil between this world and the next is at its thinnest and ghosts have started to appear! Follow the spooky pumpkin trail as you hunt for ghosts of Pembrokeshire's past all around Castell Henllys. A prize for anyone who manages to find and photograph all of the ghosts, or list them on a piece of paper, along with tricks and treats for you to find in our roundhouses.
£4 per person plus normal admission
Special Events
Pembrokeshire Ghost Stories
Saturday 21 October 2.30pm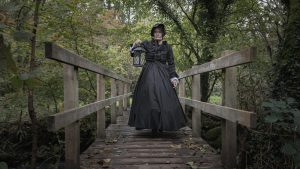 A ghostly tour through our dark woods around the Village which will introduce you to the strange and spine-chilling stories of creatures and characters of Welsh folklore.
£5 per person plus normal admission. Booking essential.
Samhain Celebration
Saturday 28 October 10am-5pm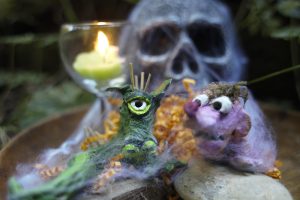 It is the end of the harvest; winter is coming and Samhain is here! Come and learn how the Iron Age people celebrated this ancient Celtic festival. Get into the spirit of the festivities by having woad painted on your arm, watching the art of fire lighting and making a clay monster to scare away evil spirits ready for the long winter nights. Gather around the roundhouse fire, where you can listen to tales of the Otherworld and songs of old.
Adult- £10        Concession-£9        Child-£8     Family- £30 (2+2)