SOLD OUT! Home Education Day
Wednesday 15 November 10.30am-2pm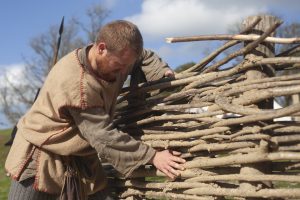 A chance for home schooling families and groups to experience the school's program at Castell Henllys. Pupils will be taken back in time to the Iron Age for a session led by our costumed interpreters.
£6 per child. Includes one free adult admission per family group. Participating children must be aged 4-14. SOLD OUT!
Special Events
Winter Solstice at Castell Henllys
Thursday 21 December 11.30am-4pm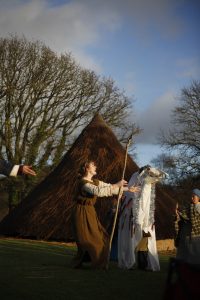 The longest night is here, so, why not celebrate by taking yourself on a winter walk through our woods, or by having a go at prehistoric crafts, or listen to ancient tales and songs next to the crackling yule fire? At the setting of the sun (weather permitting) we will have a small bonfire in the Village with a chance for you to meet the Mari Lwyd!
£10 adult, £9 concession, £8 child, £30 family (2+2). Booking essential.