Residencies at Oriel y Parc allow artists to take inspiration from the beauty of the National Park landscape and work with local groups and schools to create original pieces of art.
The residency also provides an opportunity for artists to interact with selected pieces from Amgueddfa Cymru-National Museum Wales.
We are not accepting any further Artist in Residence applications at present. For further information, email us or call 01437 720392.
Current Artist in Residence
Merched y Wawr Sir Benfro – No to Plastic
6-28 Mawrth 2020
Pembrokeshire was the sponsor county for the Royal Welsh Show at Builth Wells in 2019 and members of Pembrokeshire Merched y Wawr movement were invited to be responsible for the exhibition on the Merched y Wawr stand in the Glamorgan Hall at the showground.
Under the guidance of the county's Gŵyl ac Hamdden Sub-Committee it was agreed that the theme for the exhibition would be "No to Plastic" and 36 members volunteered to design, knit and crochet work to be displayed on five panels.
The inspiration for the creativity was David Attenborough's warning about the effect of plastic on our rivers, seas and oceans.
The beauty of our natural world is depicted on four panels – showing fish amongst coral, sand, seaweed and stone and the devastating effect of plastic litter is highlighted on the fifth panel.
These panels will be presented to Ysgol Caer Elen Haverfordwest.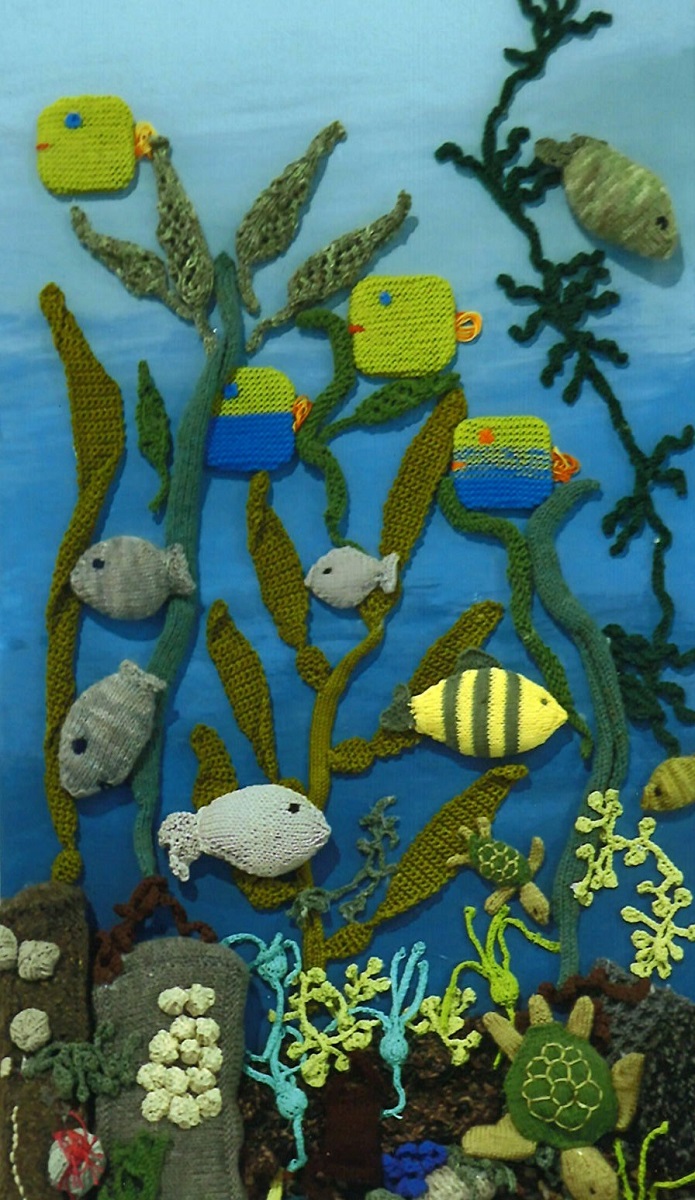 Exhibitions at Oriel y Parc
Discover more about Oriel y Parc