The Pembrokeshire Coast National Park Authority has issued guidance to help people stay safe while out walking.
Provided you, or someone in your household, are not displaying symptoms of Covid-19, current Welsh Government advice is that you can leave home to exercise, so long as you:
Plan ahead – Exercise should be undertaken locally and should start and finish from your home.
Keep to the path – Do not trespass onto private land; only use public footpaths and bridleways.
Practice social distancing and strict hand hygiene practices – Keep a minimum of two metres apart from other walkers and avoid using narrow paths.
Plan your walk – Try to avoid busy times of day when many other people may be walking, and if possible, don't use the same route every day.
Respect residents and landowners – If a path runs close to a house or farm try and take a different walk. If this isn't possible, please respect the residents' space as they may be vulnerable and self-isolating.
Keep dogs on leads – Many fields are stocked with sheep.
Close gates – To prevent sheep and cattle escaping.
Be vigilant with hand washing and hygiene – Be aware that gates, stiles and other outdoor structures are touched regularly.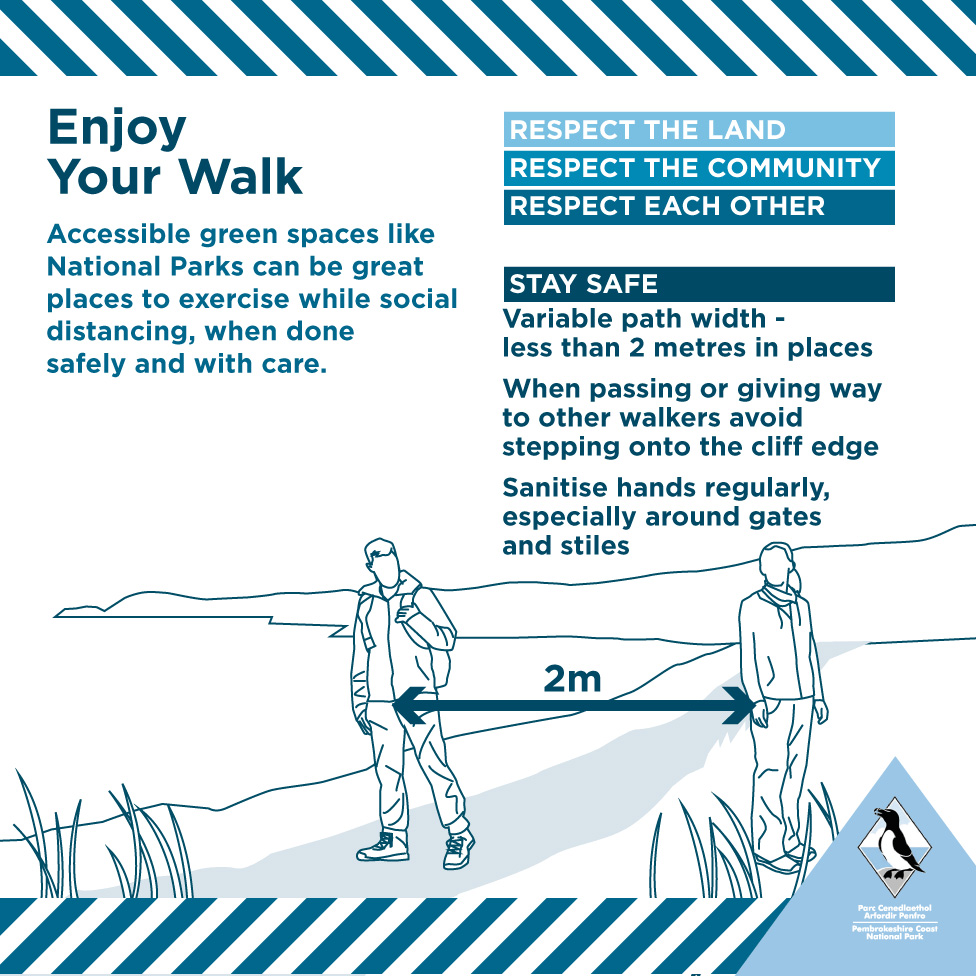 More about walking in the park