Applying for the Sustainable Development Fund is straightforward, with help and advice readily available either on this website and/or by contacting us via 01646 642800 or sdf@pembrokeshirecoast.org.uk.
Applications are looked at on a rolling basis so no there are formal submission deadlines and grants are awarded on a first-come, first-served basis. If you think that your project idea demonstrates one or more aspects of sustainability please follow the steps below:
In the first instance, please discuss your project ideas with National Park Authority officers.
Following initial discussions it is likely you'll then need to provide some written details of your proposal to allow an assessment of whether your proposal meets the fund criteria.
If your proposal is considered eligible for funding, you will then be required to submit a full application including financial appendix
Help and advice will be available throughout the process and your application can be checked before final submission.
Remember: Please contact us on 01646 624800 or email sdf@pembrokeshirecoast.org.uk to discuss your project before sending in an application.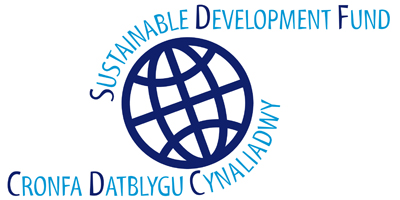 How will my application be assessed?
Your application will be assessed by the SDF Committee. The Committee meets approximately four times a year and you will be invited to present your application – this is not a requirement, but is an opportunity for you to talk for ten minutes about your project, and help the Committee to understand how your project will make a difference.
Applications are welcomed in Welsh and English. An application submitted in Welsh will be treated no less favourably than an application submitted in English.