The legacy of the Iron Age is written large on the landscape of Pembrokeshire. As a place which has largely escaped the developments of the modern age, Pembrokeshire is scattered with a rich tapestry of Iron Age and prehistoric standing stones, hill forts, field patterns and roundhouse remains.
The Iron Age began around 500 BC and lasted until the early centuries AD. In Pembrokeshire it began with the arrival of Celtic settlers, organised into warlike tribes. These people established their homes across the landscape, and took an interest in the high places and coastal cliffs of the area. Hill forts can be found across the Preseli Hills, but none is more impressive than the splendid Foel Drygarn.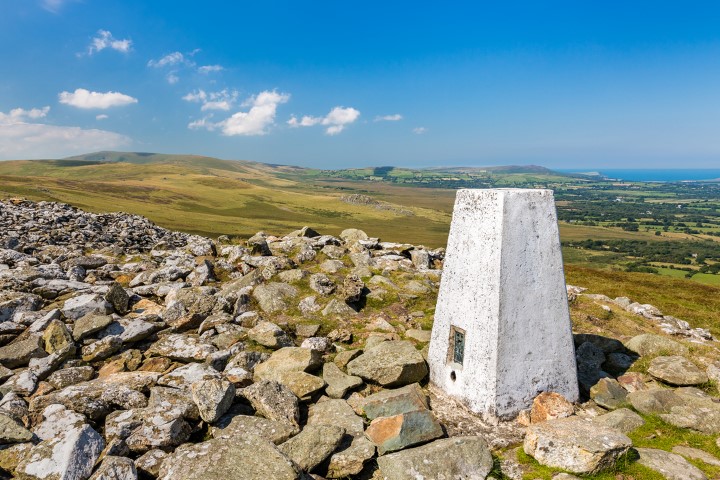 Coastal settlements
Along the coast, people took advantage of the promontory cliffs. To ensure their safety from landward attack they raised high banks, such as can be seen at Flimston Cauldron Fort and at St David's Head, where the defensive bank is known as the Warrior's Dyke.
Yet, these Iron Age people were not entirely warlike. They also cultivated the land, tending crops and livestock. On Skomer Island the field boundaries that were established during the Iron Age continued to be used for centuries after. The ghosts of roundhouses can be found tucked under the lee of windward slopes.
Experience the Iron Age
The Pembrokeshire Coast National Park Authority owns and manages the recreated Iron Age hill fort at Castell Henllys on the fringe of the Preseli Hills. Archaeological studies have enabled the construction of roundhouses on the footprints of the original buildings.
Visitors can sample life in the Iron Age, while schools can travel back in time and help prepare the evening feast and construct a roundhouse. The darker side of Celtic life is seldom far away, and children need to be ready to train as warriors, just as their ancestors would have done.