Due to the current situation there are a number of changes required to public bus services in Pembrokeshire.
Visit the Pembrokeshire County Council website for the latest updates and bus timetables.
Fflecsi Pembrokeshire
Fflecsi Pembrokeshire is a new on demand transport service operating in North West Pembrokeshire.
Services run different routes each day to ensure that all people in the area can use the service. Trips must be booked in advance.
Visit the Fflecsi website for more information and to book the service.
Coastal Buses
Pembrokeshire Coastal Bus Services are local bus services that travel along the coast to access walks, beaches, boat trips, local villages and attractions.
They help locals and visitors get to the coast without having to use a car. You can use the coastal buses for both 'out' and 'back' journeys or simply use the bus for your outward journey and walk back to your destination.
This enables you to walk the Pembrokeshire Coast Path in one direction without having to retrace your steps.
All coastal buses operate on a 'Hail and Ride' basis in rural areas, so all you have to do is signal to the driver to stop. Passengers can be picked up or set down at any point along the bus route – providing it is safe to do so.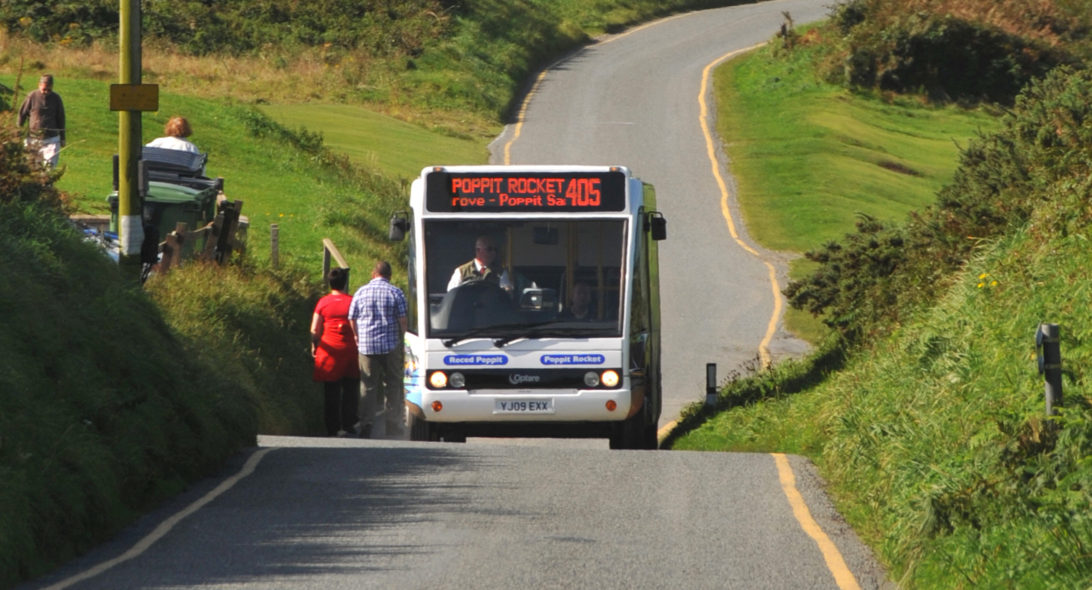 When do they run?