If you'd like to volunteer at a time that suits you, and volunteer on your own or with a friend, one of our flexible or micro volunteering opportunities might suit you.
Flexible Opportunities
You will have the benefits of being part of the National Park volunteer family, but the flexibility of volunteering at a time that suits you.
Tree Warden  – check on the condition of special trees in your area and report back. Encourage planting in local schools and community spaces and be an ambassador for trees.
Heritage Monitor – check on our heritage assets, report on their condition, help conserve them. Training provided.
Micro volunteering
Not all volunteering has to be organised or formal. Micro volunteering is something you can do in small, bite-size chunks, with no need for registration. There are lots of ways that you can help, and the more people that join in, the bigger the impact will be.  You can do these things on your own, with your friends or family, or as part of a community group.
LookWild
Help to record nature.  When you are outside, look more closely at your surroundings.  Take a photo of wild plants or creatures and then upload them to the LookWild project (opens in new window).  Over time, with contributions from the public, we will build up a good picture of what wildlife lives in Pembrokeshire and in the other 14 National Parks across the UK.
How to get involved:
Download the inaturalist app
Join the Lookwild project
Take a photo
Upload your observation
Add as much information as you can.
Why should I get involved?
Be part of a National Project across all of the UK National Parks
Your observations will help show what's happening to birds, bugs, fungi, flowers and trees at local and national levels and could inform future nature conservation work.
It's fun for families and new visitors to the national parks, and a good introduction to volunteering.
Learn more about the wildlife around you
Being outdoors and closer to nature is good for you.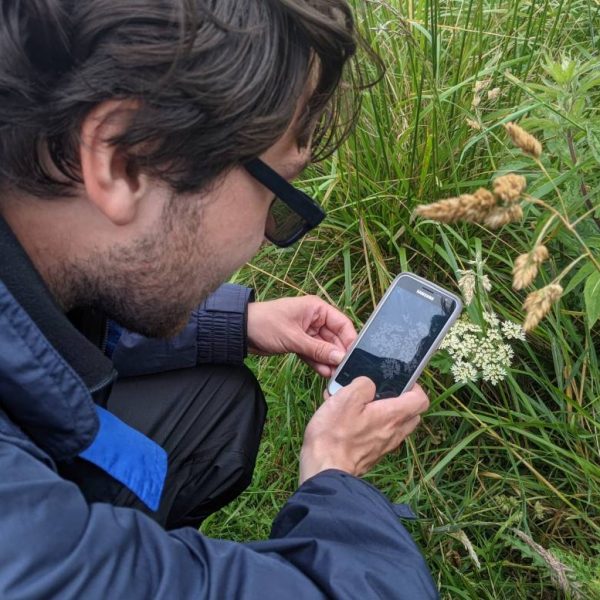 Volunteer using the iNaturalist app to identify a plant.
Changing Coasts
Help us to record the changes to our coastline. For more information visit our Changing Coasts page.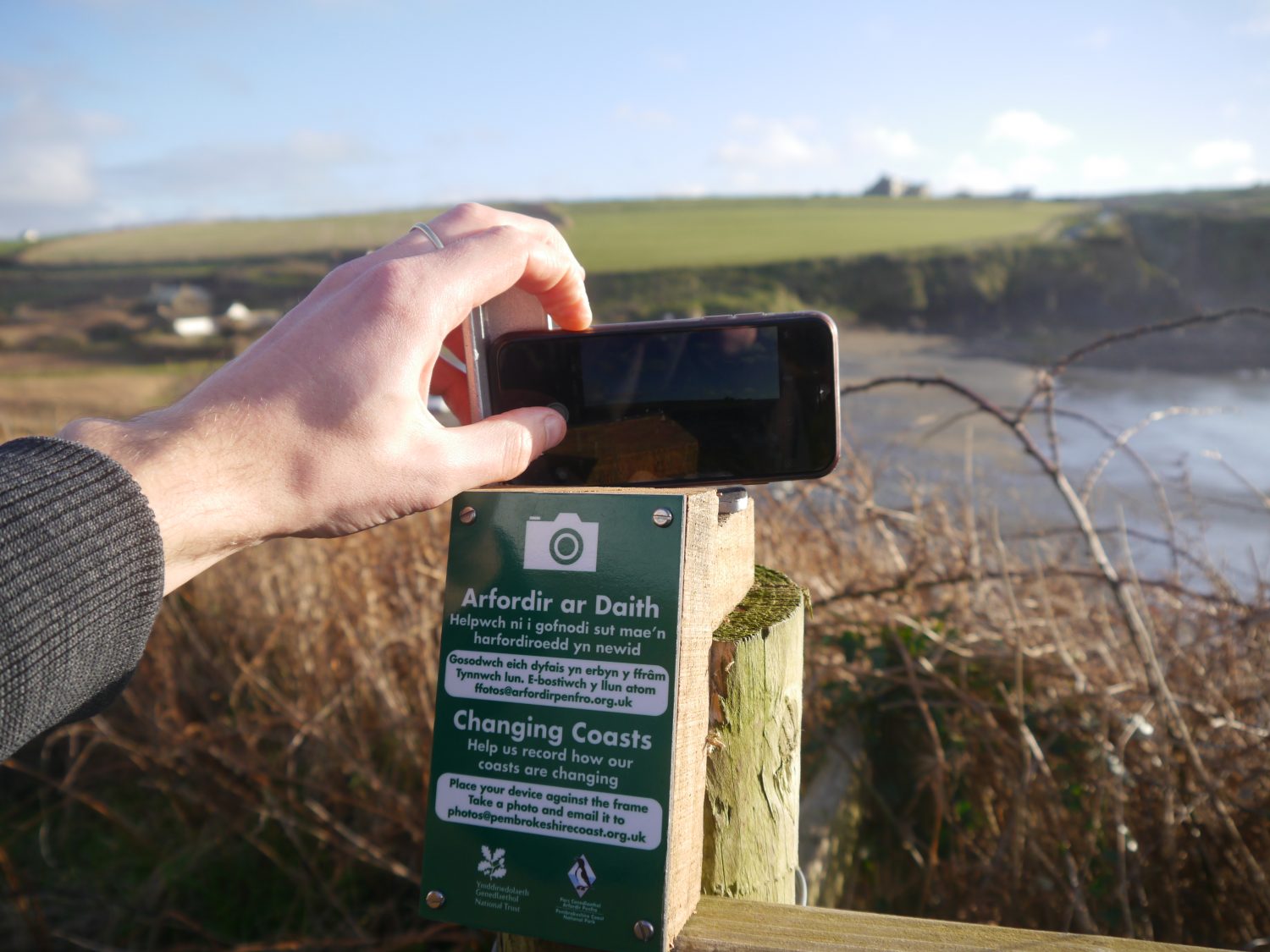 Changing Coasts photography post at Abereiddi
Litter Picking
When you go for a walk, or visit a beach, park or picnic area you could pick up any litter you see.  Keep a pair of gloves and a bag in your car or backpack for when you are out and about.
Look for 2 minute beach clean boards at local beaches or borrow litter picking equipment from Oriel y Parc or a local leisure centre. For more information on litter picking hubs elsehwere in Wales visit the Keep Wales Tidy (opens in new window).