Here at Oriel y Parc a variety of exhibitions by Pembrokeshire artists and craftsmen can be seen on display throughout the Visitor Centre.
There is also a Class A Landscape Gallery, exhibiting art and artefacts from the collections of Amgueddfa Cymru – Museum Wales, often featuring the work of Graham Sutherland.
Oriel y Parc is a unique collaboration between Amgueddfa Cymru – Museum Wales and Pembrokeshire Coast National Park Authority, in which services for visitors are joined by displays from the national collections to celebrate the landscape.
Using objects from the art, natural history and industry collections of Amgueddfa Cymru – Museum Wales, visitors are able to view a regularly changing exhibition programme.
The St Davids Room displays paintings, prints and etchings, while the Discovery Room has an exhibition space for 3D art works, including ceramics, jewellery, glass and sculpture.
Artist In Residence
Residencies in the Tower at Oriel y Parc allow artists to take inspiration from the beauty of the National Park landscape and work with local groups and schools to create original pieces of art.
The residency also provides an opportunity for artists to interact with selected pieces from Amgueddfa Cymru – Museum Wales.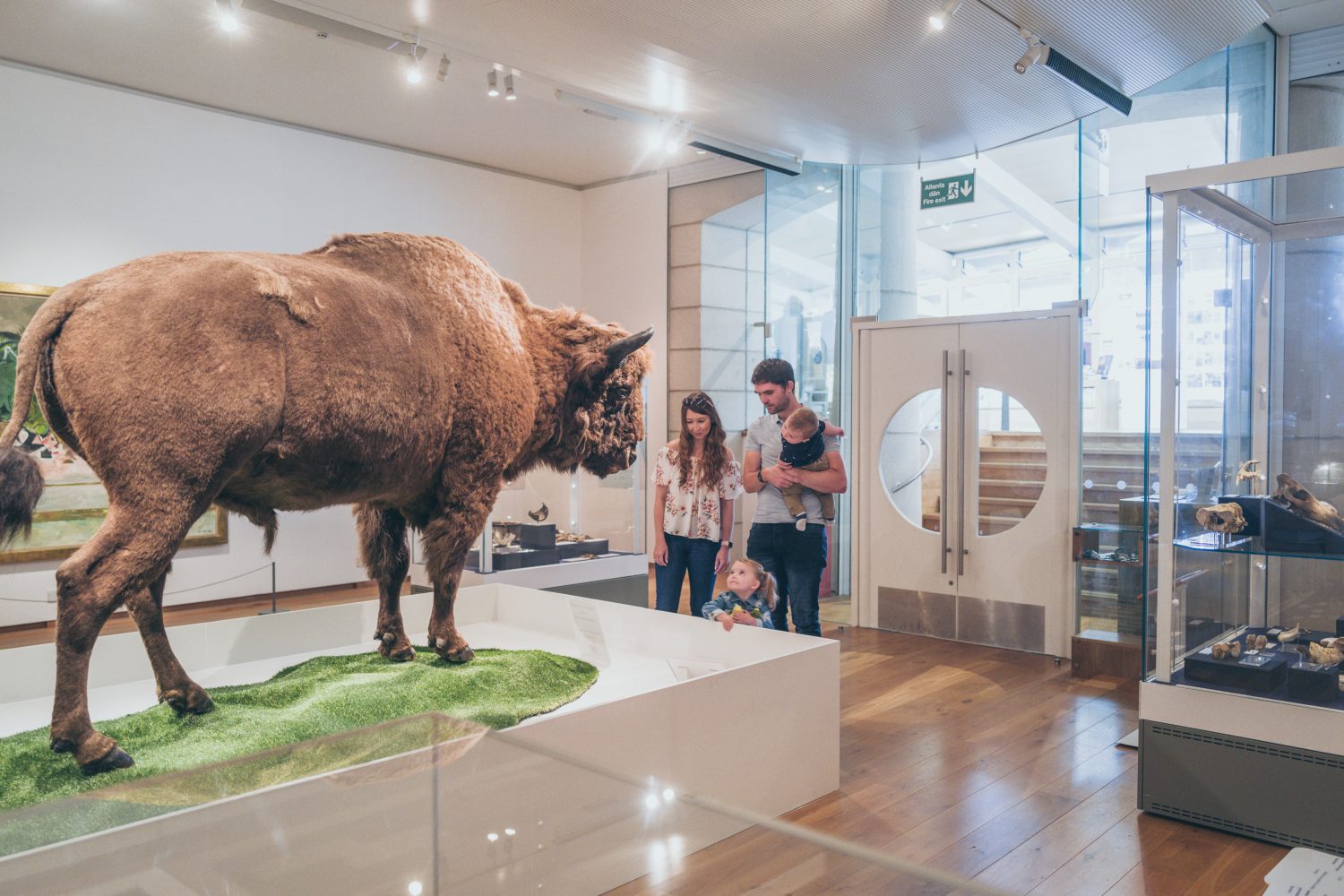 Current exhibitions at Oriel y Parc
Discover more about Oriel y Parc