Residencies at Oriel y Parc allow artists to take inspiration from the beauty of the National Park landscape and work with local groups and schools to create original pieces of art.
The residency also provides an opportunity for artists to interact with selected pieces from Amgueddfa Cymru-National Museum Wales.
We are not accepting any further Artist in Residence applications at present. For further information, email us or call 01437 720392.
Sally Barham Solo Exhibition
Saturday 1 August – Thursday 27 August
Sally's exhibition explores the beauty of the land and seascapes of west Wales using the St Davids Peninsula as a focal point in this new exhibition.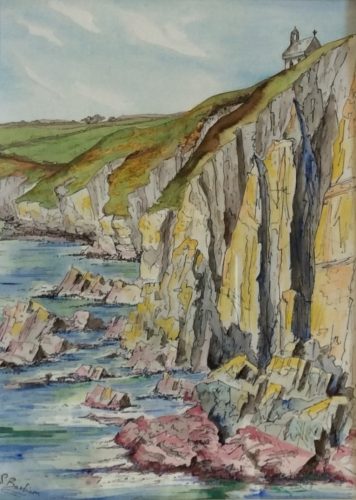 Exhibitions at Oriel y Parc
Discover more about Oriel y Parc