Residencies at Oriel y Parc allow artists to take inspiration from the beauty of the National Park landscape and work with local groups and schools to create original pieces of art.
The residency also provides an opportunity for artists to interact with selected pieces from Amgueddfa Cymru – Museum Wales.
We are not accepting any further Artist in Residence applications at present. For further information, email us or call 01437 720392.
Echoes of Quieter Times by Jamie Hamley
Friday 2 December 2022 to Sunday 12 January 2023
Using various different mediums, Celf Jamie tries to convey simplicity and reconnection to something 'older' in his landscape art. Mark making reflects the wild rhythms and character of the landscape while the sleepy dwellings and crumbling sheds reinforce simplicity and honesty, reminding us that less is definitely more.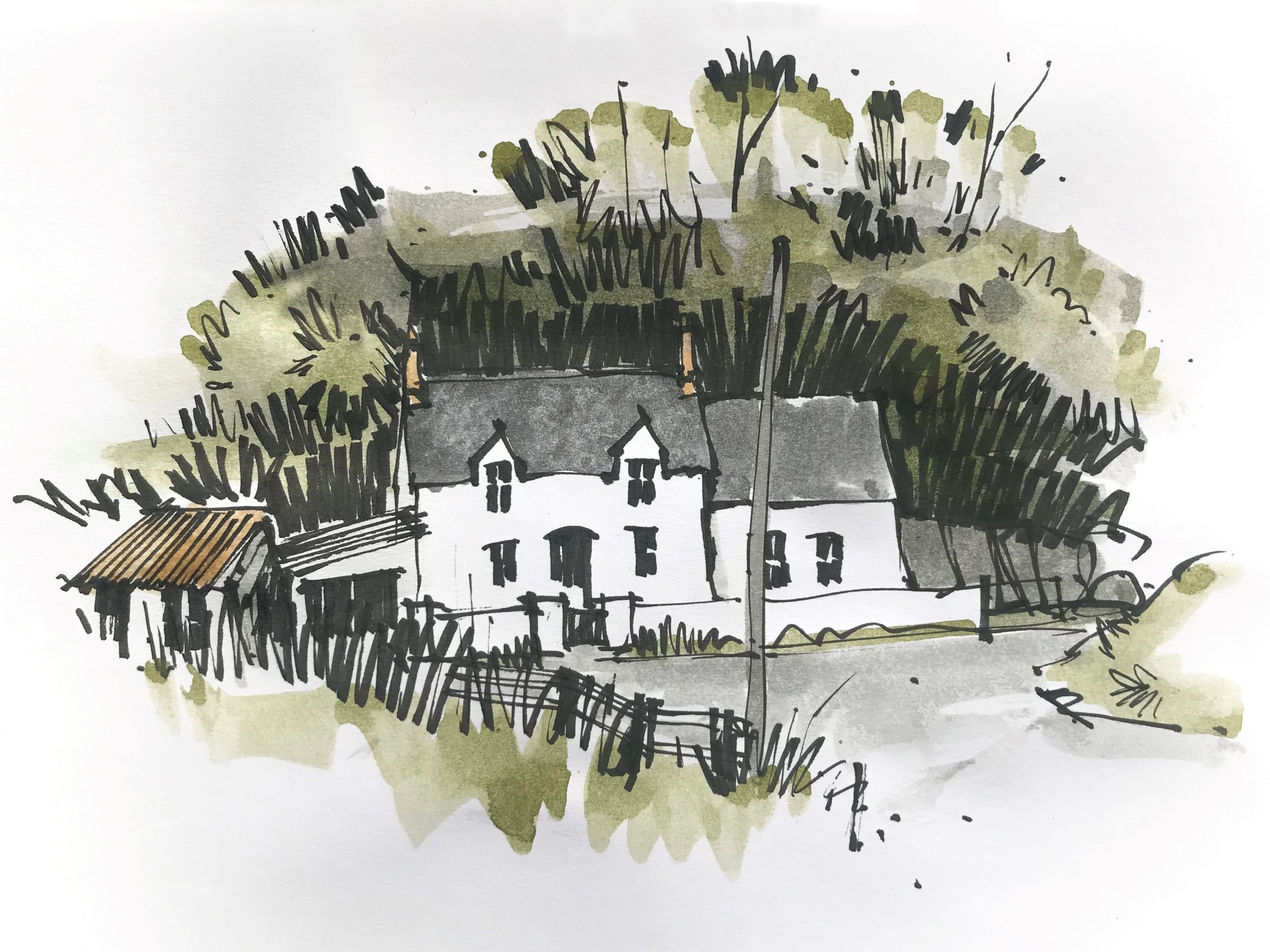 Exhibitions at Oriel y Parc
Discover more about Oriel y Parc