Residencies at Oriel y Parc allow artists to take inspiration from the beauty of the National Park landscape and work with local groups and schools to create original pieces of art.
The residency also provides an opportunity for artists to interact with selected pieces from Amgueddfa Cymru – Museum Wales.
We are not accepting any further Artist in Residence applications at present. For further information, email us or call 01437 720392.
Sift by Ancient Connections
Thursday 23 February to Wednesday 29 March 2023
Sift brings together six artists based in the east of Ireland and the west of Wales working in different mediums. The artists have been commissioned by Ancient Connections, a four-year EU funded project that links Wexford and Pembrokeshire. The exhibition weaves together the themes of journeying, sacred places, ancestral heritage, storytelling, and longing for home through photography, animation, sound, ritual, text, story, glass and light. Inspired by the findings of the Ancient Connections wider project, the artists involved are Sean Vicary, Linda Norris, John Sunderland, Sylvia Cullen, David Begley and Tracy Breathnach.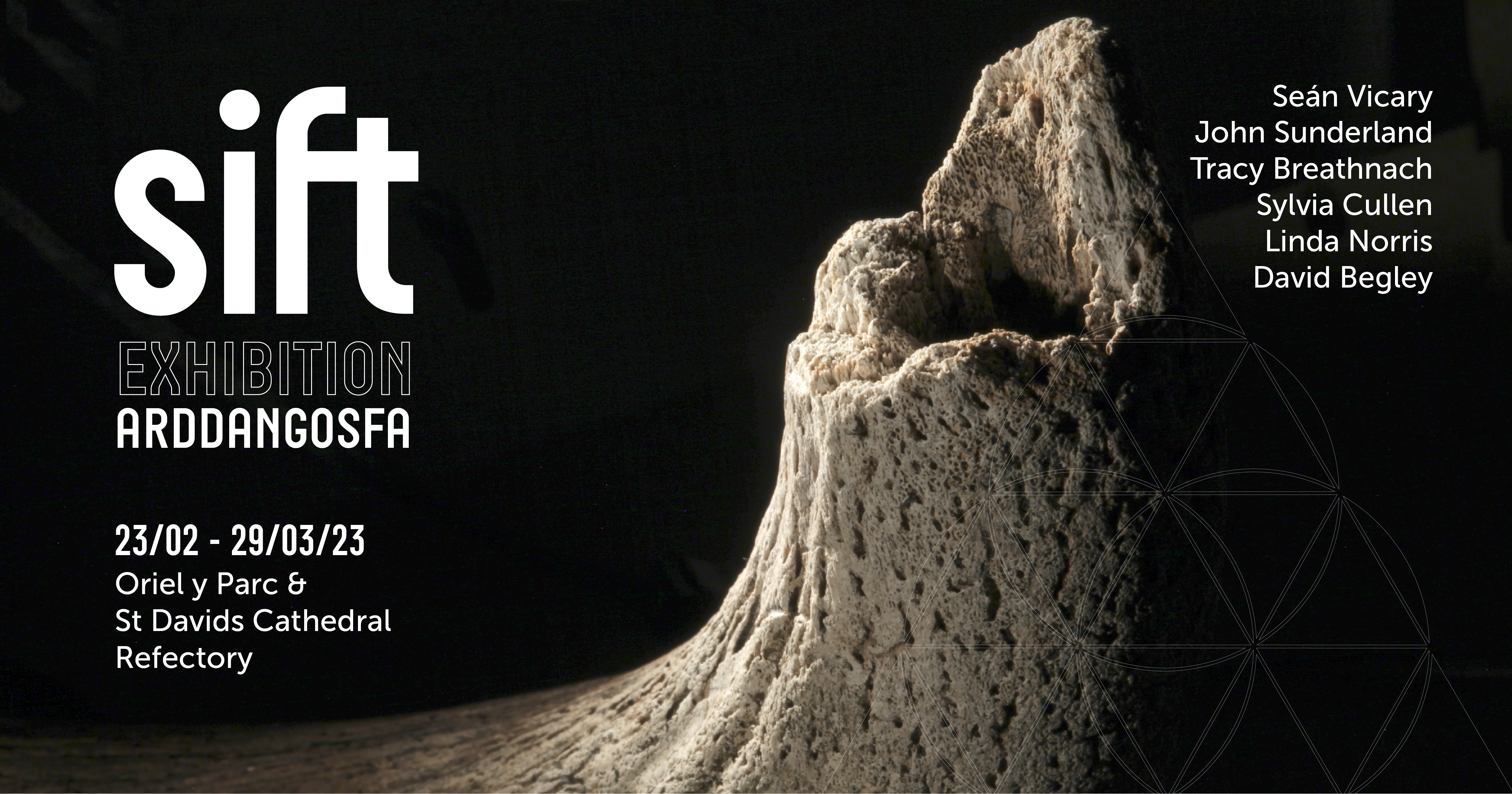 Exhibitions at Oriel y Parc
Discover more about Oriel y Parc