The St Davids Room displays paintings, prints and etchings by Pembrokeshire artists and craftsmen or those inspired by the area's landscape.
To apply for an exhibition, please email us for further information.
Exhibition by Dorian Spencer Davies
Tuesday 3 May – Monday 30 May 2022
Popular and much loved Welsh artist Dorian Spencer Davies is known for his beautiful, colourful, quirky paintings. Born in Llandeilo and raised in Pembrokeshire, Dorian has always been inspired by the sea, boats, harbours and Castles of Wales.
Following his return to Wales from London where he worked for Dorling Kindersley designing over 40 children's books, Dorian started a full time career as an artist. Painting in his colourful, curvy watercolour style that has influenced many other artists over the years.  With over 60 exhibitions under his belt, Dorian has become a Welsh established and collected artist.
Coming soon Shadow Self – Our Duality of Being by Heather Bennett & Philip Clarke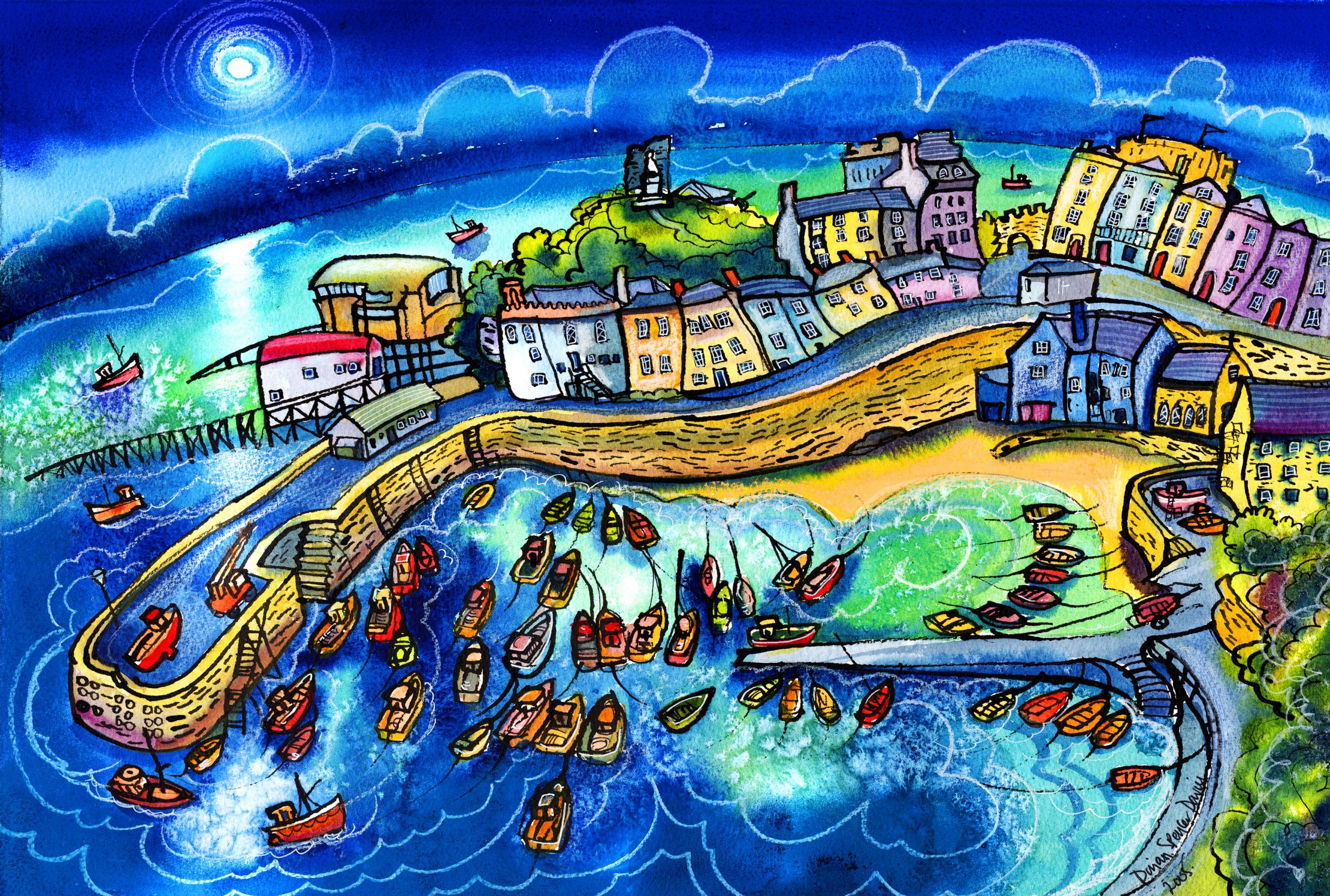 Exhibitions at Oriel y Parc
Discover more about Oriel y Parc