The St Davids Room displays paintings, prints and etchings by Pembrokeshire artists and craftsmen or those inspired by the area's landscape.
To apply for an exhibition, please email us for further information.
#1000postcards
13 November 2020 – 4 December 2020
Inspired by the rich history of citizen science in the UK and the current ecological crisis this work aims to visually delight and engage the viewer into a deeper connection with the environment in general and what biodiversity can be when land is managed for the benefit of nature.
Artist Liza Adamcewski presents #1000postcards, each depicting an element of the ecological wonders found in her re-wilding farm in Pembrokeshire.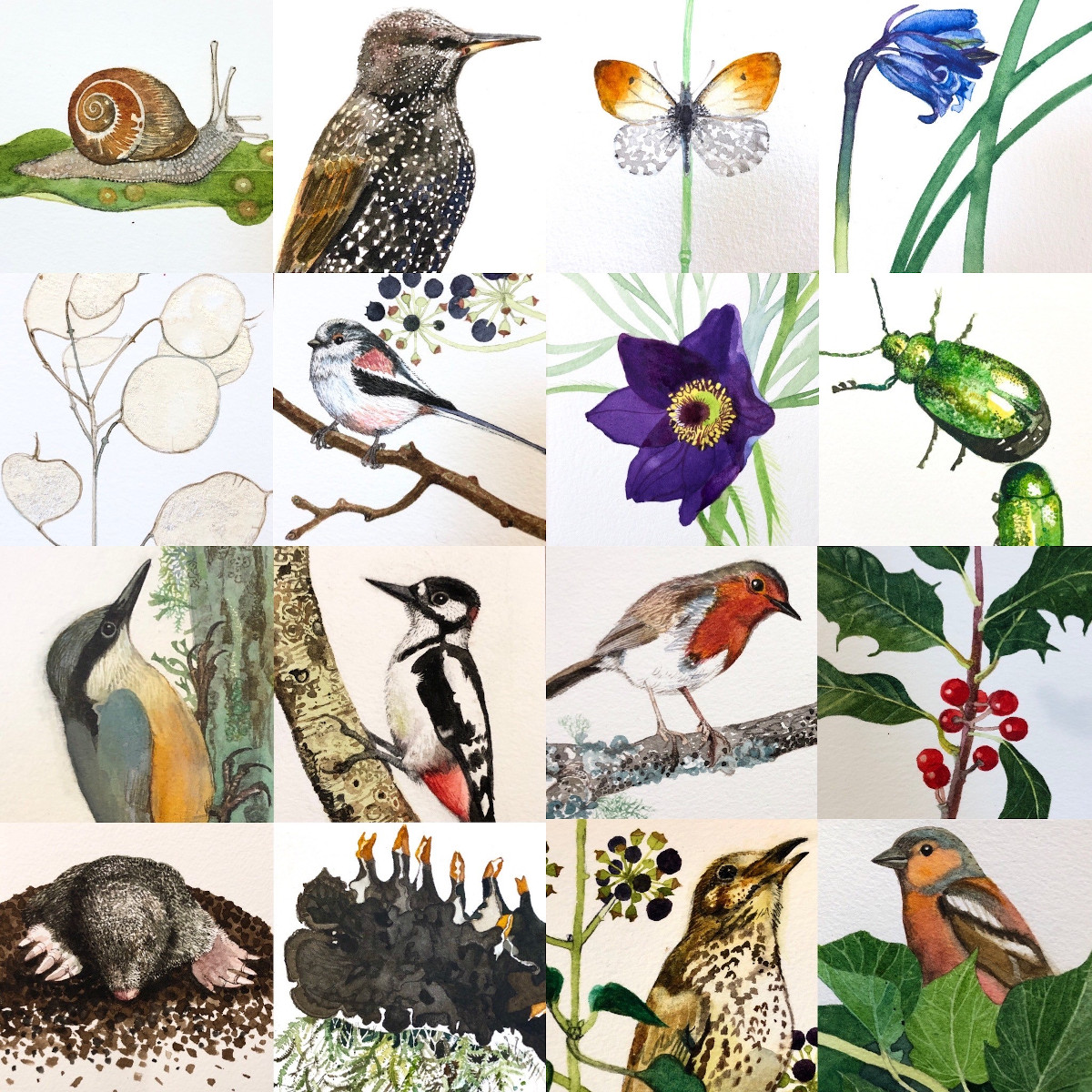 Exhibitions at Oriel y Parc
Discover more about Oriel y Parc