The St Davids Room displays paintings, prints and etchings by Pembrokeshire artists and craftsmen or those inspired by the area's landscape.
To apply for an exhibition, please email us for further information.
Heaven and Earth by Alice Tennant
Thursday 4 August – Wednesday 28 September 2022
Pembrokeshire is her home ground, her terra firma. Alice came here as a child and never left, but she is a willing captive. Living surrounded on three sides by the sea, with the spine of the Preseli hills running east to west. Alice wakes to the view of their northern slopes, a constantly changing vista of rolling cloud banks, boisterous winds, and pearlescent blue-sky days. Newport Bay, its dune-backed beach just over the ridge to the west, is hidden from view by green meadows and wooded hedgerows, but the sky tells you it's there. Painting the sea, the sky, the farmsteads, the towns and villages that dot the landscape, occasionally it's people too. For Alice there is no other heaven.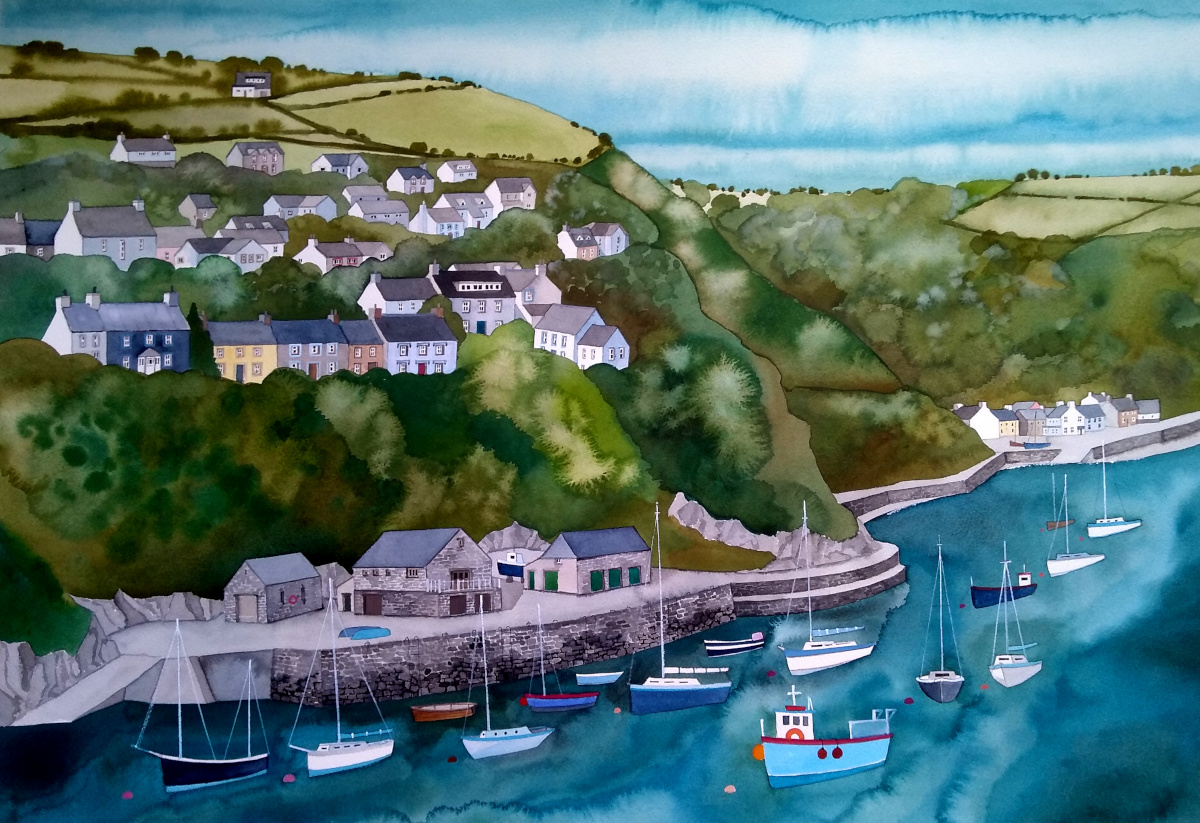 Exhibitions at Oriel y Parc
Discover more about Oriel y Parc