The St Davids Room displays paintings, prints and etchings by Pembrokeshire artists and craftsmen or those inspired by the area's landscape.
To apply for an exhibition, please email us for further information.
Current exhibition
Michaela Hollyfield: Taith
2 February to 30 March  2020
Following on from her successful residency in 2019, Michaela will be exhibiting a selection of her work in this solo exhibition. Taking inspiration from the local landscape and the story of St Non, Michaela creates bright abstract pieces which explore the process of painting in her unique style.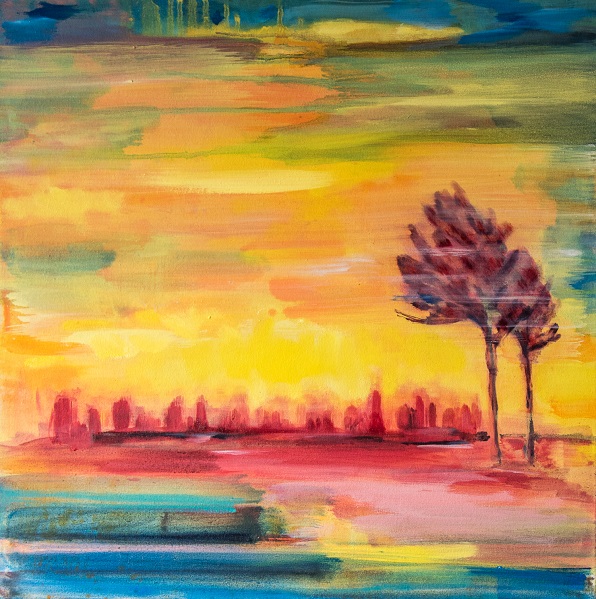 Exhibitions at Oriel y Parc
Discover more about Oriel y Parc