This barefoot walking trail – among the first of its kind in Wales – gives you the chance to walk in the footsteps of Celtic warriors at Castell Henllys.
Meandering along the pretty River Nant Duad, the trail includes eight different surfaces for walkers to feel under their shoeless feet; from crunching flint gravel to squelching clay, from tree stumps to wood chips.
The trail begins under a willow tunnel and finishes with steps down to the river so that walkers can clean their feet before putting their shoes back on.
The trail route and each surfaced section were created by a team of trainees who worked with the National Park Authority as part of the Skills in Action project, which is funded by the Heritage Lottery Fund's Skills for the Future scheme.
The project included raising the level of the existing riverside footpath which was prone to flooding, with the trainees working under the leadership of Castell Henllys Warden Dylan Evans, with additional help from the North Warden Team.
The trail also includes an accessible footpath that is suitable for wheelchairs and buggies, so people can miss out any sections they don't wish to walk through. This also allows those who prefer to keep their shoes on a chance to enjoy a stroll along the river bank.
The materials used in the walkway have been sourced locally, either from the local quarry, the National Park Woodland Centre at Cilrhedyn, or a local allotment.
After the trail, visitors can carry on up to the Iron Age Village or return to the Visitor Centre, which includes a riverside café, picnic site and children's play area.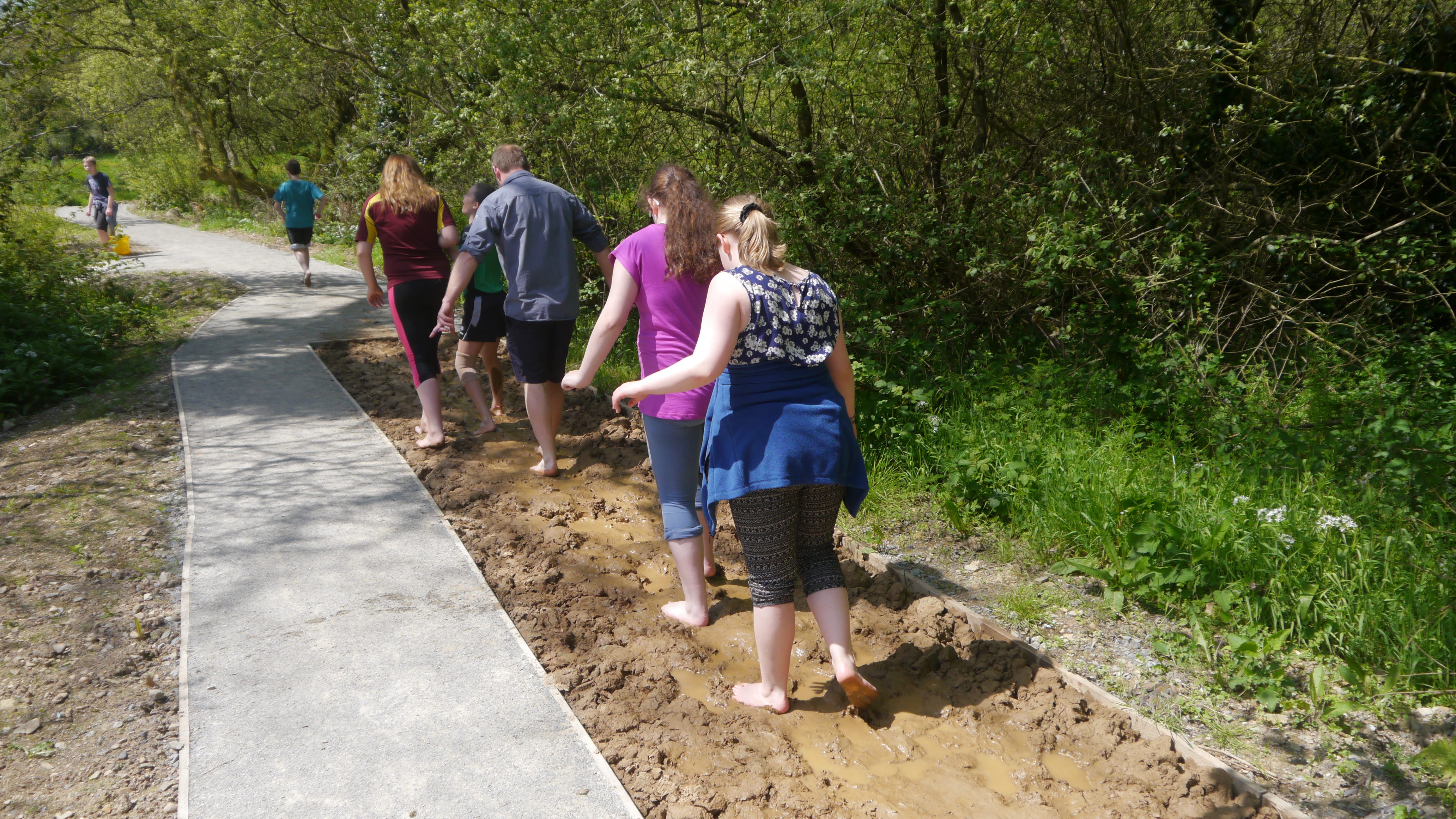 Find out more about Castell Henllys