The victory of Henry Tudor at Bosworth field in August 1485 ushered in a new era of British history; the beginning of the Tudor Dynasty. The new king, Henry VII, who was born at Pembroke Castle, had begun his campaign for the English throne by landing at Mill Bay near Dale.
Tudor Pembrokeshire was a place of increased prosperity, one where large estates were established or extended. One of the grandest of these was at Carew Castle. After Bosworth, Henry VII confirmed Rhys ap Thomas, Lord of Carew, as one of his most senior men in Wales.
Though Rhys had other estates he lavished time and money on Carew, transforming it into a reflection of his position and status. This culminated in 1507 when Rhys held a grand Medieval style tournament at Carew. Even after Rhys' death Carew continued to flourish. In 1558 Sir John Perrot, a favourite of Queen Elizabeth, was granted the lands of Carew. He set about expanding the castle.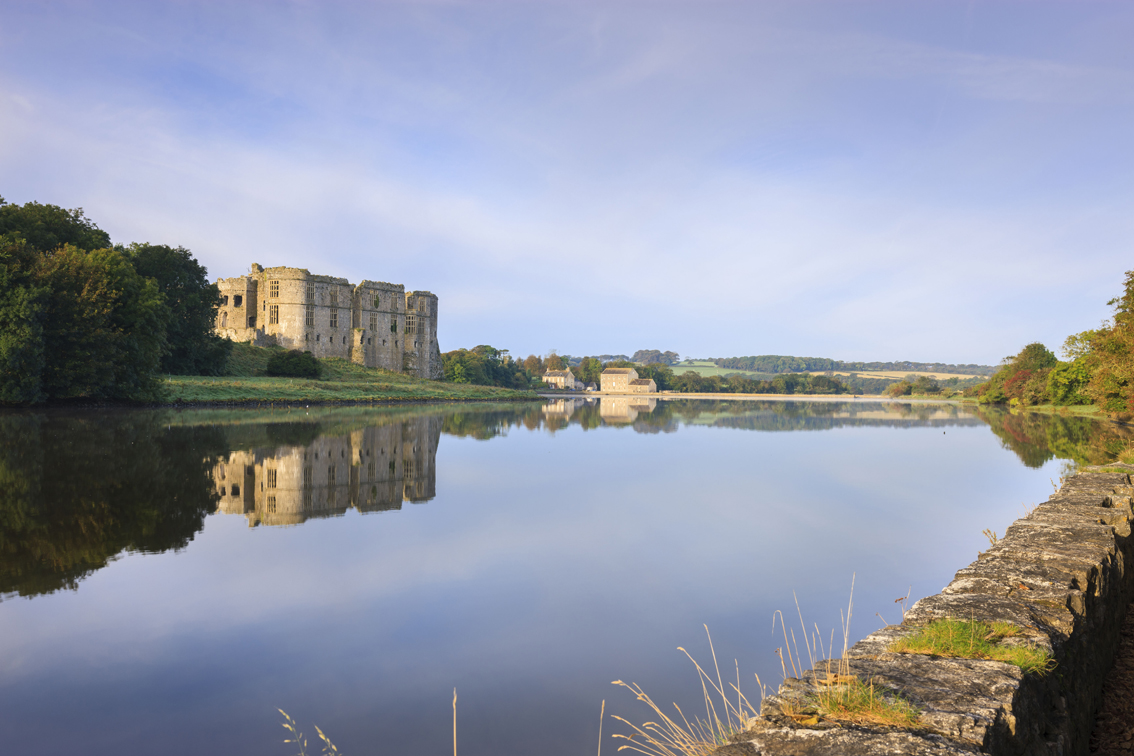 Carew is just one example of the estate building which took place in Pembrokeshire during Tudor times. The Barlow family benefited from the dissolution of the monasteries, gaining an estate at Slebech. In the north of the county there was greater mixing of the old Welsh hierarchy with the English lords of the south.
For merchants, Tudor Britain was a place to prosper. Towns such as Newport, Pembroke and Tenby benefited from their proximity to the sea, and cargoes were shipped to and from Pembrokeshire across the known world.
Did you know?
In Tenby the National Trust maintains an example of a merchant's house from Tudor times. The original roof trusses survive in this comfortable residence, and the remains of frescoes can be seen on the walls.