Grazing our semi-natural habitats is often essential to keep them in good condition. On many sites that we manage, the appropriate animals were not always available to do the job.
This was a common problem so the National Park Authority responded by instigating and co-ordinating the Pembrokeshire Grazing Network, which is now one of the longest running projects of its type in Wales.
The aim is to facilitate grazing for nature conservation by setting up a system whereby sites or stock available and sites or stock required can be matched up wherever possible. The efforts of conservation organisations and the farming community can therefore be co-ordinated and integrated so that stock, sites, equipment and expertise can be shared to mutual benefit.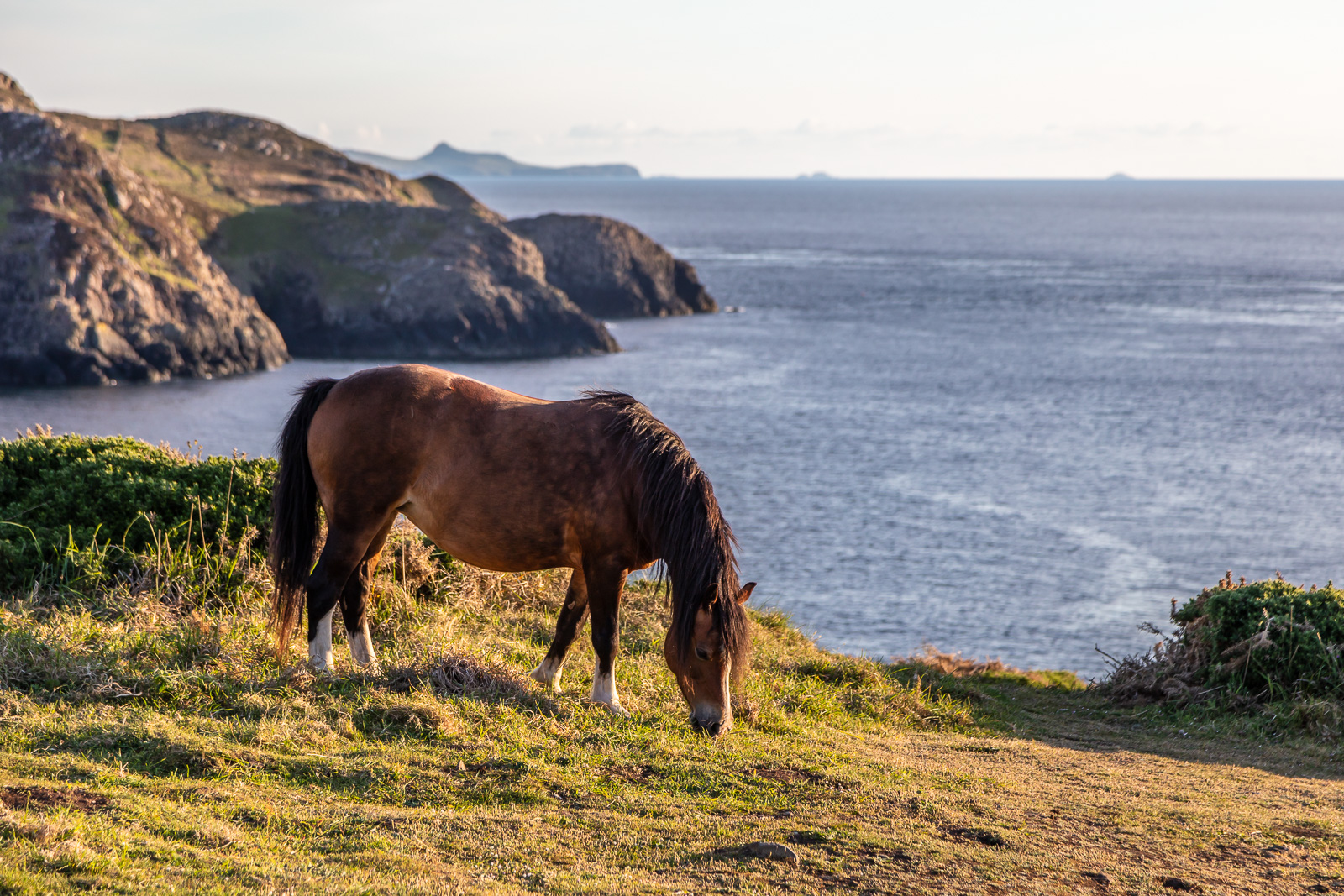 Welsh mountain Ponies
Many habitats require grazing in order to be in good condition for wildlife. But the decline of traditional grazing has led to many habitats becoming overgrown with gorse, bracken and bramble which you may have had to fight your way through on the Coast Path.
Ponies are great at coastal grazing and we think they quite enjoy it!
We work very closely with partners and landowners to ensure that potential problems of livestock on the coast and walkers do not arise.