Fires have potentially devastating impacts on our countryside, harming our economy, ecology, environment, heritage and rural communities. Yet the damage can be minimised.
Through education we can help to reduce outbreaks of wildfires and through practical land management we can minimise the potential damage.
The Pembrokeshire Wildfire Group was set up in 2013 to become the voice for wildfire prevention in Pembrokeshire.
The group will also work with landowners and the communities to take positive practical steps towards protecting Pembrokeshire's countryside.
The group is administered by PLANED (as part of the Pembrokeshire Sustainable Agriculture Network).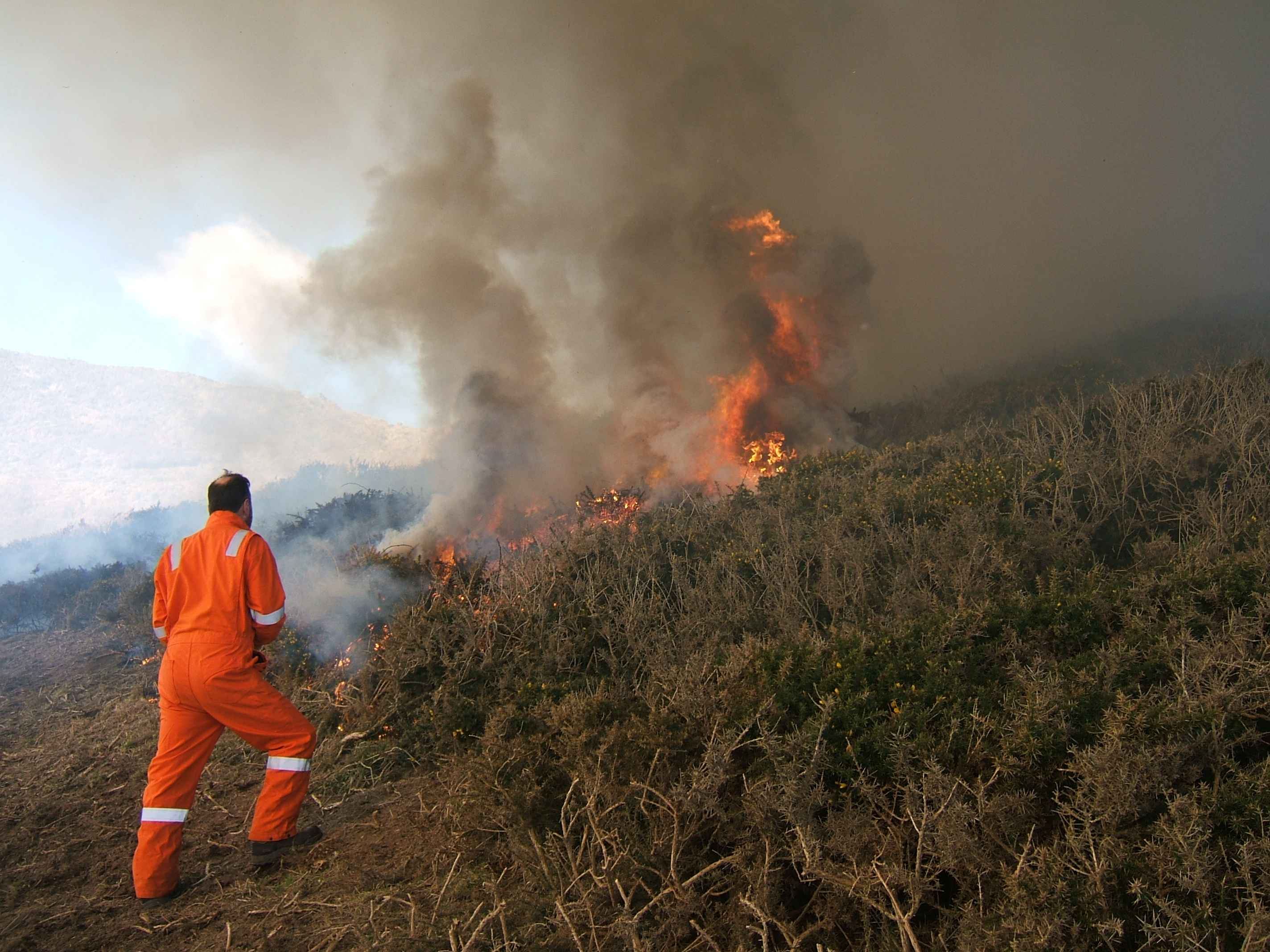 The overall aims are to:
Contribute to the sustainable management of the Pembrokeshire countryside
Promote fire prevention to land managers, local communities and visitors
Reduce the scale and impact of wildfires when they do occur
Improve links with the local community and the Fire and Rescue Service
Build a strong network that encourages collaboration and allows rural communities to take an active role in protecting their environment and economy from the effects of wildfires
Become the voice for wildfire issues in Pembrokeshire.
To reach these goals, the group plans to:
Educate and provide advice and support on wildfire issues
Provide Fire Plans and maps for specifically identified rural areas
Arrange training with particular emphasis on safe working practices
Develop joint working practices for all members of the group
Create a focal group to act as a voice on wildfire issues in Pembrokeshire
Develop joint operating procedures to create a more effective response to wildfires.
Implement an awareness-raising programme with a particular focus on young people
Work towards gaining local, national and European funding to support relevant initiatives.
Contact the Group
To find out more and see about how you can become involved and help to minimise the impact of wildfires contact Farm Conservation Officer Arwel Evans on 01646 624948 or email arwele@pembrokeshirecoast.org.uk.