Planning (Development Management Service): Changes to planning service as a result of Covid-19
Covid-19 has had an impact on the way the National Park Authority it able to conduct its business.
The planning service of the Pembrokeshire Coast National Park Authority is facing unprecedented pressures due to the restrictions experienced during the Coronavirus (Covid-19 pandemic) lockdown.
Staff are currently working from home and Committee meetings are being held virtually. We currently have a large backlog of planning applications to deal with and this has had a big impact on the service delivery that we are able to currently offer.
As of 1 September 2020 and until further notice we will no longer be able to offer planning advice over the phone or via email and our planning surgery is suspended. This is to enable officers to clear the backlog of planning applications and pre-applications.
Appointments will be available, however, to view planning documents. All planning applications since April 2019 are available to view on our website via the Search Planning Applications page. Please view applications on our website where possible.
As an added safety measure, those accessing the building will be required to sanitise their hands when entering and exiting. Anyone who has symptoms of Coronavirus, or has been asked to self-isolate, should refrain from booking appointments or attempting to visit the Llanion Park headquarters until their period of quarantine has been completed.
Appointments are available on Mondays, Wednesdays and Fridays, between 9am and 4pm, and can be booked by calling 01646 624800 or by emailing info@pembrokeshirecoast.org.uk.
We hope that you understand that these changes have been brought about by the unprecedented times that we are currently facing.
Your patience and understanding at this time is much appreciated.
---
Welcome to the planning pages for the Pembrokeshire Coast National Park Authority, the Local Planning Authority for the National Park area.
In this section you can find information on applications, forms, advice and anything to do with planning in the Pembrokeshire Coast National Park.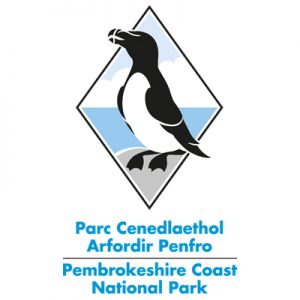 Search for applications in your area and submit your views on current proposals.
Download application forms or apply online via the Planning Portal.
Find background information and guidance on the planning process.
Did you know?
In 2018-19 we determined 500 planning applications, each taking 69 days on average, a week faster than the average across Wales.
Planning Downloads
Click the links below to download key planning documents.
More Planning information