Coast to Coast is the award-winning visitor newspaper that's packed full of events, activities and features about the Pembrokeshire Coast National Park!
Coast to Coast 2021 is now available online and via the Coast to Coast app on Apple and Android devices. It will be coming soon to outlets across Pembrokeshire.
Click the image below to view the 2022 edition online!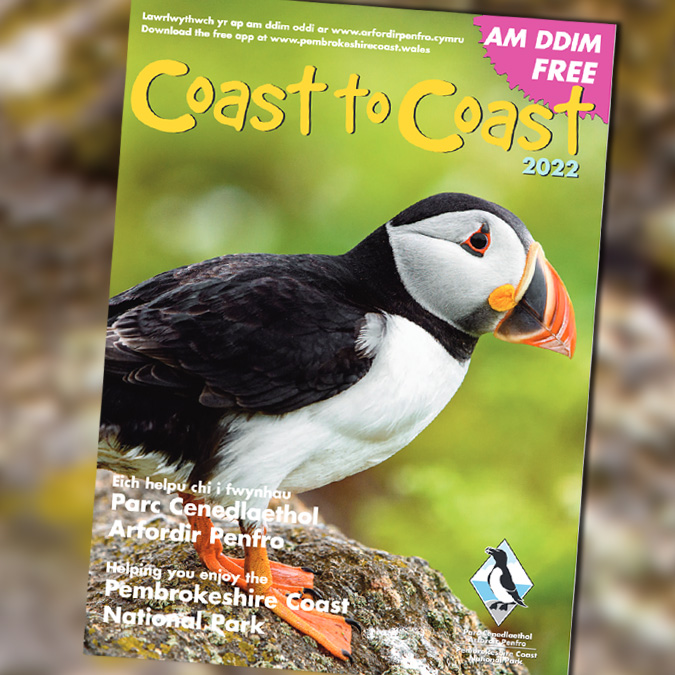 Due to the impact of Covid-19 some details may have changed since the publication of the 2022 edition. Please plan ahead by contacting businesses and checking details such as bus timetables online before you travel.