Castell Henllys Iron Age Village is located on a spur of land overlooking the valley of a small river.
Visitors gain access to this reconstructed fort after buying their tickets in the Visitor Centre, which is located below the fort.
A track leads through wooded areas to the fort and is steep in places. The track surface is of compacted grit to ease access by wheelchair users and pushchairs.
There is limited mobile phone reception in the valley below the fort but the landlines in the Visitor Centre can be used for urgent calls.
A site vehicle is available to carry individuals from the Visitor Centre to the fort and there is also a tramper bike for individuals with mobility problems.
A map will show which areas of the site are accessible using the tramper bike. Please ask at reception where a member of staff will give instructions on how to use the vehicle.
A hearing loop is located at the reception desk. An accessible toilet with a panic alarm is located close to the Visitor Centre and disabled toilets are located in the Visitor Centre.
Dogs on leads are welcome on the site but are not permitted inside the café. Dogs are, however, allowed on the veranda and outside seating areas.
Please contact us if you want to plan your visit.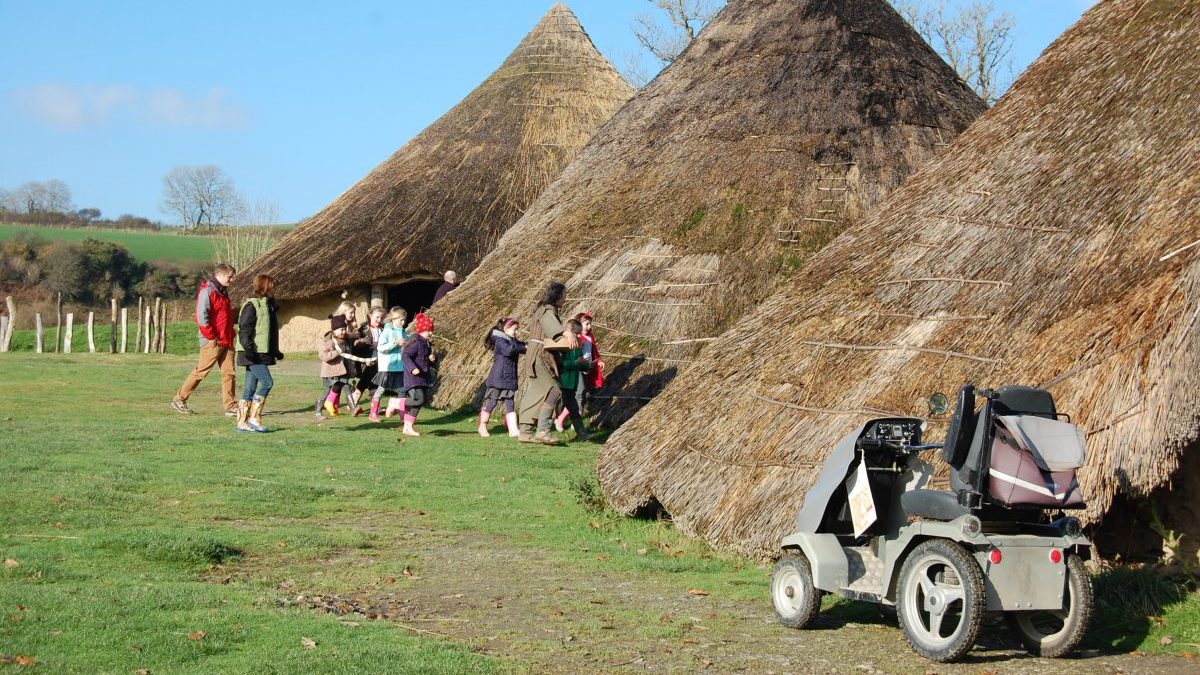 Find out more about Castell Henllys