Our Schools Programme is open!
In line with Welsh Government advice to schools, educational visits are now allowed – subject to thorough risk assessments being in place.
GCSE Programme
GCSE Geography Fieldwork and can be delivered at suitable sites across the Pembrokeshire Coast National Park.
Currently we are guiding Year 10 and 11 students through fieldwork enquiries in river basin and coastline environments and focusing on the concept of cycles and flows.
To link with WJEC GCSE Geography Fieldwork specification we are preparing suitable locations and itineraries.
Year of assessment
Methodological approach
Conceptual framework
Fieldwork locations
Fieldwork activities

2019

Qualitative Surveys

Place

Afon Syfynwy

Oriel y Parc Visitor Centre

Environmental quality survey
Biotic Index
Field sketching
GIS
Visitor surveys
Field sketching
Environmental quality survey
GIS

2020
Use of Transects
Spheres of Influence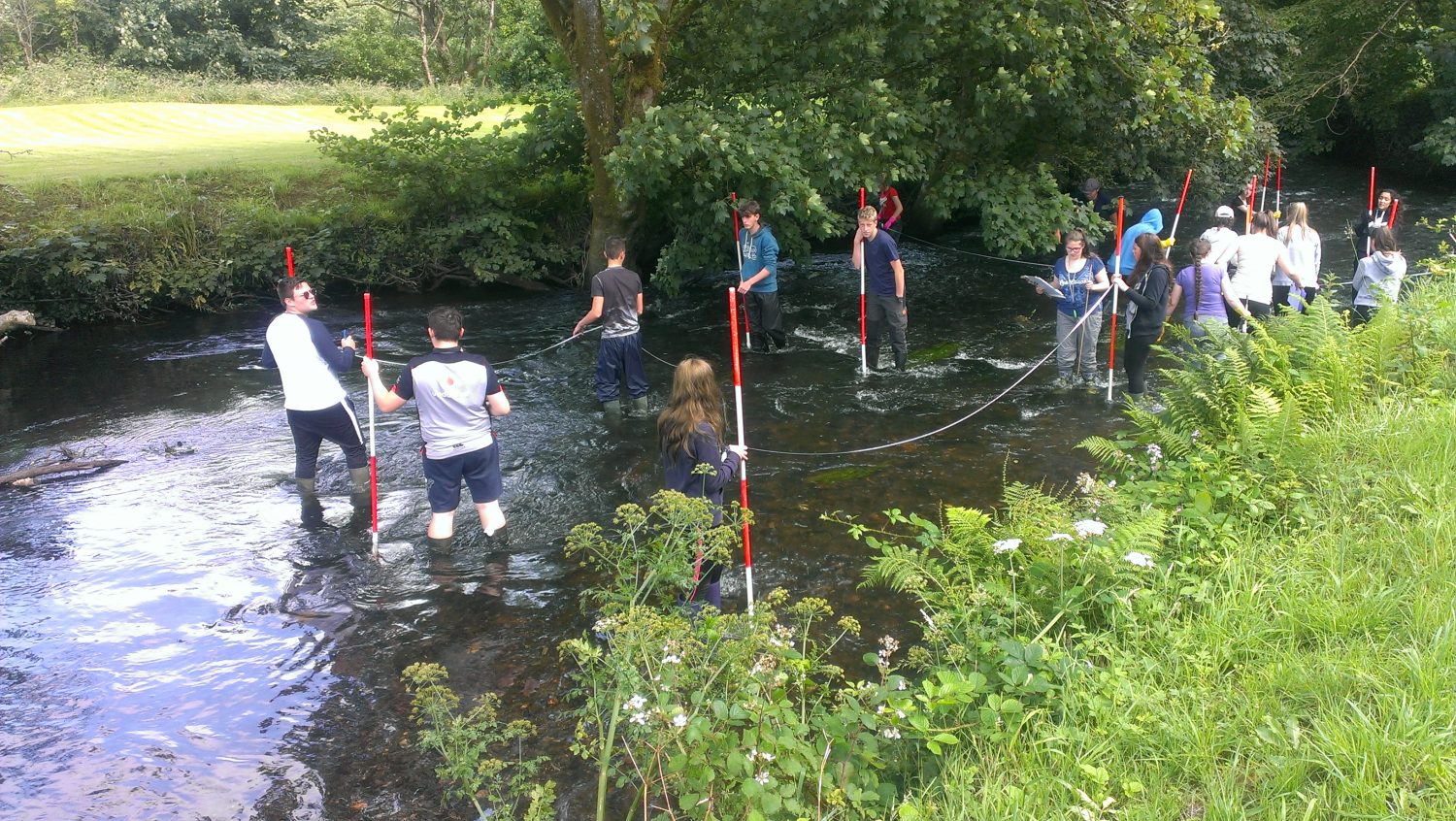 A-Level Programme
Programmes which support learning in Geography and Biology are offered and can be delivered at suitable sites across the National Park.
Welsh Baccalaureate Programme
The Welsh Baccalaureate is a qualification for 14 to 19 year old students in Wales. It combines personal development skills with existing qualifications like A levels, NVQs and GCSEs to make one wider award that is valued by employers and universities.
The Welsh Baccalaureate gives broader experiences than traditional learning programmes. For more information visit the WJEC website.
Click the links below to download resources relating to the Welsh Baccalaureate:
Welsh Baccalaureate Key Stage 4 (National/Foundation)
Welsh Baccalaureate (Advanced)
Our Schools Programme is open!
Booking Costs
Half day: £2.50 per child
Full day: £4.50 per child.
Please Note
A minimum booking fee of £75 applies to school bookings.
Transport Costs
We have an agreement with some local coach companies regarding transport costs – please contact us for details.