There is plenty to see and do on the St Davids Peninsula, here are a few of the local landmarks that we think you should consider visiting.
Pembrokeshire Coast Path National Trail
One of the best ways to view the spectacular coastline is from the Pembrokeshire Coast Path which stretches 186-miles along the coast. Use one of our coastal buses – the Celtic Coaster to take you out or get you back.
Whitesands Bay
A curving mile-long, west-facing, Blue Flag, sandy beach – widely considered to be one of the best in the country. Whitesands is sheltered by Ramsey Island and is perfect for surfers or paddlers alike. At very low tide the remains of an ancient forest can be seen, consisting of stumps of birch, fir, hazel and oak trees. Parking is adjacent to the beach and lifeguards are on duty during the summer months.
Carn Llidi
For fantastic views, sure-footed walkers can head for the summit of Carn Llidi (595ft; 181m) – one of the finest hills in Pembrokeshire. From here you can see the full curve of the sweeping Pembrokeshire coastline and on a clear day, the Wicklow Hills in Ireland. As you approach the hill, take time to visit the 5000 year-old burial chamber of Coetan Arthur, with an 8ft capstone and supports.
Follow the links to find out more about a half day walk around St David's Head/Carn Llidi and a short walk around St David's Head/Carn Llidi.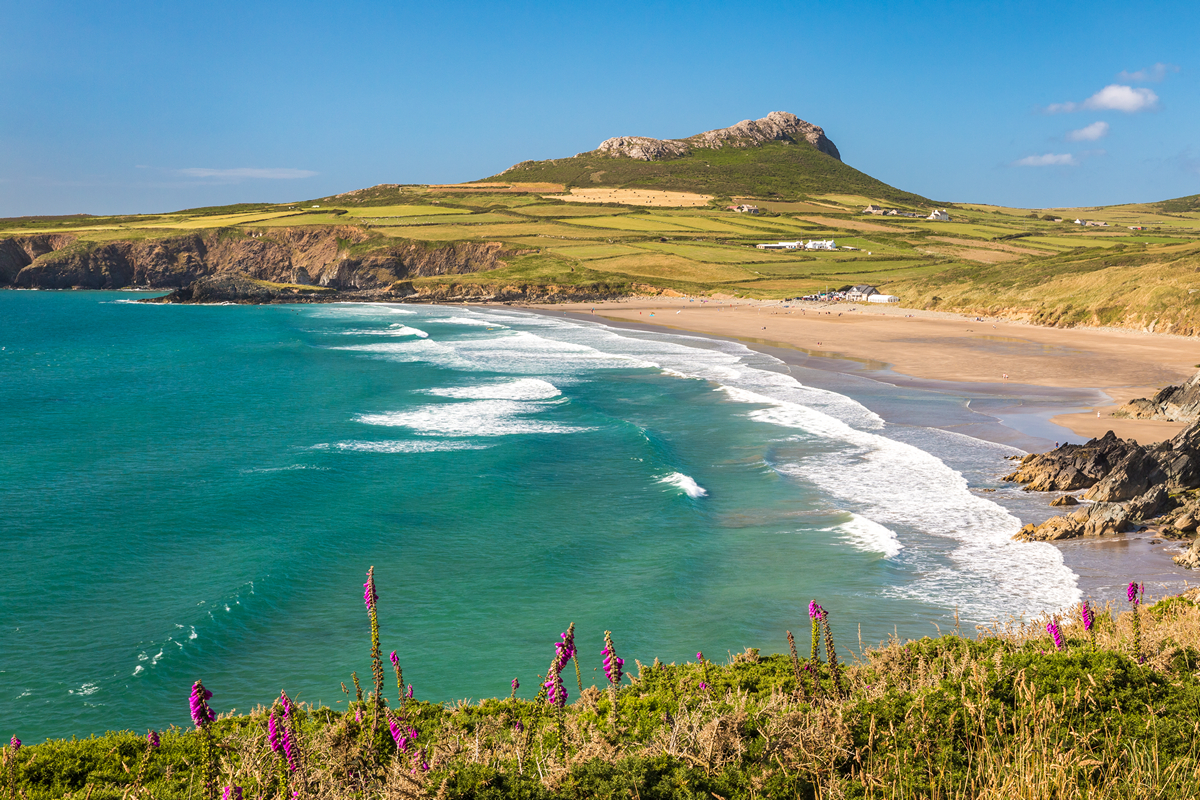 St Davids Airfield
During World War II St Davids Airfield was the scene of constant activity as an RAF Coastal Command base engaged in the Battle of the Atlantic. Today St Davids Airfield is a peaceful place. In spring skylarks now fill the air with their persistent song.
In the mid 1990s the National Park Authority bought most of the disused airfield and began a major landscaping project to restore and recreate wildlife habitats and safeguard public access and enjoyment. The remainder of the airfield was returned to farming use. Follow the links to find out more about an easy access route on St Davids Airfield and a short walk on St Davids Airfield.