Pembrokeshire has a rich and diverse culture which has been shaped down the centuries by waves of invaders and settlers.
Before the Norman Conquest, the whole area was Welsh speaking and ruled by Celtic chieftains.
Entertainment was provided by bards who wandered from court to court recounting folk tales. These legends were later collected as The Mabinogion.
During the Age of the Saints the county was home to a number of important Christian figures, most notably St David, who became the patron saint of Wales.
After his death, his shrine attracted pilgrims from far and wide and eventually became the site of St David's Cathedral.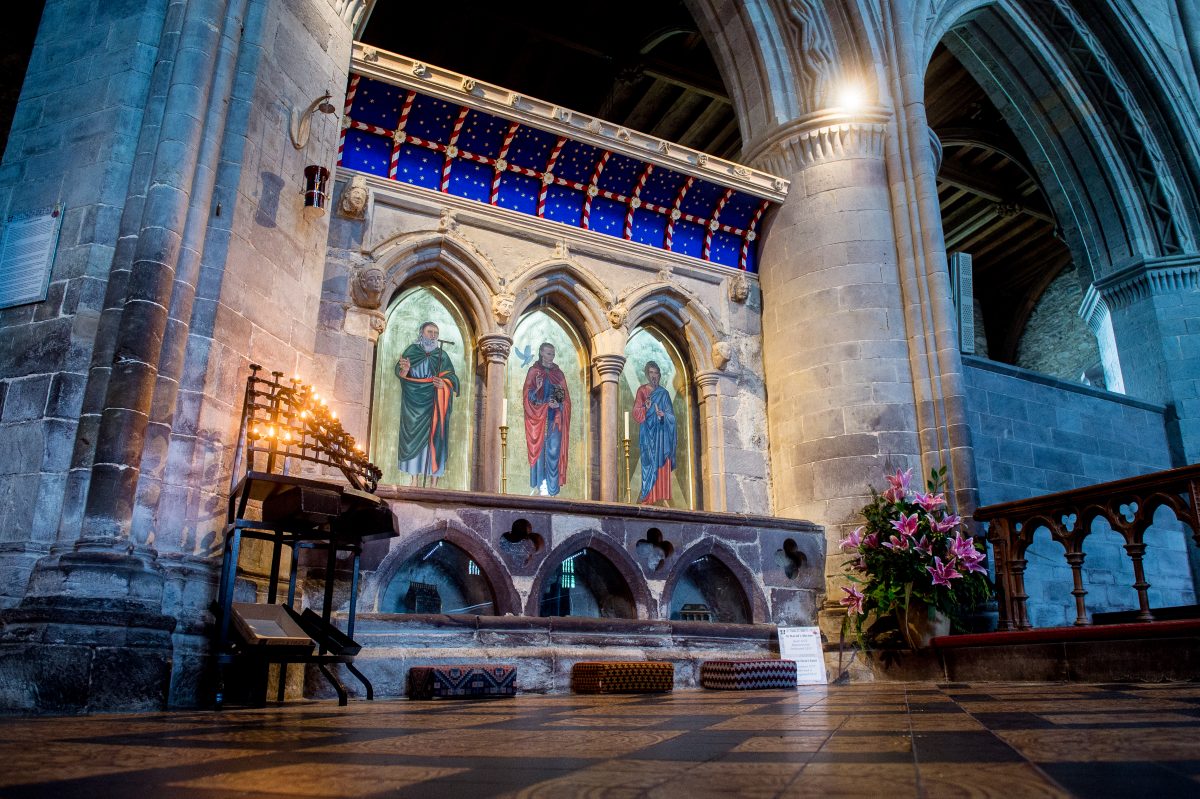 Shrine of St David, St David's Cathedral
The Norman Conquest created a divide of the county which still remains today. The native Welsh speakers were driven into the wilder areas of the north, while the south was repopulated with settlers from Flanders and Wessex.
South Pembrokeshire became known as 'Little England beyond Wales', while the more rural north of the county became a stronghold of the Welsh language and culture, although the linguistic line between north and south is far less clear cut today.
The melting pot of cultural influences is exemplified by the place names seen across Pembrokeshire. As well as being home to many Welsh speakers, the county also boasts a unique Pembrokeshire English dialect, which originated in the south of the county and can still be heard today.
More on the National Park's Culture and Heritage