The Discovery Room has an exhibition space for 3D art works, including ceramics, jewellery, glass and sculpture. 
Exhibition applications are currently closed. Please email us for more information on exhibitions.
Turning Tides by Tŷ Hir Turning and ICATCHA Jewellery
Tuesday 3 May – Saturday 4 June 2022
Turning Tides by Tŷ Hir Turning
Tŷ Hir Turning specialise in decorative, wood turned, unique homewares such as bowls, platters and vases made from sustainable and locally sourced (where possible) hardwoods. Items will include decorative pieces designed with marbled silver leaf as well as items which utilise colour and the natural variations and grain within the wood to invoke our landscape.
ICATCHA Jewellery
Inspired by the changing colours of the Pembrokeshire Coast National Park, Andrea Martineau creates unique jewellery pieces using beautiful gemstones and copper wire in her creations, connecting with the rich history of copper production in Wales. The ancient Japanese method of hand-knotting using the Kumihimo braid, is also a method used by Andrea, creating unique bracelets and necklaces.
Coming soon Neap Tides by James Fells Art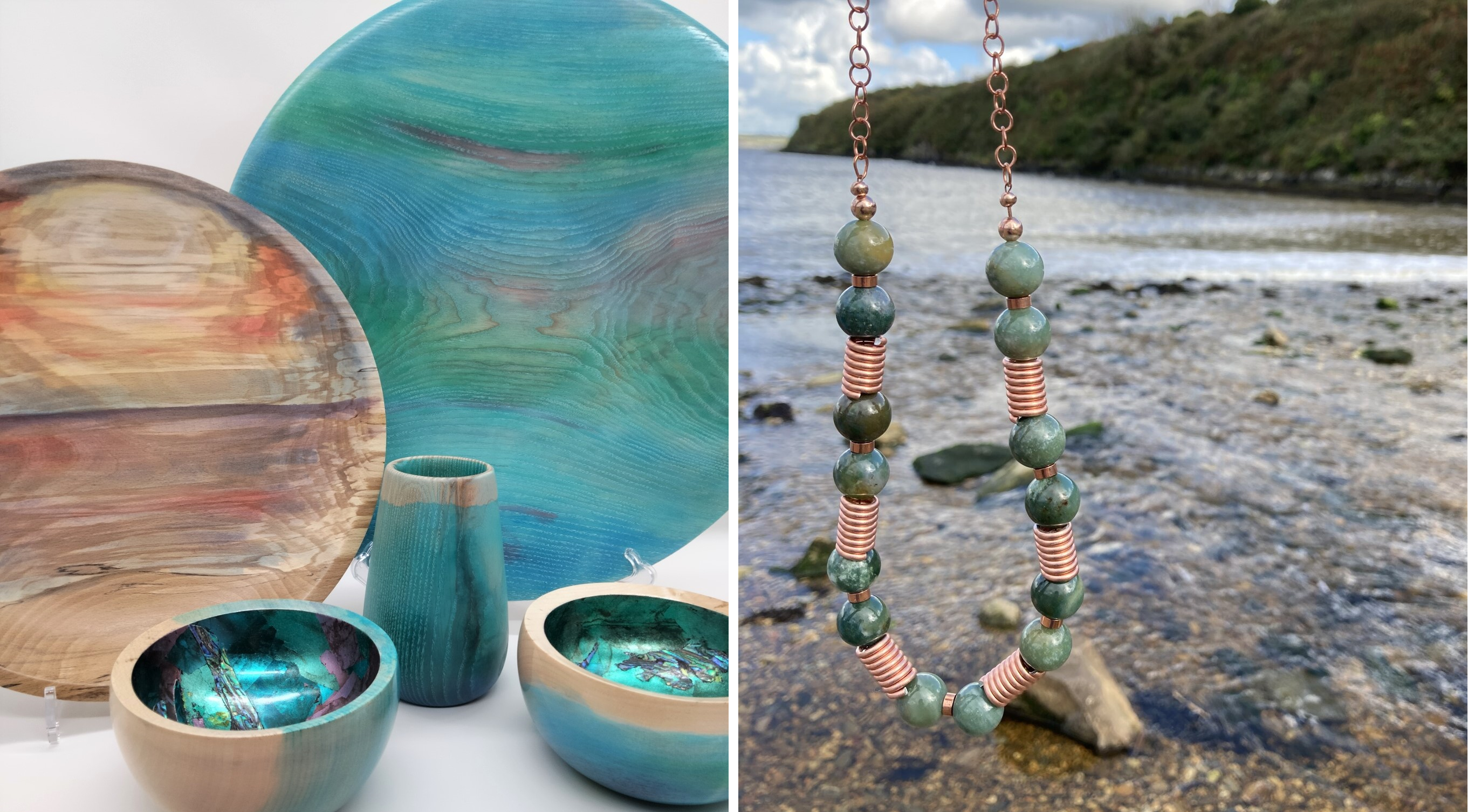 Oriel y Parc is a member of CollectorPlan.

Exhibitions at Oriel y Parc
Discover more about Oriel y Parc