The Discovery Room has an exhibition space for 3D art works, including ceramics, jewellery, glass and sculpture. 
Exhibition applications are currently closed. Please email us for more information on exhibitions.
Sarah Earl
Wednesday 16 August 2023 to Tuesday 17 October 2023
Sarah creates "joyful and magical" brightly coloured paintings inspired by the Pembrokeshire landscape. She finds this wonderfully unique county is full of small but essential detail: little white-washed cottages, wind-bent trees, vivid wild flowers, birds and animals. Her paintings are very personal interpretations of the Pembrokeshire she sees everyday – some are real places, some imagined.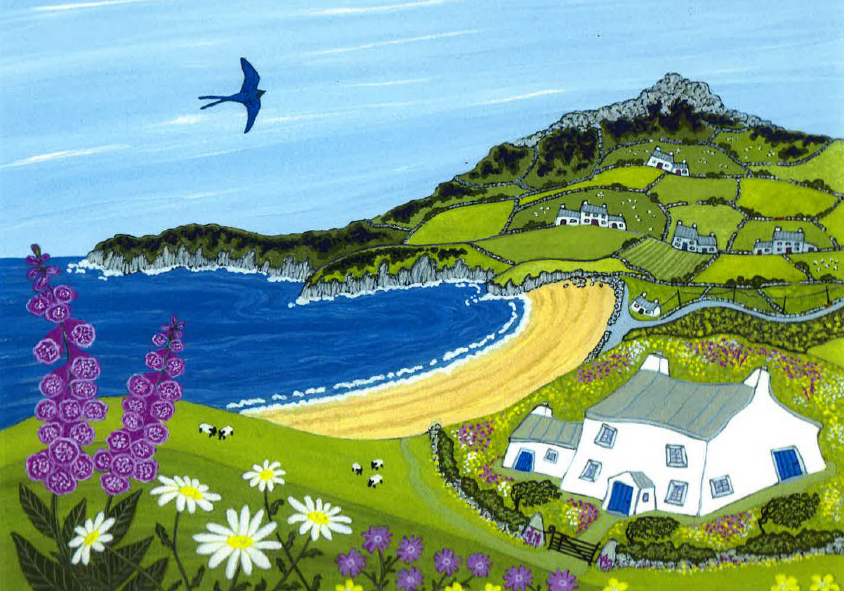 Oriel y Parc is a member of CollectorPlan.