The Discovery Room has an exhibition space for 3D art works, including ceramics, jewellery, glass and sculpture. 
Exhibition applications are currently closed. Please email us for more information on exhibitions.
Fusion of Time and Colour – Toni Marriner
Wednesday 3 November – Saturday 18 December
Toni has been making unique fused glass pieces for many years, focusing on decoration for the home and personal adornments. This exhibition is highlighting time pieces and panels showing the colour and texture that can be achieved in fusing glass.
Each of these glass pieces have been individually hand cut and fused two or three times in the kiln in Toni's studio to give texture and depth of colour.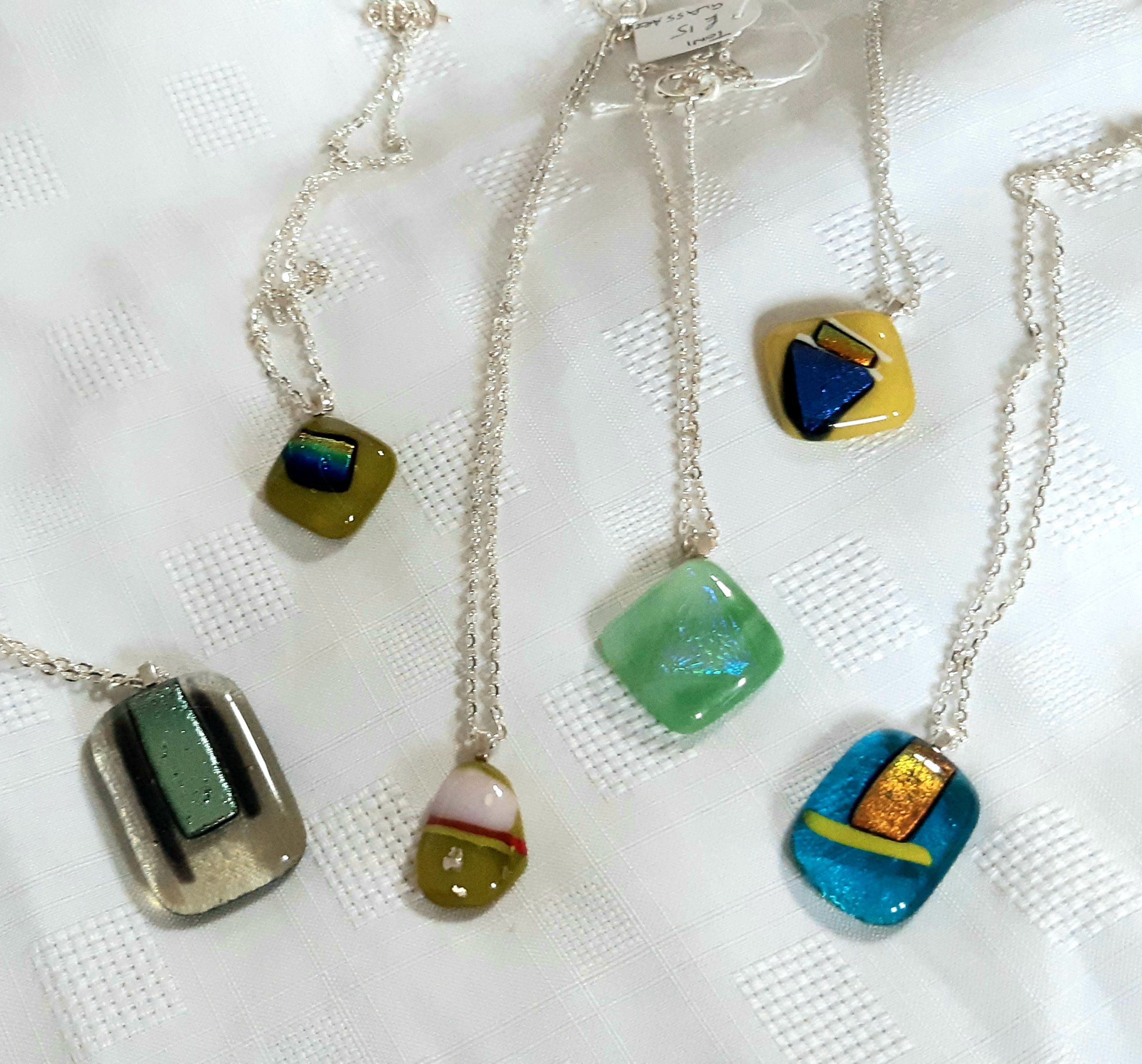 Oriel y Parc is a member of CollectorPlan.

Exhibitions at Oriel y Parc
Discover more about Oriel y Parc