The Discovery Room has an exhibition space for 3D art works, including ceramics, jewellery, glass and sculpture. 
Exhibition applications are currently closed. Please email us for more information on exhibitions.
Mena Ceramics
Tuesday 4 October to Wednesday 7 December 2022
From the rugged coastline to the winding country lanes, Mena Ceramics produce pottery and ceramics which reflect the ever-changing seasons and landscapes of Pembrokeshire. Mena creates clay work from impressed foraged shells, flowers, starfish, seaweed and rope. Every piece from her collection links into her coastal surroundings.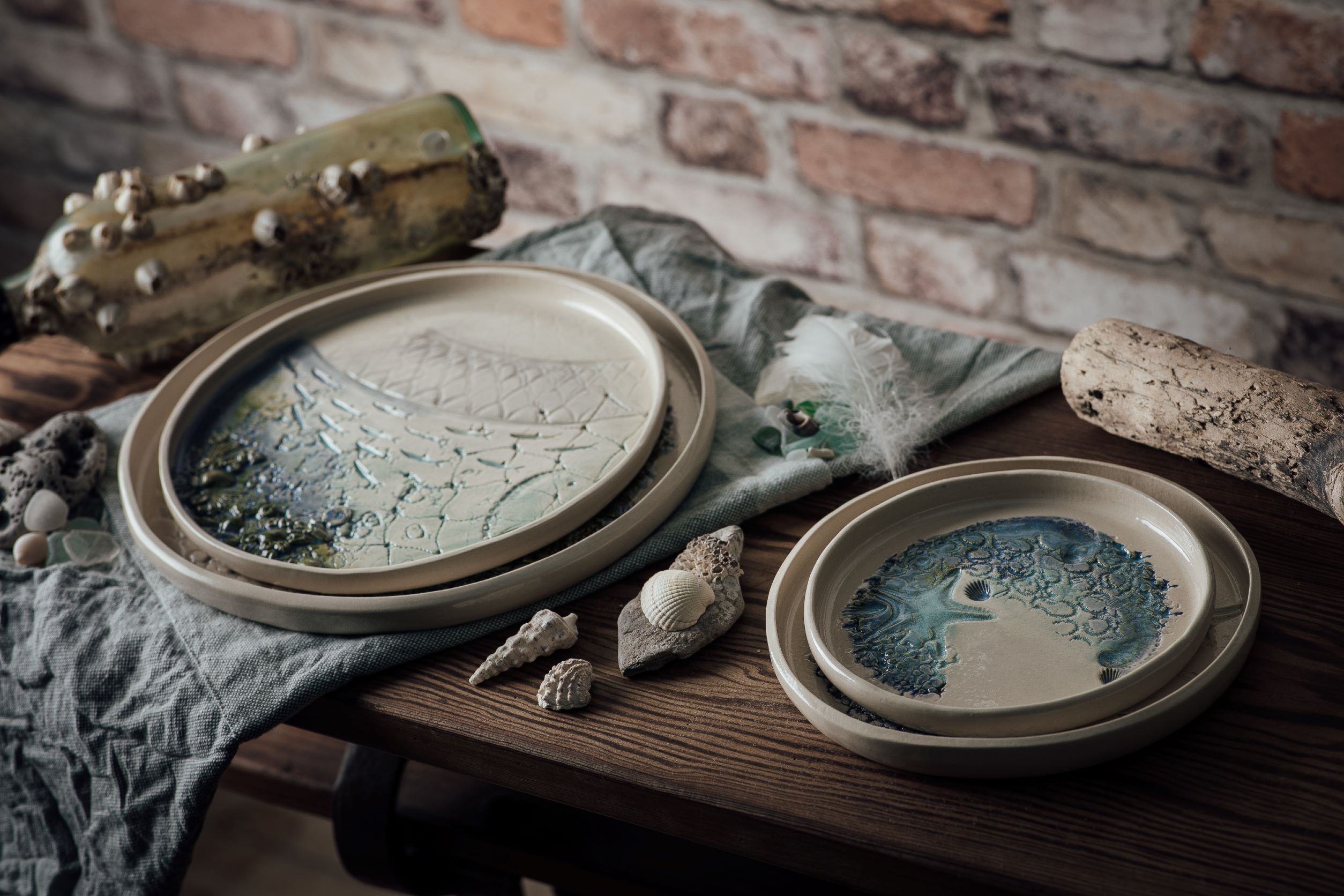 Oriel y Parc is a member of CollectorPlan.

Exhibitions at Oriel y Parc
Discover more about Oriel y Parc