The Discovery Room has an exhibition space for 3D art works, including ceramics, jewellery, glass and sculpture. 
Exhibition applications are currently closed. Please email us for more information on exhibitions.
Coastal Elements by Jane Boswell
Wednesday 8 March 2023 to Monday 1 May 2023
Ceramics and paintings inspired by the sea
Ceramic pieces and paintings are inspired by the rock pools, pebbles and sparkling light reflected on the sea, invoking the colours of the ocean and adding a touch of preciousness with the use of gold and silver leaf.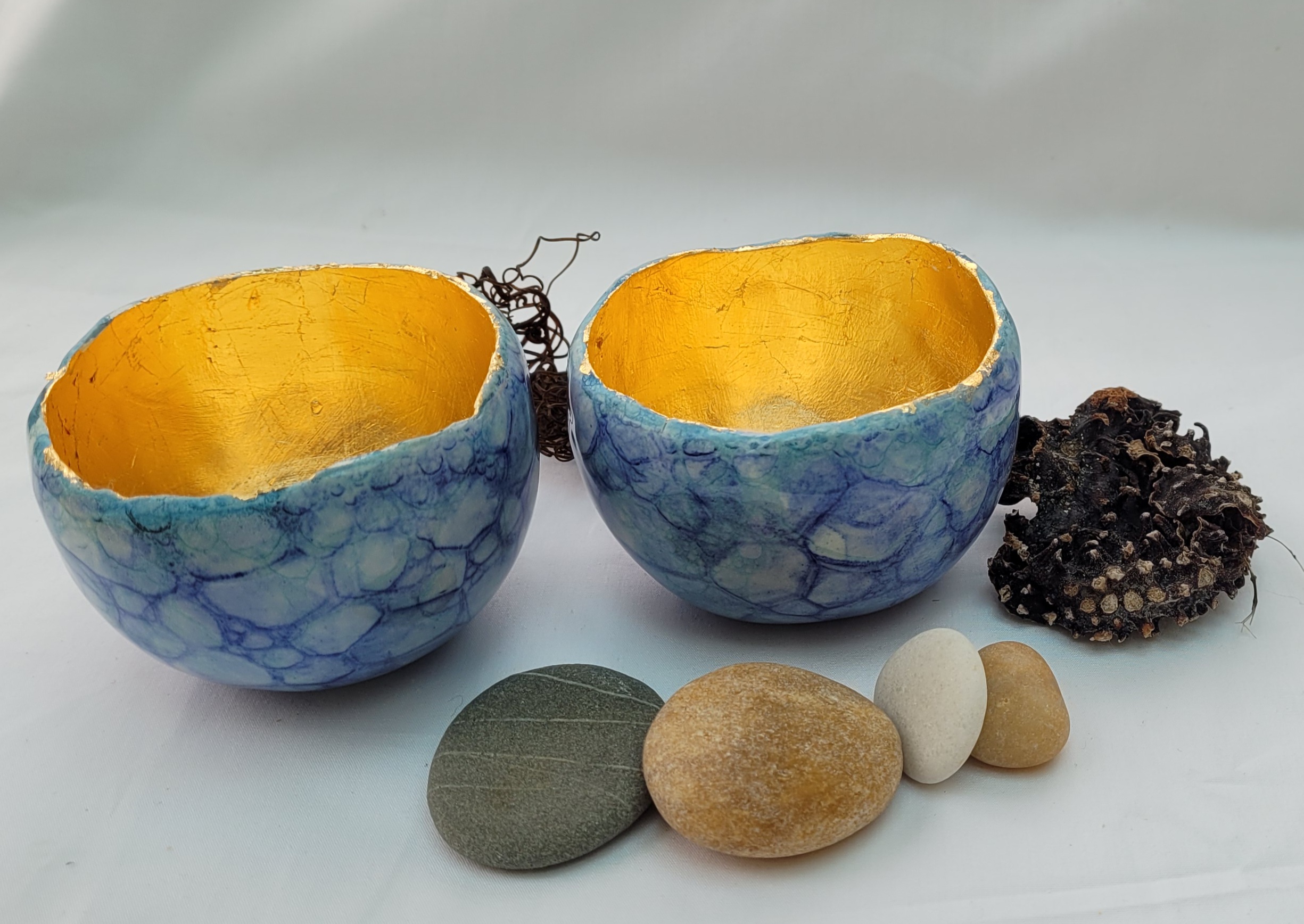 Oriel y Parc is a member of CollectorPlan.

Exhibitions at Oriel y Parc
Discover more about Oriel y Parc