Castell Henllys is the only place you can walk among Iron Age roundhouses that have been reconstructed on the very spot they would have stood 2,000 years ago.
Archaeologists and other experts have helped rebuild these structures with the help of volunteers, using the same kind of materials to create an authentic Iron Age experience.
The history of the hill fort is brought to life by costumed guides who represent members of the Demetae tribe, which lived in this corner of Wales before, during and after the Roman invasion.
Before you reach the roundhouses
When you arrive you will be greeted by our Visitor Centre, which is set in the valley beneath the hill fort.
The building includes a gift shop, interactive exhibitions a café named Y Caban (Welsh for The Cabin).
Visitors are free to stroll along leafy woodland and riverside paths, including the Barefoot Trail, which as the name suggests, is a sensory stroll which ends up with a paddle in the stream.
Dogs on leads are welcome on the site but are not permitted inside the café. Dogs are, however, allowed on the veranda and outside seating areas.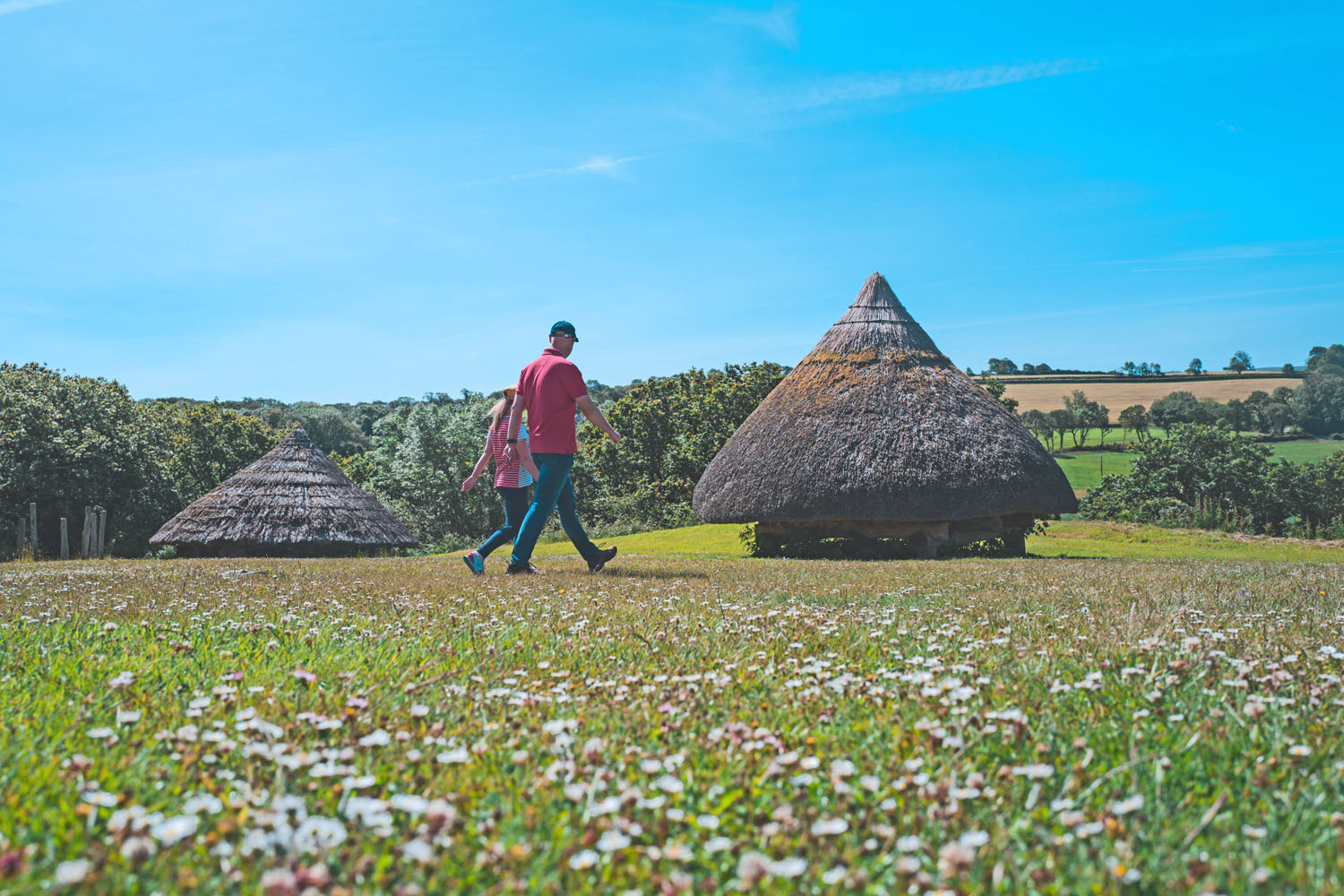 Welcome to the Iron Age
Once you enter the hill fort you will see the four roundhouses and a granary, which have been painstakingly reconstructed on the original Iron Age foundations.
Evidence for these foundations has been studied by archaeologists for decades.
The fort sits on an inland outcrop with stunning views of the surrounding countryside which today forms the heart of the Pembrokeshire Coast National Park.
The Cook House roundhouse was replaced in 2018, while work to replace the Earthwatch and Forge were completed in 2019.
Castell Henllys Iron Age Village is owned and run by the Pembrokeshire Coast National Park Authority.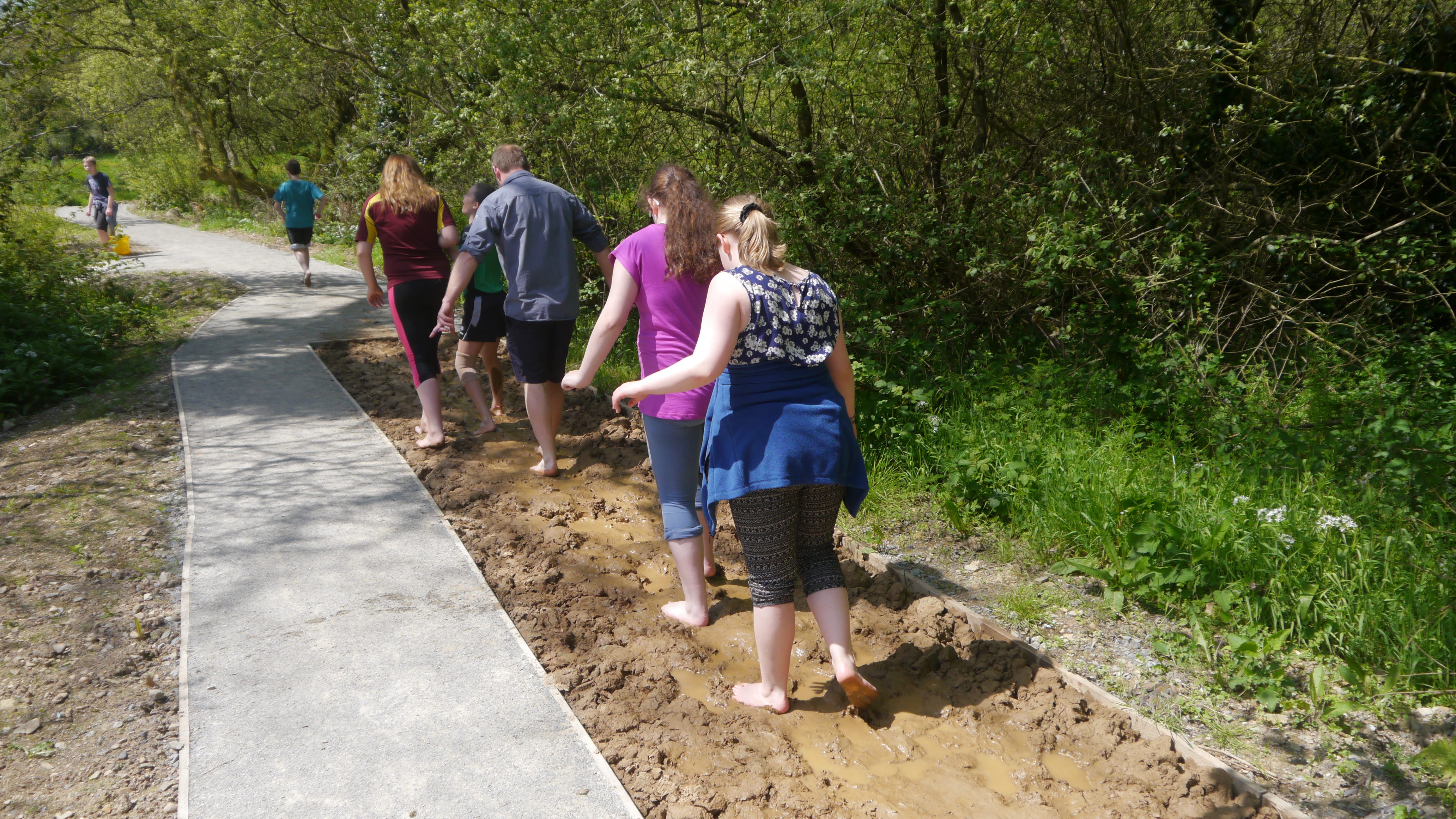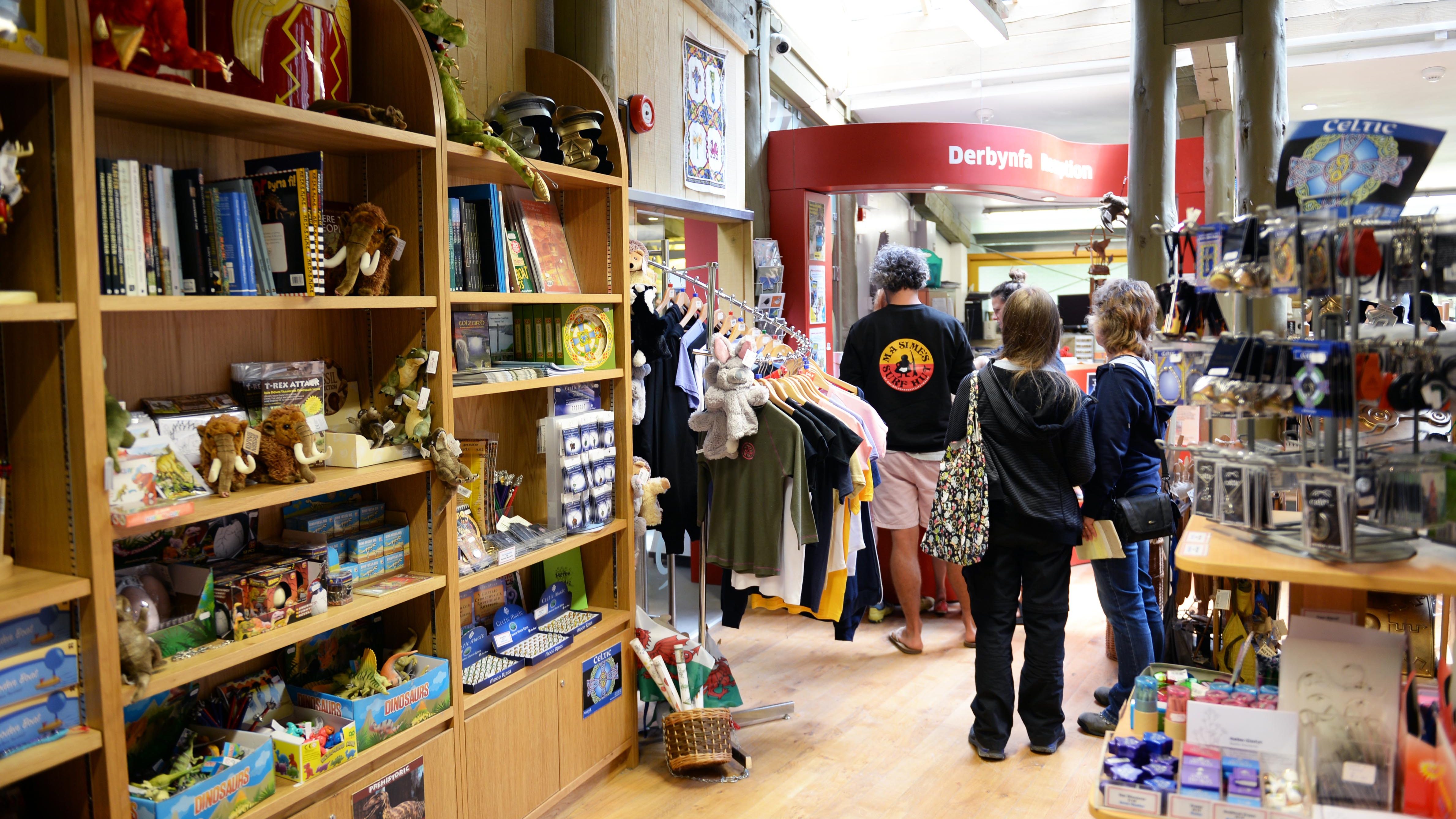 Find out more about Castell Henllys