Come and enjoy a prehistoric day out at Castell Henllys and immerse yourself in the only Iron Age village in Britain where the roundhouses have been reconstructed on the very spot they would have stood 2,000 years ago.
Owned and managed by the Pembrokeshire Coast National Park Authority, we aim to ensure that your visit to the past will also inspire a greener future.
The Iron Age Village
Explore our roundhouses where you will meet friendly Iron Age villagers as they share their knowledge about prehistoric life and living in harmony with the land through talks and demonstrations. Our costumed interpreters represent members of the Demetae tribe, who lived in this corner of Wales before, during and after the Roman invasion.
Archaeologists and other experts have helped rebuild the structures of the village with the help of volunteers, using the same kind of materials to create an authentic Iron Age experience. Castell Henllys is one of the most extensively excavated and studied Iron Age site in the UK and has contributed significantly to the understanding of Iron Age society in West Wales.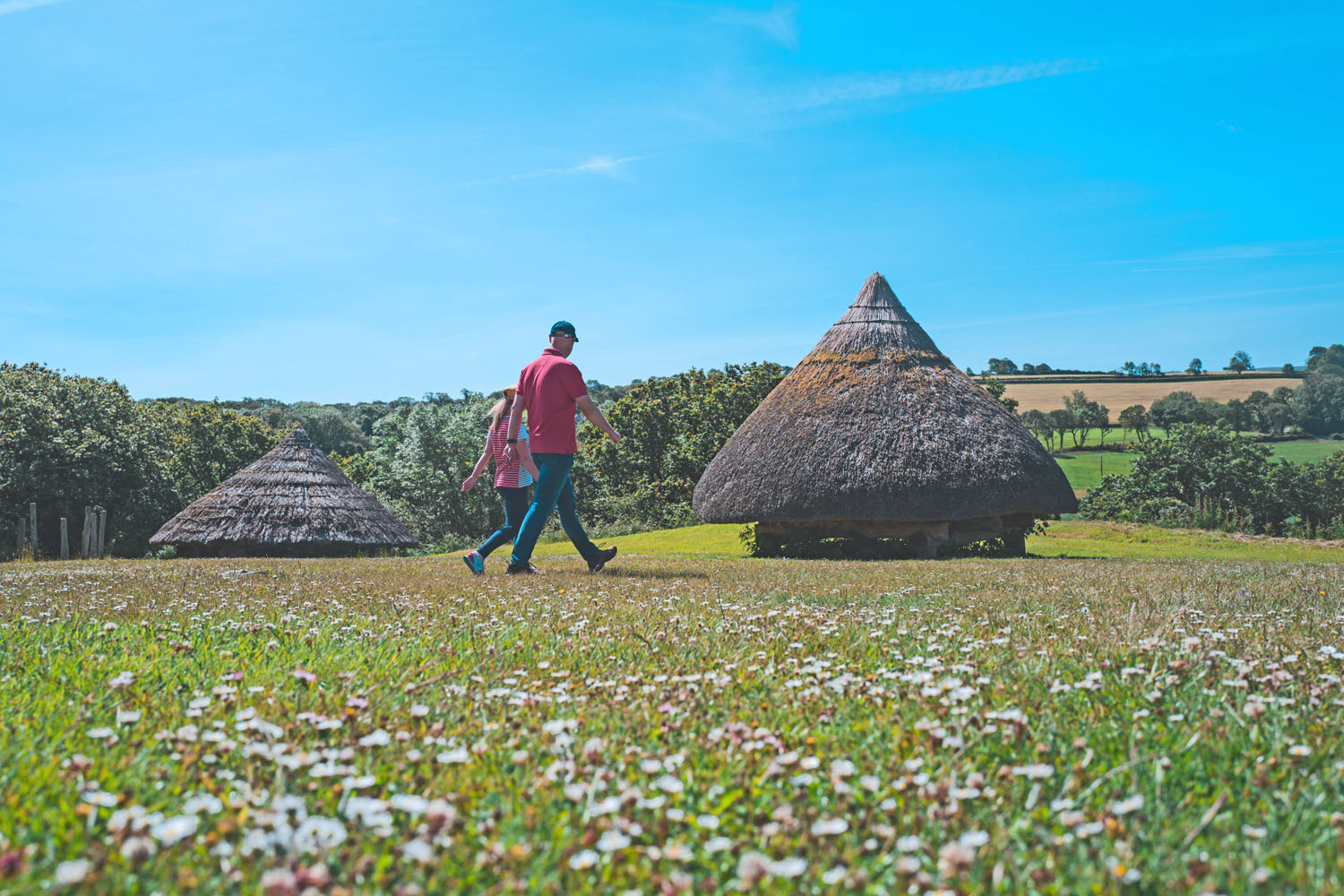 Facilities and Further Information
Free parking
Gift shop
Children's play area
Picnic areas
Riverside tipi
Two all terrain mobility scooters available on request
Castell Henllys is also home to prehistoric livestock as well as a peaceful woodland with a variety of wildlife.
Face Masks
Although it is no longer a legal requirement in Wales, you are welcome to wear your mask if you feel safer doing so.
Mobility Scooter Hire
We have two all-terrain mobility scooters available to hire. Please call 01239 891 319 to make a booking for this.
Dog Friendly
The Iron Age people enjoyed the company of hounds. Your dog will be more than welcome to share in your exploration, as long as they are kept on a lead. If you need a dog bag, please ask at reception
Find out more about Castell Henllys