Unfortunately wildlife strandings to sometimes occur on the Pembrokeshire Coast. Over the years pilot whales, dolphins, porpoises and beaked whales have all become stranded. During the months of August through to November, seal pups can also sometimes be seen in distress.
It is vital that the right action is taken immediately using the relevant organisations listed below.
Seals, whales, dolphins, porpoises and turtles
Alive but stranded or in distress:
Call the RSPCA on 0300 1234 999
Or call Welsh Marine Life Rescue (Terry Leadbetter) on 01646 692943, 07970 285086.
If a seal pup is alone on a beach it usually means that its mother is nearby in the water. For more information read our seal spotting leaflet.
Stranded and already dead:
For Cetaceans (whales, dolphins, porpoises) call the Cetacean Strandings Investigations Programme on 0800 652 0333. For more information visit the UK Strandings website.
For other dead animals call: Pembrokeshire County Council  01437 764551​.
Unusual sighting eg basking shark, large pod of dolphins or any sightings of turtles: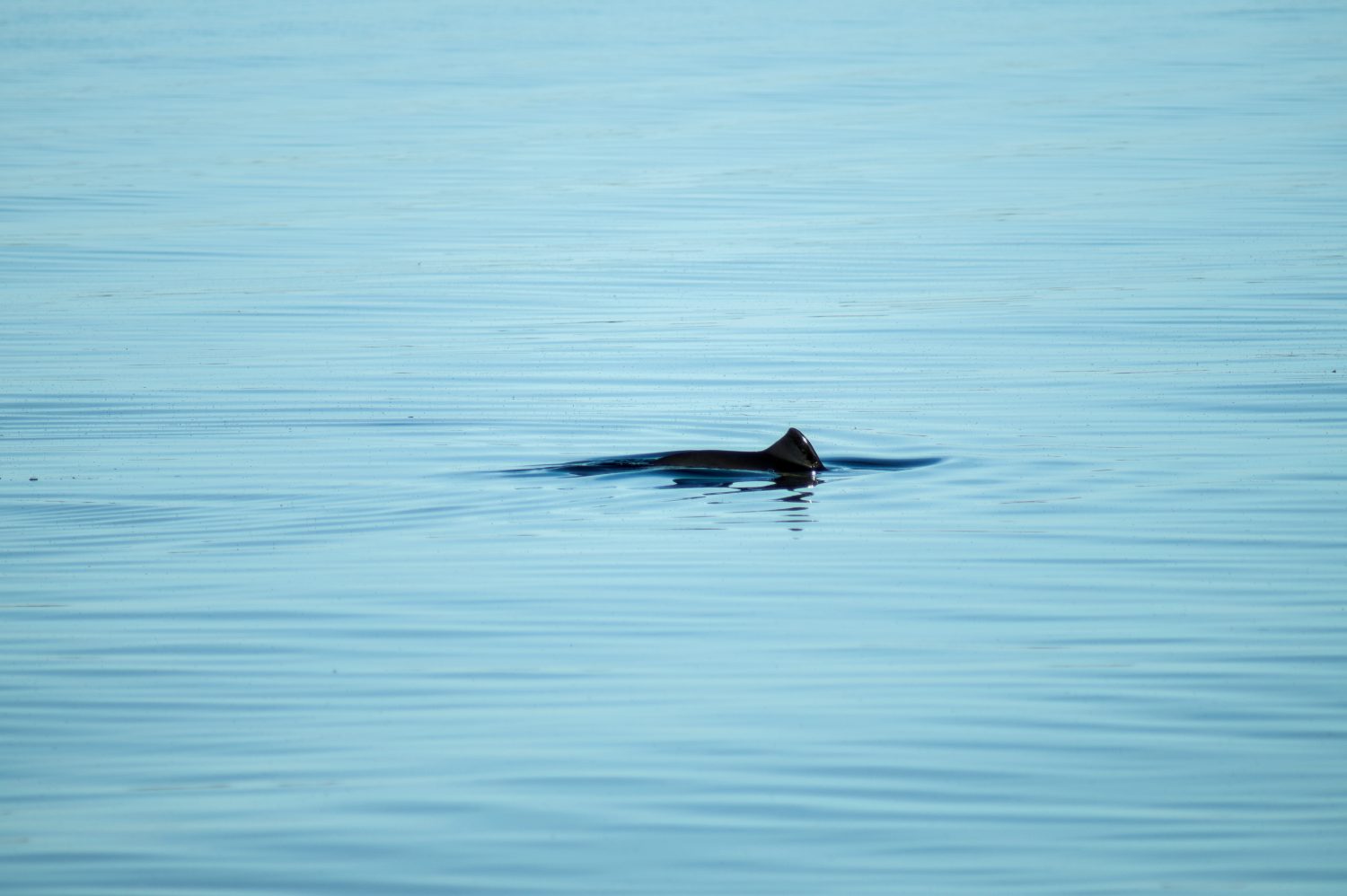 Seabirds and other birds
Alive but oiled, in distress or being disturbed:
Call the RSPCA 0300 1234 999.
If no luck call:
Tinkers Hill Bird Rescue Centre (Maria Evans) on 01834 814397 or 07771 507915
West Williamston Oiled Seabird Rescue Centre on 01646 651236.
Stranded, floating and already dead:
Unless large numbers found dead, leave in place.
If in a public place and causing problems, then remove the bird wearing suitable protective clothing and gloves and bag and bin it.
If large numbers are dead – especially if oiled, call Pembrokeshire County Council on 01437 764551.
Manx Shearwaters
Over 50% of the world's Manx shearwaters breed on the Pembrokeshire islands of Ramsey, Skomer and Skokholm. They head out to sea but struggle in gales or storms and can be blown inland as a result. This can also happen during foggy nights when mainland lighting disorientates them.
If you find a stranded Manx shearwater:
Place it in a ventilated cardboard box (use separate boxes for more than one).

Phone the local contacts below to arrange delivery or collection.

They will be safely stored and released at dusk.

St Davids-Newgale: 01437 721721/01437 720285

Fishguard: 01348 874737

Broad Haven-Haverfordwest-Milford Haven areas: 07766911069/07944995736

Pembroke-South West Pembrokeshire: 07572642434

Tenby-South East Pembrokeshire: 07867803005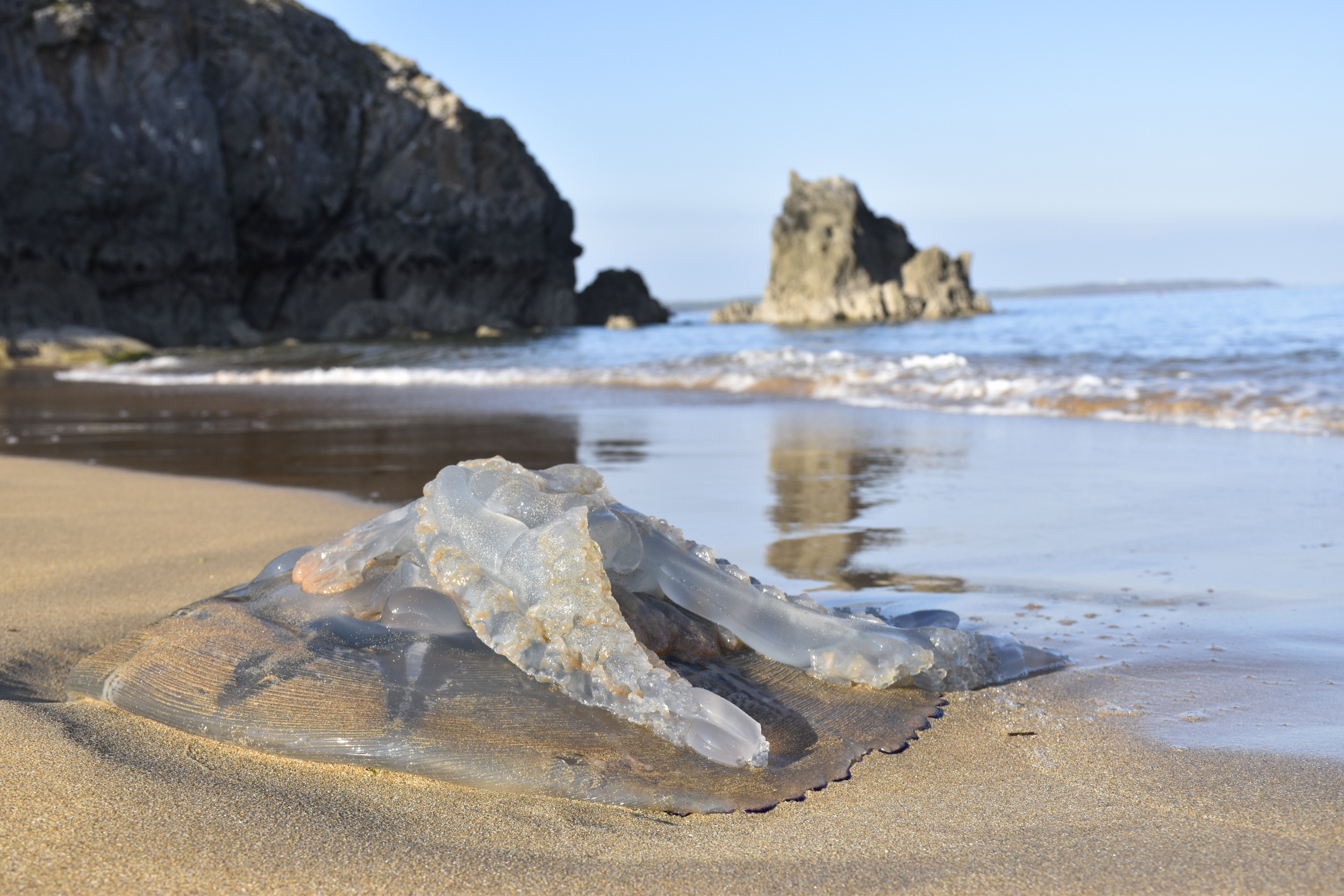 Jellyfish
Alive but stranded:
You're unlikely to be able to save jellyfish which have been stranded. So, leave in place. It's not unusual for large numbers of small jellyfish to wash up on the beach. Warn swimmers if it's a stinging jellyfish.
Unusual sightings eg numerous large white barrel jellyfish, lion's mane or Portuguese man o' war:
​Livestock
Domestic animals stranded or in distress on the coast:
Call the RSPCA on 0300 1234 999.
Dead animals on beaches:
Call Pembrokeshire County Council on 01437 764551.
Wildlife that is being disturbed by people, boats, kayaks or other watercraft:
Contact the Pembrokeshire Marine Code Officer on 07977 939325.
Learn more about the Pembrokeshire Coast's Wildlife