Carew Castle's rich history spans over 2,000 years and tells of knights of the realm, kingmakers, Elizabethan intrigue and Civil War devastation.
Set in a stunning location overlooking a 23-acre Millpond, the Castle is one of the most architecturally diverse in Wales; from the west a Norman fortress, yet from the north a splendid Elizabethan mansion.
The site also includes the only restored Tidal Mill in Wales, an 11th century Celtic cross, a Medieval bridge and picnic area all linked by a mile-long circular walk, suitable for buggies and wheelchairs, with magnificent views over the Millpond.
Events
See our events page to find out what's on and book online today.
Food and Drink
Visit the Shop and Eat section to find out more about the great selection of refreshments that is available from the Nest Tearoom and Tidal Mill.
Guided Tours
We are not currently running daily guided tours due to Covid 19.
We also have a programme of specialist tours throughout the season including Garden Tours, Welsh Tours, Secrets of Castle Construction, Ghost Walks and Evening Tours as well as others. Please see our What's On page.
Accessibility
There is wheelchair access to the ground floor of the Castle and Mill, both shops and Nest Tearoom. The mile-long walk is also wheelchair friendly.
There are two disabled toilets situated at the Castle Visitor Centre and Mill Lane (opened with RADA key, please ask in the Mill for this). A mobility scooter is available for hire on request from the Castle Visitor Centre.
Carew Castle and Tidal Mill offers visitors with disabilities 25% off standard day admission prices.
Wheelchair users receive free entry.
One accompanying carer will receive free entry.
Admission policy for carers and visitors with disabilities
Please bring one of the following items of documentation with you:
Disability Living Allowance Letter (DLA)
Personal Independence Payment Letter (PIP)
Department for Work and Pensions Letter (DWP)
Blue Badge (photo ID required)
Signed letter from GP (photo ID required)
Carer's Card/letter from Carer organisation or County Council.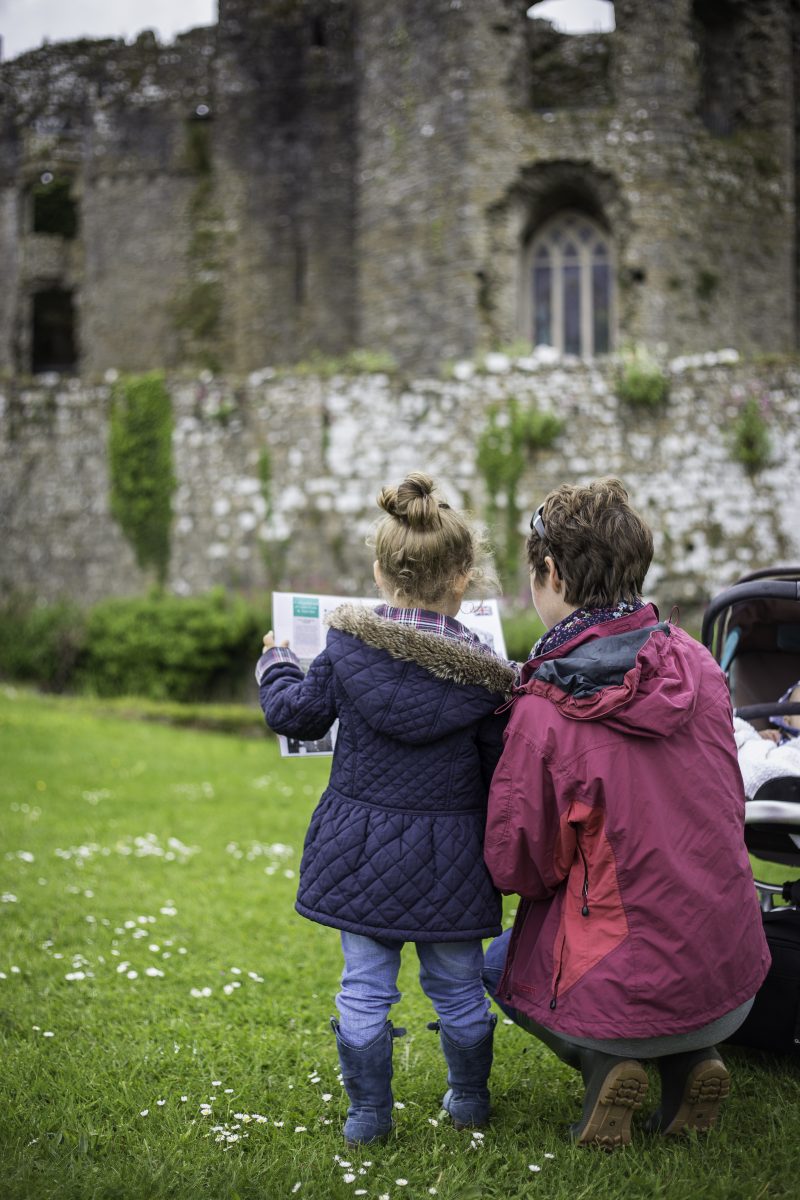 Toilets
There are toilets at the Castle Visitor Centre (Please note: there are no public toilets at Carew Tidal Mill).
Car Parking
There is ample free parking for cars and coaches in the main Castle car park. There is a second car park for cars on the north side of the Millpond with spectacular views across to the Castle.
There are three disabled parking spaces in the main Castle car park and limited disabled parking only at the Mill.
Picnic Site
There is a picnic site situated on the north side of the Millpond with spectacular views of the Castle.
Dog Friendly
Well-behaved dogs are welcome everywhere on site with the exception of inside Nest Tearoom; please keep them on a short lead.
Want to find out more about Carew Castle?