Famous for its Cistercian abbey, this charming island is an easy 20-minute boat trip from Tenby. The most wooded of Pembrokeshire's islands, its sheltered village area has a cosy atmosphere and caters well for the day visitor.
Caldey's limestone caves were inhabited from the Old Stone Age up to Roman times. Bones of giant oxen and cave bear have been found there, as well as Roman coins. St Pyro established a hermit's cell on the island in the 6th century, which later grew into a monastic community. The island is known as Ynys Pyr (Pyro's Island) in Welsh but was named Caldey (Cold Island) by the Vikings.
After the Norman conquest, Benedictine monks established a priory on the island. Caldey changed hands repeatedly after the Reformation, but in 1906 it once again became home to a Benedictine order, who built the present Mediterranean-style monastery. In 1928, the island was sold to a Cistercian order and is still a working monastic community.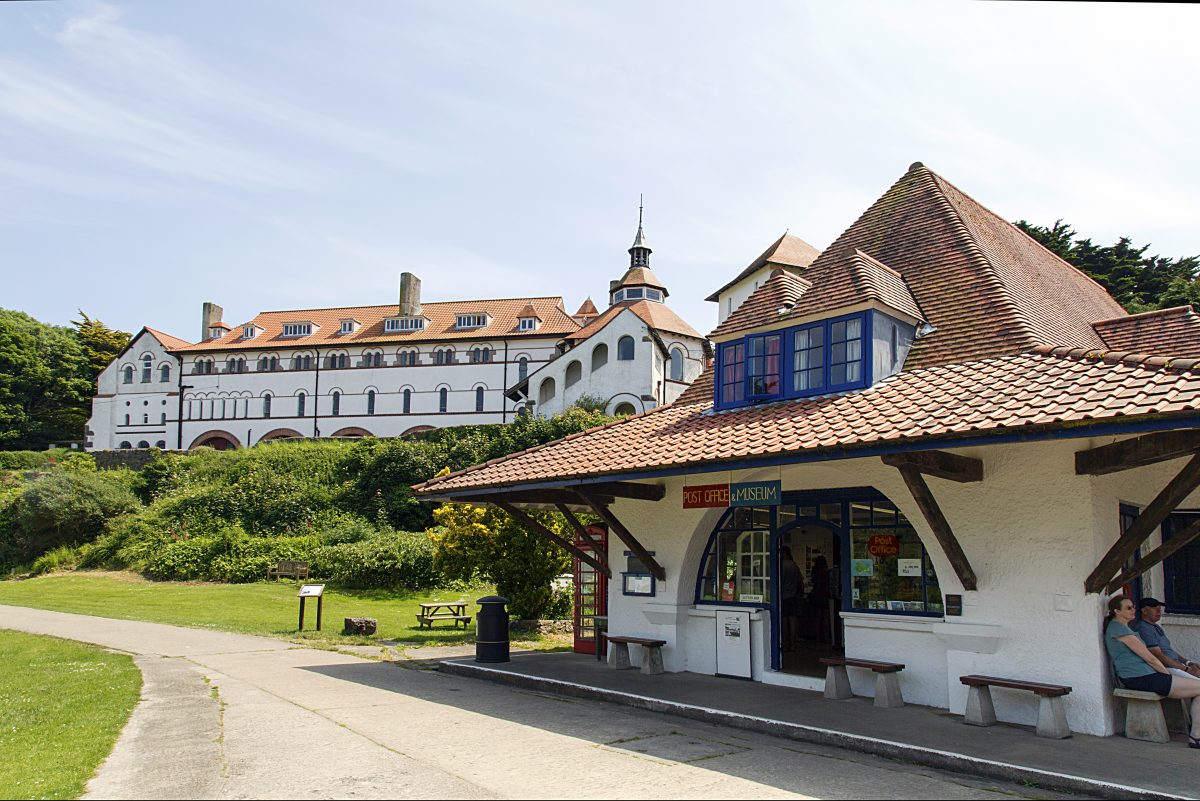 A tree-lined track runs behind the golden sands of Priory Bay and the dunes and leads to the village. Terraced cottages form the centrepiece of the village green, but the scene is dominated by the impressive abbey with its whitewashed walls and terracotta roof, set above a steep rock garden.
Up the hill from the village, the road passes through woodland, where there are disused watercress beds. This is a good place to see woodland birds, speckled wood butterflies, and rare ferns in the old walls. The lovely Old Priory is one of the oldest churches in Wales. Above the farm is the lighthouse, with stunning views over Carmarthen Bay. Other paths lead through the woods and scrub to the dunes or to the limestone headlands.
Caldey's geology is old red sandstone on one side of the island and carboniferous limestone on the other. The island therefore has both acid and alkaline soils, which produce a glorious array of summer flowers. Rats and hedgehogs breed here, so ground-nesting birds are absent. However, Caldey can boast Pembrokeshire's largest nesting colony of herring gulls.
Caldey Fact File
Owned by: Cistercian Monastic Order
Getting there: Easter to October, 20-minute boat trip from Tenby. The Island is closed on Sundays, call 01834 844453 for details.
Facilities: Shops for locally-made perfumes, chocolate and souvenirs, abbey video hall, cafe, toilets, benches, guided walks.
Park area: South
Grid ref: SS140965.
More on Pembrokeshire's Islands