Enjoy the spectacular views from up on the common and decide why you think this standing stone was placed here.​
​The Grave of Morris
Does the standing stone on the roadside on Carn Ingli Common mark the grave of a grieving lover or fearsome highway robber?
Bedd Morris is the name of the huge standing stone on the old road between the Gwaun Valley and Newport. Its name means ' the grave of Morris'. But who was Morris? Was he a luckless lover or a vile villain?
Many years ago, according to one of the stories, a young man called Morris lived in the town of Newport. He was madly in love with a fair maiden from Pontfaen, a small settlement nestled in the heart of the beautiful Gwaun Valley. In between these two young people was the wild and craggy upland of Carningli Common.
Sadly, the young maiden's father did not approve of the love between Morris and his daughter. Morris, he thought, was far beneath what his daughter deserved.  So, instead, he arranged what he believed to be a more suitable marriage for her.
His daughter, however, was not willing to quietly accept her father's wish. She begged and begged him to change his mind.
Each time she begged him, he refused and this led to the young people secretly deciding to sort things out for themselves. Morris challenged the other suitor to a duel at the highest point on the rocky road over Carn Ingli Common. There they met and fought to the death.
So that's how Morris lost his battle, and according to this particular story, the stone, Bedd Morris, marks his battleground. Shortly after his death, the story tells us as well, the fair maiden who loved him also died  – of a broken heart.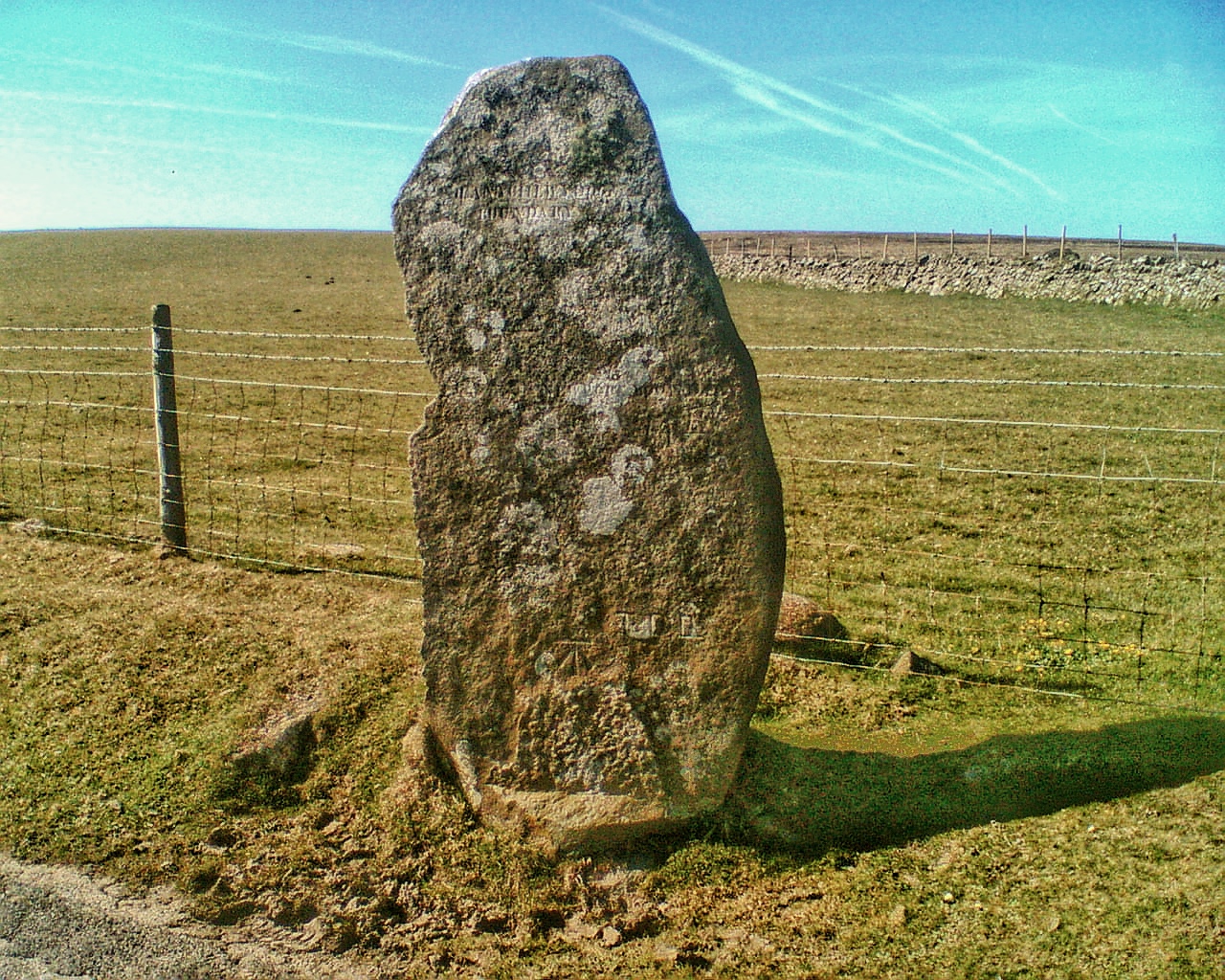 But is that really what happened? Or does the stone, Bedd Morris, mark the grave of a fearsome highway robber?
Another legend has it, that on this remote, upland track, there once lived a rascal whose name was Morris.
He lived in a cave with his best (and only) friend – a small, white dog. Terrorising the entire area, he struck fear into the hearts of all that passed over the mountain.  After many years of putting up with his blatant highway robbery, finally the locals had had enough.
They ganged up together, formed themselves into a large armed group and snuck up to the cave where Morris lived. There, they attacked both him and his dog and after dragging him out to the side of the road, they hanged him – and left this large stone marker, Bedd Morris, as a reminder to all that highway robbery doesn't pay.
Discover more myths and legends