If you enjoy walking in the Pembrokeshire Coast National Park and would like to support the hard work that goes into maintaining this world-class landscape, you can now help by donating to our Sponsor a Gate scheme.
There are over 100 gates along the Pembrokeshire Coast Path National Trail available for sponsorship.
Each sponsored gate will include a personalised plaque, giving you the option to dedicate a gate in memory of a loved one, as a gift to someone special, through your company or even in your own name.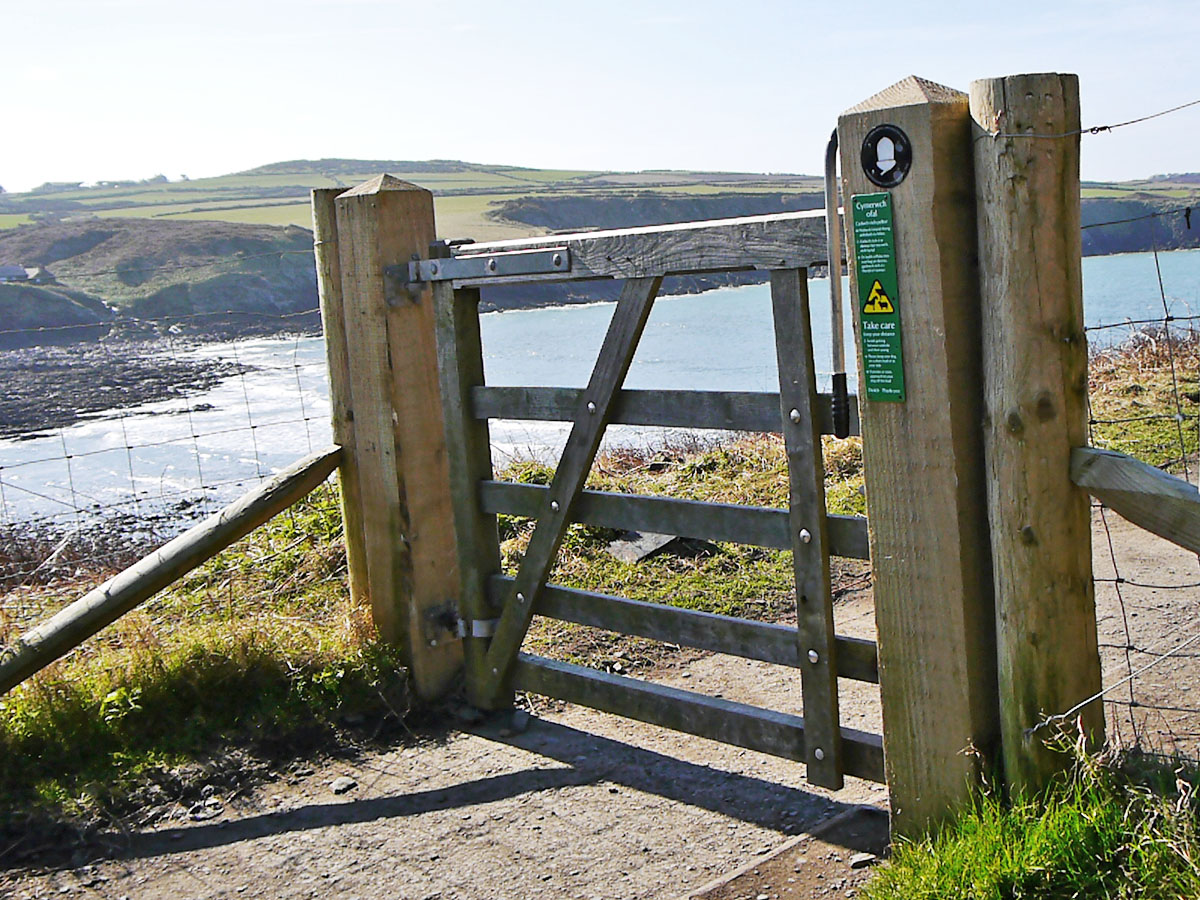 Key details about the scheme​:
Each gate costs £600 to sponsor.
The sponsorship will be for a 10 year period.
As part of the sponsorship each sponsor will be offered a personalised plaque that the Park Authority will affix to their sponsored gate.
The following wordings are available for the plaques:
Dedicated to (insert name)
​Sponsored by (insert name)
Donated by (insert name)
Income generated by the Sponsor a Gate scheme will support maintaining the incredible Coast Path and wider Pembrokeshire Coast National Park.
If you would like to 'Sponsor a Gate', download the application form and return it completed to via email to our External Fundraising Officer.
Alternatively you can return it via post to:
Pembrokeshire Coast National Park Authority
Llanion Park
Pembroke Dock
Pembrokeshire
SA72 6DY
Payments
Payment can be made via cheque, made payable to 'Pembrokeshire Coast National Park Authority' and sent to the address above. If the application form is not being posted, a note should be included with cheques, referencing the scheme and the location of the gate the individual is sponsoring.
Payment can also be made via debit/credit card, by calling the Customer Services Team on 01646 624800.
For more information on the 'Sponsor a Gate' scheme, please call 01646 624825 or email to our External Fundraising Officer.
Benches
We do not have benches available for sponsorship. Our general policy is to minimise the amount of furniture on our Coast Path and maintain its unspoilt and beautiful landscape.
Other ways you can get involved in the Parc Cenedlaethol