The 1st 1,000 days project was set-up in response to the Welsh Parliament's 1,000 Days consultation, which described the first 3 years of a child's life as "a time of tremendous potential and enormous vulnerability".
Run by the Pembrokeshire Coast National Park Authority', the project aims to connect young families with nature and the outdoors, highlighting the value of wild spaces and outdoor play in contributing to the wellbeing of young children and their families.
The project is delivering programmes of outdoor play based around neighbourhoods and local open spaces.  The initial focus for activity has been around the Pembroke Dock/Pembroke area, supporting families who do not regularly access open space, building confidence and an awareness of what's out there. This will be complimented by exploration and experience of wider natural play spaces – for example a beach or woodland.
The project also supports early years settings in developing their use of the outdoors with pre-school children.  The 1st 1,000 days project has worked closely with Pembrokeshire County Council's Early Years Team in supporting staff and children at nurseries across Pembrokeshire to enable more effective use of outdoor spaces in and around these settings.
Activities include:
Sensory play through soil, sand, bird seed and sawdust
Planting vegetables
Mud painting
Mini beast hunting
Den building
Making bird feeders
Seasonal activities such as apple and black berry picking.
We aim to provide an opportunity for parents to come together to gain positive outdoor experiences to support children to develop motor skills, speech and social skills in a safe stimulating environment.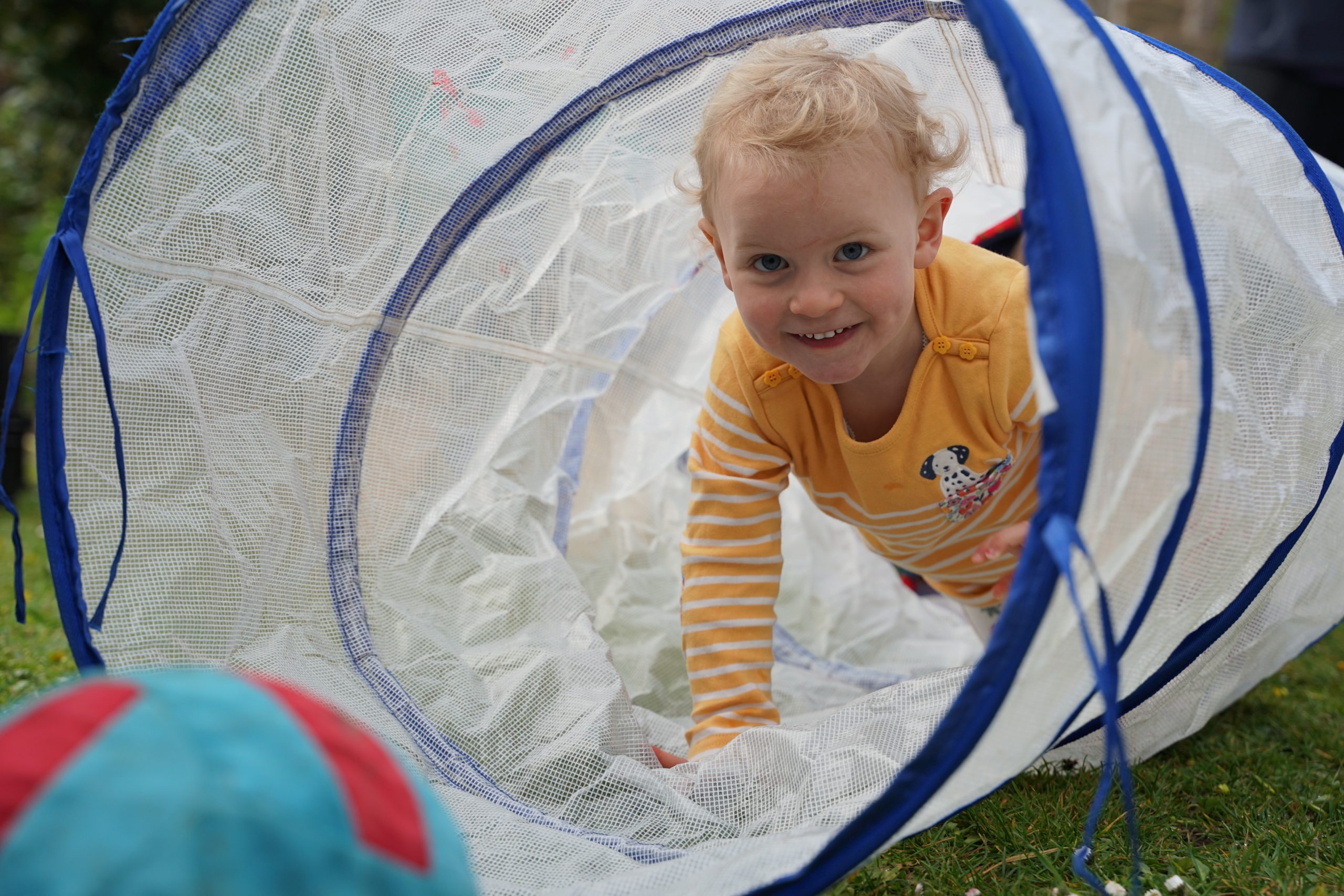 Five ways to well-being
The overall aim of the project is to encouraging families to adopt the five ways to well-being into their everyday lives:
Connect
Be active
Give
Take notice
Keep learning.
We aim to 'engage' parents and young children with the outdoors, in particular the spaces in and around their communities. Kit such as wellies and waterproofs will be provided for participants.
There is strong evidence of an increasing to disconnect with nature and the outdoor environment across society, if we can reverse this trend, where better than to start with new parents and young children?

For more information contact: