The highest tides cover parts of the Coast Path for an hour or so. It is a long extra walk to go around these. It is best to just wait until the water drops.
These are:
Between Iron Bridge, Newport, and Newport Sands
Just west of Monkton, Pembroke
Bullwell Bay at Popton, near Angle
Point Lane, Angle.
In two places the Coast Path is covered by every tide for over six hours
The section between Dale and Milford has two low tidal crossings at the Gann and Sandy Haven. These can only be crossed two and a half hours each side of low tide.
The high tide alternative for each is four miles, mostly on road. It is worth planning to reach the first one three hours before low tide, which will ensure enough time to cross both.
You can view tide tables online for the season (these are also published in the National Park Authority's Coast to Coast newspaper)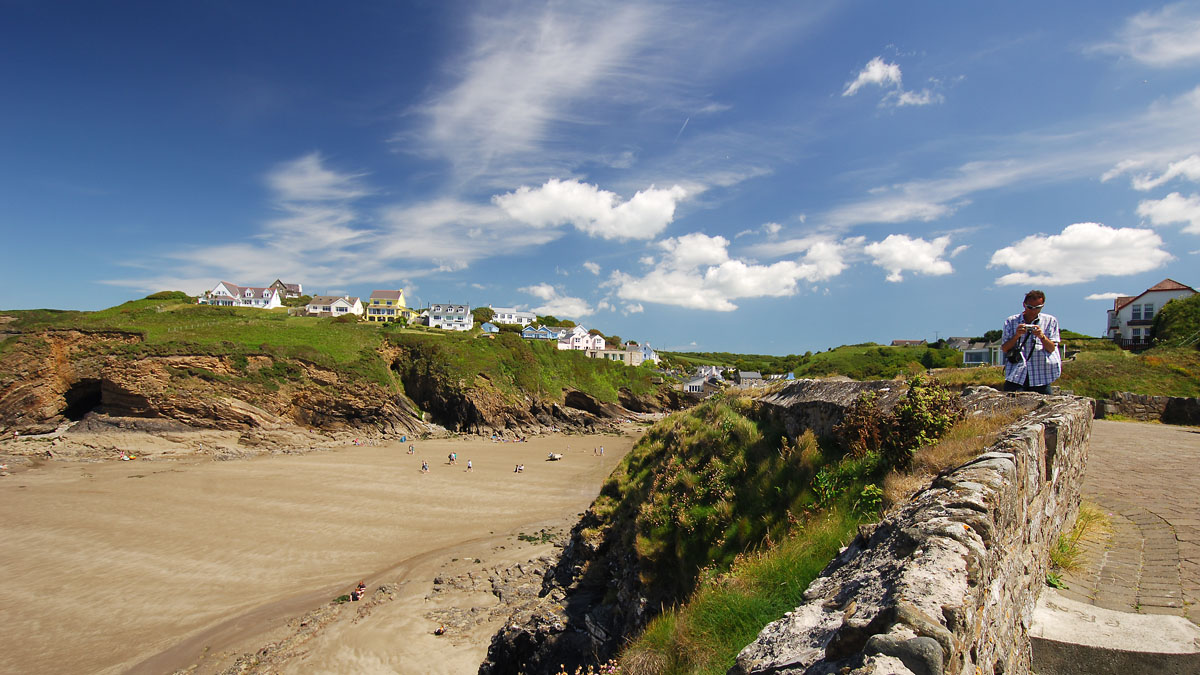 Caution
It is tempting to follow the beach instead of the Coast Path. Many walkers think that they can rejoin the Coast Path at the end of the beach.
If there is a path it can be hard to find. Most of these beach escape paths are very difficult and dangerous. The storms keep washing the foot away. By the time you realise that you have to go back you may be cut off by the tide!
Note that high pressure will reduce the height of high tides and low pressure systems with lift the tide up!
Discover more about the Pembrokeshire Coast Path