The Pembrokeshire Coast Path can be a challenging country walk along the predominantly unspoilt coastline of Pembrokeshire. Much of the Coast Path is characterised by an unguarded, cliff top footpath with the path surface being maintained in its natural state.
As you follow the undulations of the coastal landscape from cliff top to beach, the ascents and descents along the route are the equivalent of scaling Mount Everest!
But you don't have to walk it all at once and whether you are looking for huge challenge or a scenic stroll, there are options for all, including some short sections that are suitable for those with wheelchairs and pushchairs.
Some sections can be challenging in places, the path surfaces may be narrow, uneven and changeable according to prevailing weather conditions so you will need to be reasonably fit.
Our Planning your walk section will give you a better understanding of what to expect from the nature of the terrain, as will our Google Street View page. The Coast Path Safety Code below is underpinned by the advice to keep safe and keep to the path in this natural coastal environment.
Please follow the Coast Path Safety Code
Keep to the Path, away from cliff edges and overhangs
Always supervise children, especially near cliff edges
Walking surfaces can vary considerably with the weather. Always wear strong footwear with a good grip and ankle support
Wear or carry warm and waterproof clothing
Cliff-top walking can be dangerous in high winds
Beware of taking shortcuts across beaches – you may be cut off by the tide. Swimming can also be dangerous
Do not sit under cliffs or climb them
Keep dogs under close control
The Coast Path is managed for walkers; it is not safe or lawful to cycle or ride horses along most of the Coast Path.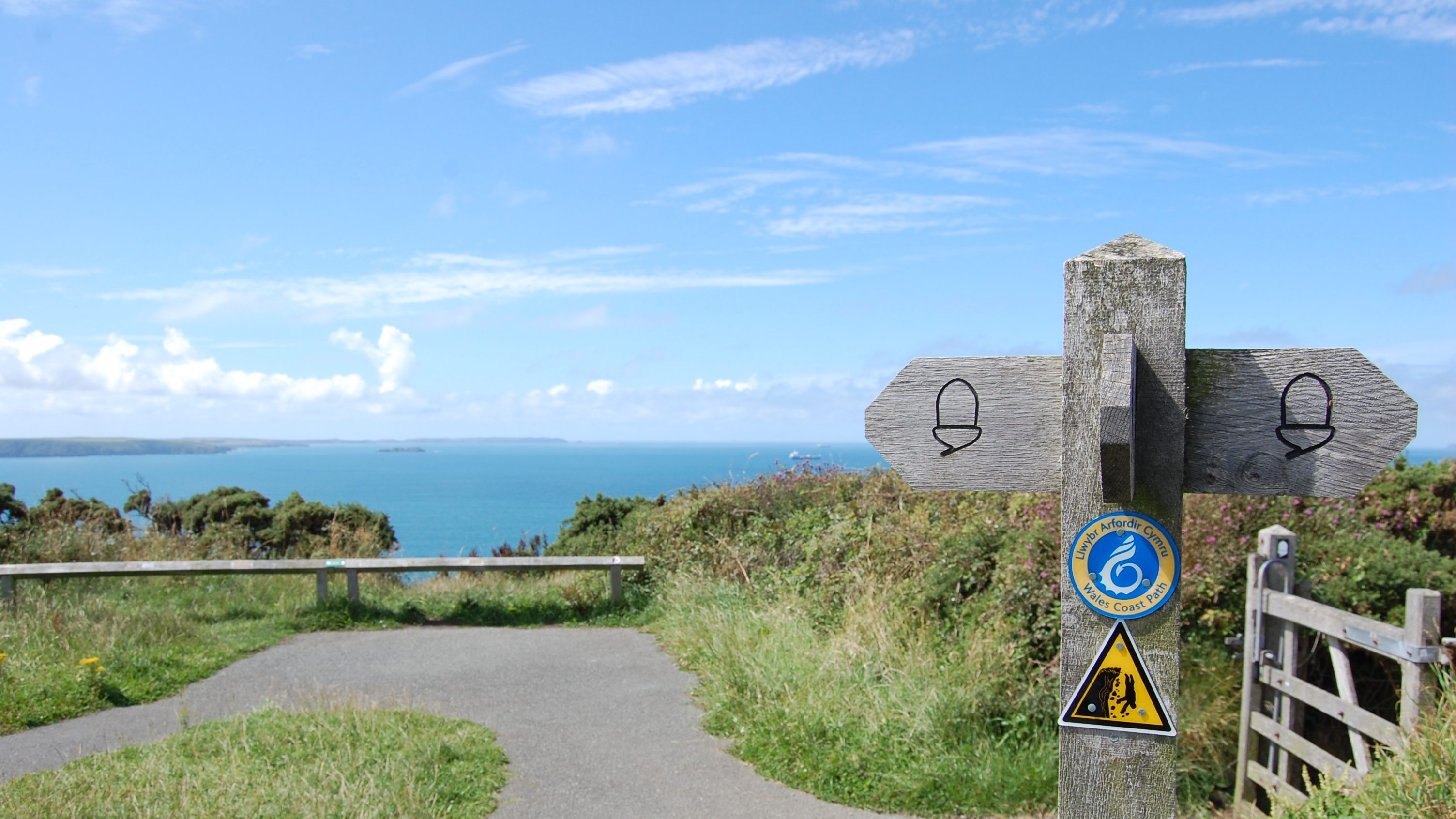 More on Walking the Pembrokeshire Coast Path