Find out the latest updates about the Pembrokeshire Coast Path National Trail.
Diversions
September 2022 – Amroth
The Coast Path between New Inn, Amroth and Telpyn Beach, is closed following a cliff fall. The alternative route is via the Telpyn Beach access path and the coast road. The Coast Path will remain closed here until further notice. See map below for details or download a copy of the diversion map.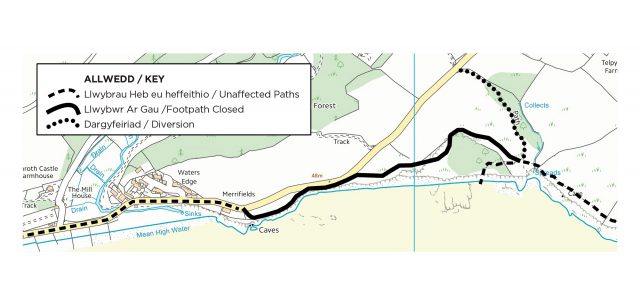 Find out more about the Coast Path