Inclusive walking scheme pilot aims to tackle isolation by boosting mobility
Posted On : 08/09/2021
Over the past year, National Parks have been hailed as beacons of wellbeing, offering a chance to reconnect with nature and each other. A new pilot scheme run by the Pembrokeshire Coast National Park Authority seeks to build on this, and harness local expertise to develop a fully-inclusive walking project.
Aimed at supporting those at risk of isolation and giving people of all abilities, including wheelchair users, the skills and confidence to enjoy the spectacular landscape of the National Park, the project has launched with a series of pilot walks planned for the autumn months.
The Park Authority is now calling on individuals, service users, carers and professionals to get involved and help shape the new programme.
Hannah Buck, Health and Tourism Officer for the Pembrokeshire Coast National Park Authority, said:
"Organisations we work with are reporting that many people experienced a reduction in mobility through the lockdown and became socially isolated in ways that have affected their confidence in going out and accessing opportunities to look after their physical and psychological wellbeing.

"The project will explore ways to support people to safely go for walks that suit their mobility needs, with wheelchair and scooter-friendly routes included, and to reconnect with each other and their surroundings. By asking people for their feedback at this point we can ensure our plans are relevant and geared to accomplish a true access-for-all approach."
Sam Evans, the Authority's Discovery Ranger for Walkability, added:
"The potential for getting people to places they have never been before excites me beyond belief. The project is open to as many potential walkers as possible and aims to harness the incredible knowledge, expertise and skill in Pembrokeshire through working with a variety of partners. It would be wonderful to create a solution that could then inspire other places to adopt truly inclusive approaches."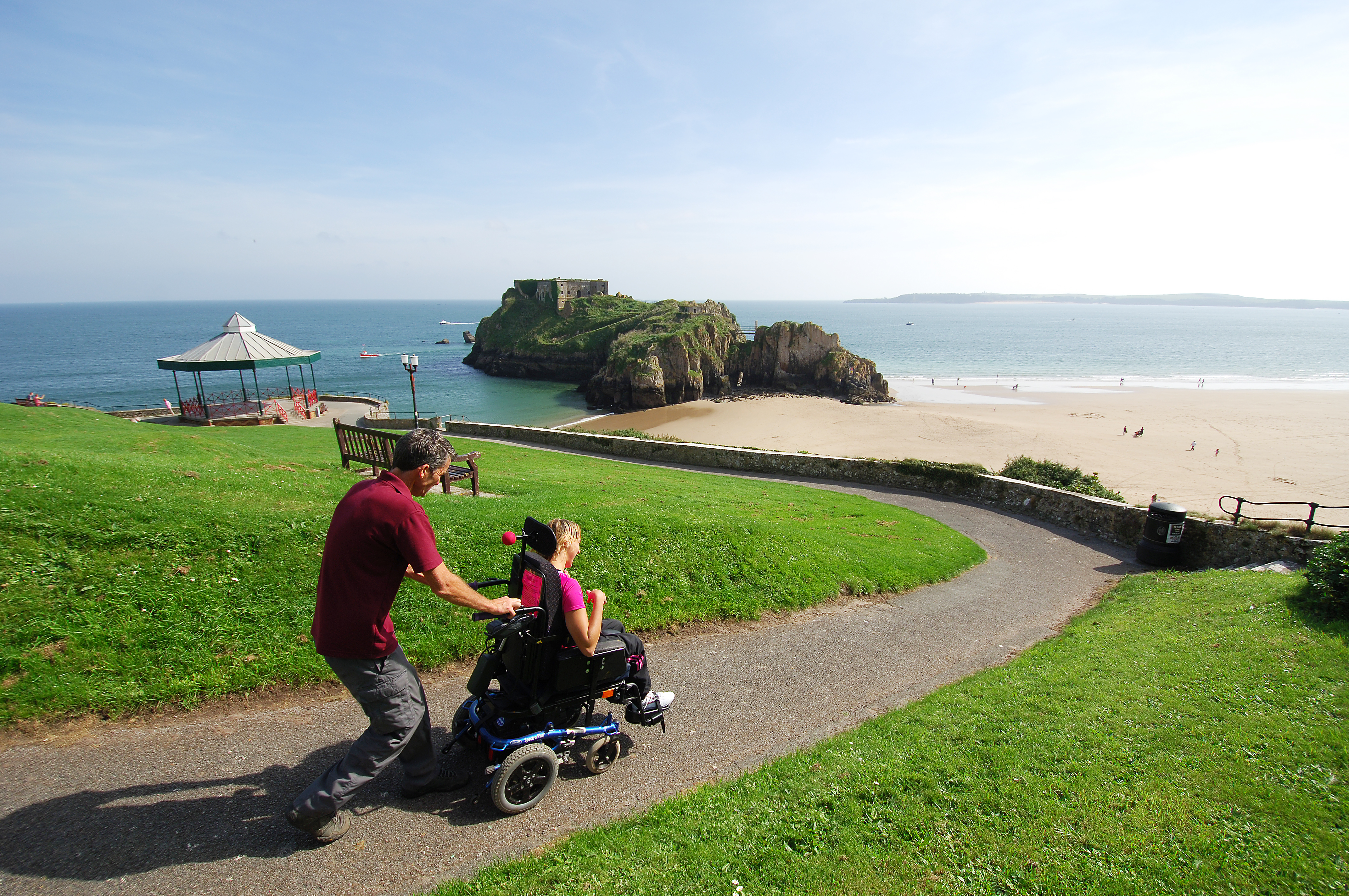 The first pilot walk took place on Wednesday 8 September, and others are planned for Wednesday 13 October and Wednesday 10 November.
Any individuals or organisations interested in getting involved with this project should visit our events calendar.
For more information on easy access walks, beaches and viewpoints within the Pembrokeshire Coast National Park, visit our Access for All section.