With train, coach and ferry services, there are many ways you can reach Pembrokeshire via public transport and leave your car at home. Some accommodation providers will even pick you up from the train station so be sure to ask when you make your booking. For up to date information on how to get to Pembrokeshire by public transport please visit Traveline Cymru.
Getting around Pembrokeshire using public transport
Pembrokeshire has a variety of bus services, which operate six days a week.
You can also get to the coast and into the more popular countryside areas by bus, but please note that some rural locations have less frequent services.
The train services in Pembrokeshire provide a useful link between towns and a scenic way of getting into the countryside, especially along the south coast.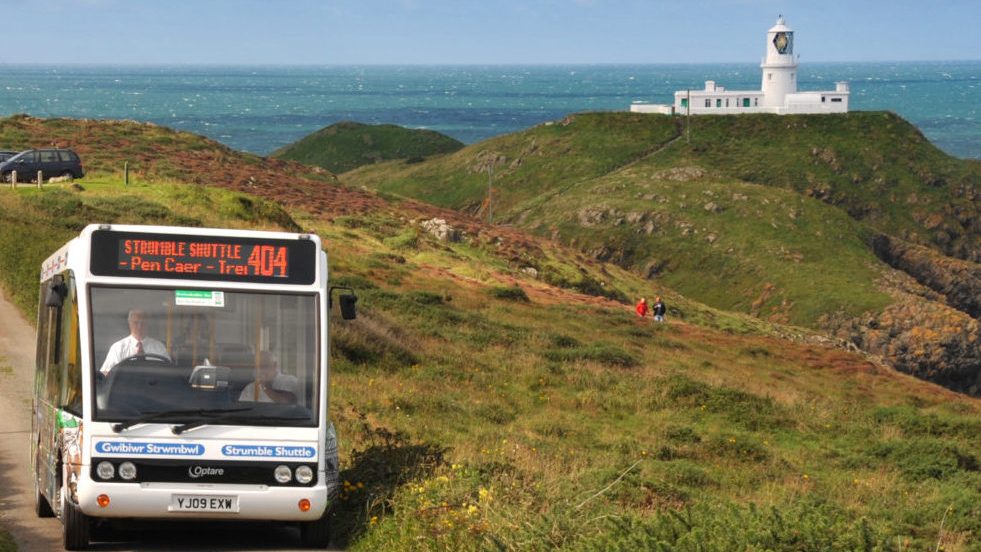 Coastal Bus Network
The Coastal Buses travel up and down the Pembrokeshire Coast, giving people access to more remote locations and are useful if you are planning to walk the Pembrokeshire Coast Path.
They operate seven days a week during summer and a reduced service in the winter months.
To learn more about the Coastal Buses and download timetables visit the Pembrokeshire County Council website, or pick up a copy of Coast to Coast.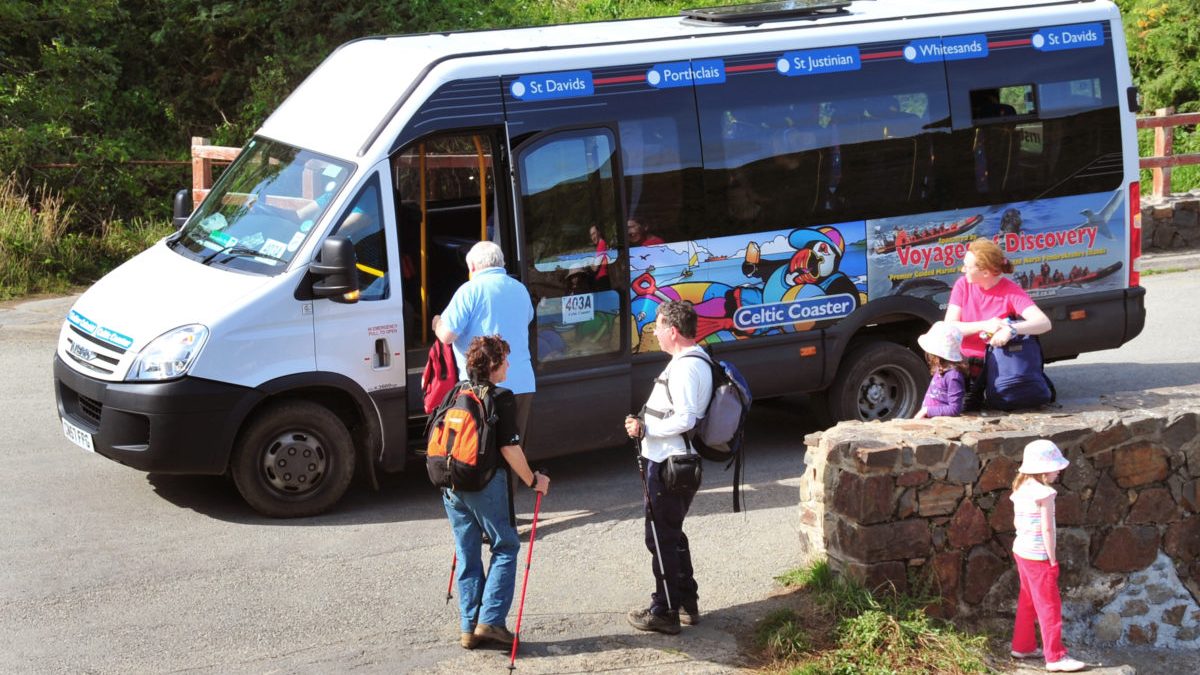 Boat buses at St Justinian
St Justinian, with its spectacular setting, has long been used as a departure point for boat trips to Ramsey and the more offshore islands.
People wanting to take a trip to the islands are encouraged to catch the Celtic Coaster shuttle bus from St Davids to St Justinian to help improve access difficulties at this remote and cherished location.
Some providers also run their own bus services so be sure to ask when you book your boat trip.
Plan your trip via the Traveline Cymru website