When you walk along the Pembrokeshire Coast Path National Trail you are not just walking through a geographical landscape, you're also taking a journey through time.
From Neolithic cromlechs and Iron Age promontory forts, through ruined lime kilns and old harbour quays to modern day surfing centres and ferry ports, the Coast Path is a walk through a human history that has been shaped by the sea.
Until fairly recently – before roads and railways – it was the sea that was the main highway and Pembrokeshire, surrounded on three sides by water, was at the crux of it.
Today as you walk along the Path you will see many reminders of that maritime tradition, from the ruined chapels and churches of the Celtic saints to the stone castles of the Norman invaders and the rock forts built by the Victorians to defend the Milford Haven waterway.
Every small coastal village along the Path speaks of a time when fishing and sea trade, and even in some instances smuggling, was king, while even the more modern settlements have a story to tell.
Admiral Nelson, for instance, took a keen interest in the development of Milford Haven, while nearby Neyland was the creation of the great Victorian engineer, Brunel.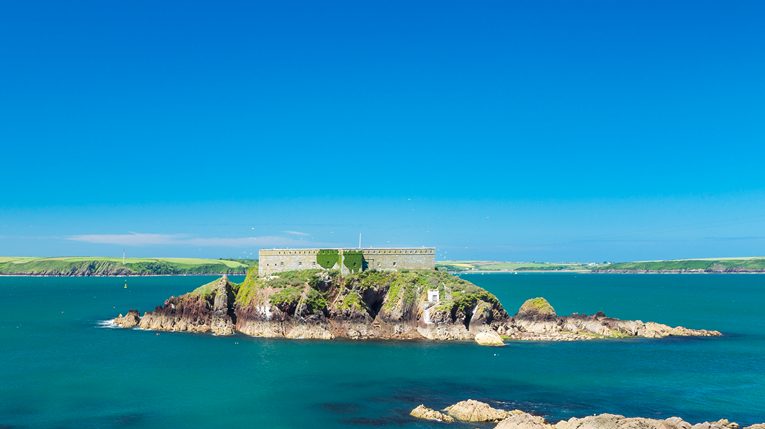 History, however, does not stand still and continues to be made today with the growth of the new industry of tourism and the development of holiday centres and resorts.
But, although it may appear to be new, Pembrokeshire and its coastal paths have had visitors before.
In the Middle Ages thousands of pilgrims used the ancient walkways to make their way to the cathedral at St Davids. Today's walkers may have different destinations but, wherever they go, they are following in ancient footsteps.
Discover more about the Pembrokeshire Coast Path