The Age of Princes broadly covers a period in history from the arrival of the Normans to the end of the War of the Roses that is generally known as the Medieval period (1100-1485).
The phrase Age of Princes refers to the Welsh lords who dominated the period. Often related, these men and their complicated family ties shaped the landscape of Pembrokeshire.
The Normans, led by William, conquered England in 1066, but did not advance into Wales for almost thirty years. During the 1090s they reached Pembrokeshire, and as in England, established their dominance over the local people by building castles. Many of these can be seen across Pembrokeshire, although much altered.
The new Norman lords did not have things entirely their own way. A number of Welsh lords rose up against them, and the newly built castles were strengthened with stone over the following centuries.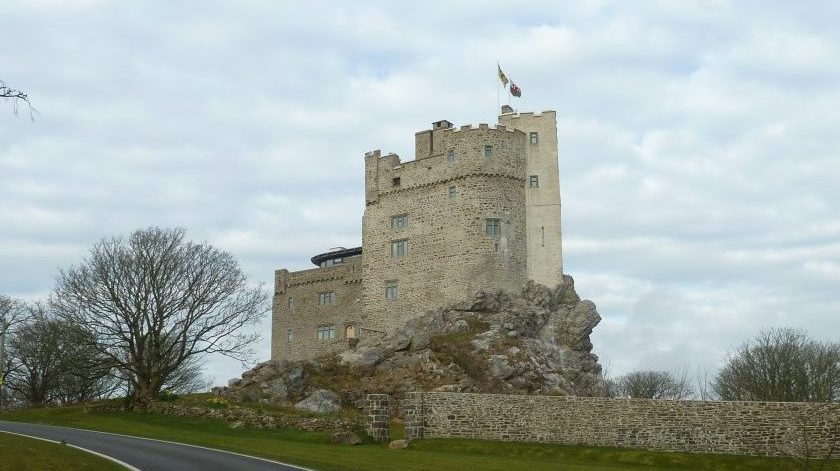 But in this time of turmoil not all the Welsh lords opposed the new lords from England. In 1100 Gerald de Windsor, Castellan of Pembroke Castle, married Nest, a Welsh Princess from Carew. Gerald received Carew by way of a dowry, and he and his beautiful bride, described as the Helen of Wales, settled to married life.
However, Nest's cousin, Owain ap Cadwgan, kidnapped her and carried her to Cardigan. Gerald is said to have escaped from Carew down the toilet tower. In time he secured his princess, and defeated Owain in an ambush.
Gradually, the Welsh were subdued and the Normans, together with Flemish settlers, settled in South Pembrokeshire, a place that would become known as Little England Beyond Wales. The north of the county retained the Welsh language and customs, although controlled by Norman lords.
The dividing line between the two communities marked by a line of stone castles, became known as the Landsker Line. This was not a clearly defined boundary, but one which shifted during times of peace and unrest.