The Pembrokeshire Coast isn't what you might usually expect from a National Park. As well as being the only one that exists mainly due to its coastline, it's also split into four parts, each one with its own quirks and qualities.
While the coastline may be the headline act, it's backed by a stellar supporting cast and although nowhere in the National Park is more than ten miles from the sea, there's far more to explore than you may think.
The Pembrokeshire Coast is one of the smallest of the UK's National Parks but don't let the size fool you, you're at the gateway to a range of stunning landscapes. The quality coastline is backed by hills, estuaries, valleys and woodlands that allow you to discover something different.
MILES OF GOLDEN SANDS
Pembrokeshire is home to more Blue Flag beaches than any other county in the country, but dig a little deeper and you'll find they're not all traditional bucket and spade spots. Many of the lesser-known bays and coves offer a wilder way to be beside the seaside. Dozens of them also win Green Coast and Seaside Awards each year.
In 2019 11 beaches were awarded the Blue Flag: Amroth, Newgale, Saundersfoot, Dale, Whitesands, Coppet Hall, Tenby North, Tenby South, Tenby Castle, Poppit Sands and Lydstep.
12 achieved Green Coast Awards and 16 were named Seaside Award winners, eight beaches received both these accolades. To learn more about the beach awards, visit the Keep Wales Tidy website.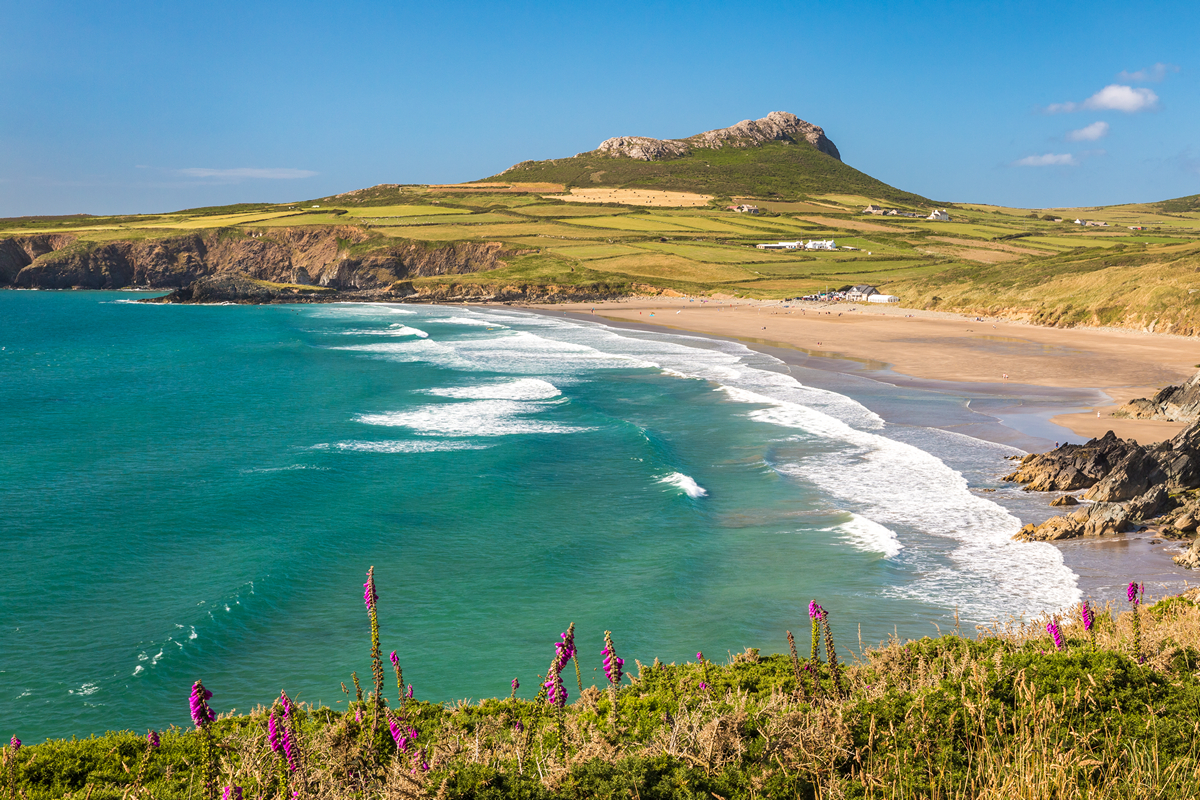 WIDE OPEN PACES
The best way to experience the coastline is on foot. By following the route of the Pembrokeshire Coast Path, you'll find 186 miles of coastal scenery ranging from craggy volcanic outcrops in the north, to towering limestone cliffs in the south.
The Coast Path is one of just 15 National Trails in England and Wales and is also an important part of the Wales Coast Path and International Appalachian Trail.
In 2020 the Pembrokeshire Coast Path will celebrate its golden anniversary having been officially opened on 16 May 1970.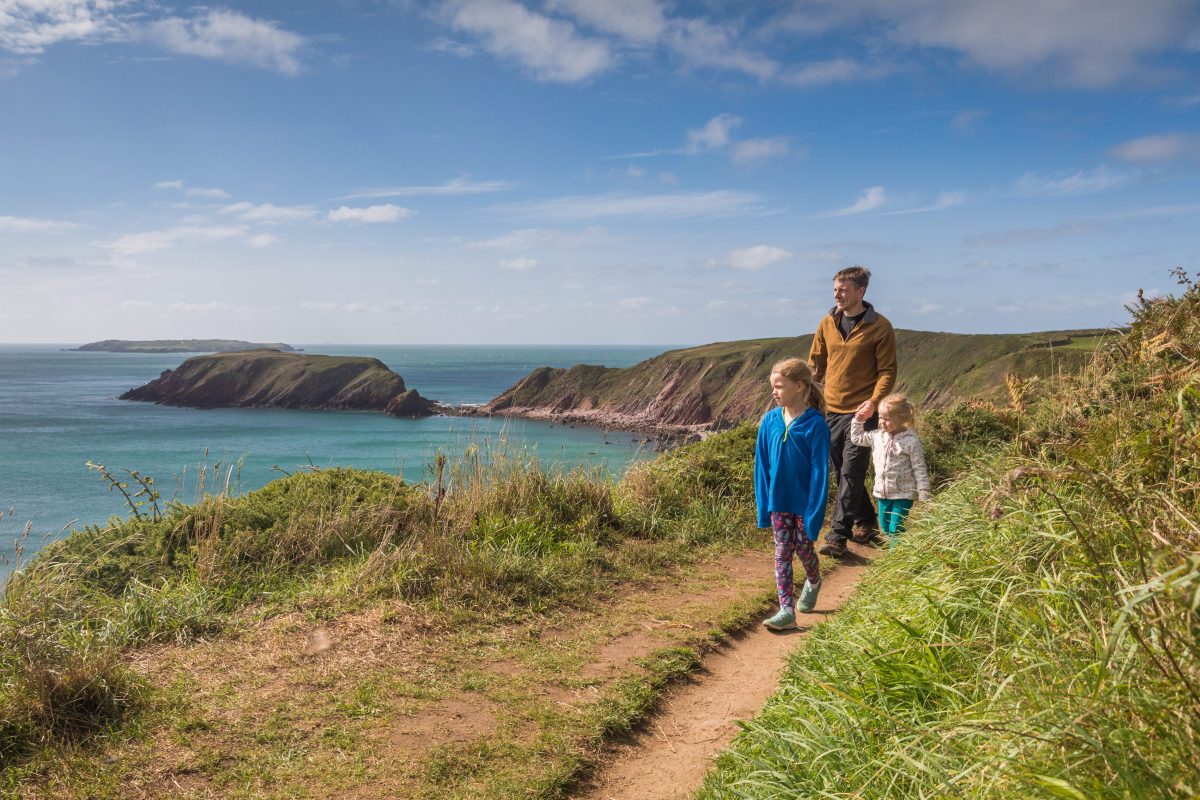 Greater than EVEREST
Walking the entire route is no mean feat – in fact the total rise and fall of the Coast Path is over 35,000 feet – greater than the height of Mount Everest.
But there's no rule to say you've got to walk it all. In fact, there are many different ways you can use the Path to discover the Park.
You can reduce the route into a series of sections to suit your aims and ability.
For experienced hikers there are 15 sections that make this more manageable but the Coast Path features in many of the 200 circular walks listed on this website.
What makes the Pembrokeshire Coast special?