Explore the amazing wildlife that makes its home on the Pembrokeshire Coast - not forgetting the exciting array of seasonal wildlife which also loves to visit Pembrokeshire year after year.
The Pembrokeshire Coast is a gem among the landscapes of Britain. Much of it is unspoiled and untouched by the intensities of modern living and farming, so it provides an ideal home to many native species that have disappeared from other parts of the UK.
Rare birds such as choughs, skylarks and the stonechat choose the coastal heathland to make their home. Bats and many bird species hunt along the lines of twisting hedgerows, rich with wildflowers, whilst Atlantic grey seals give birth on our shores and dolphins and porpoises play in the waves.
As if these local characters aren't enough, we are lucky to attract a vast array of extraordinary creatures who return every year to Pembrokeshire's shores. These include basking sharks, orcas, blue sharks, sunfish, various jellyfish, turtles and Risso's dolphins. You are very lucky indeed if you catch a glimpse!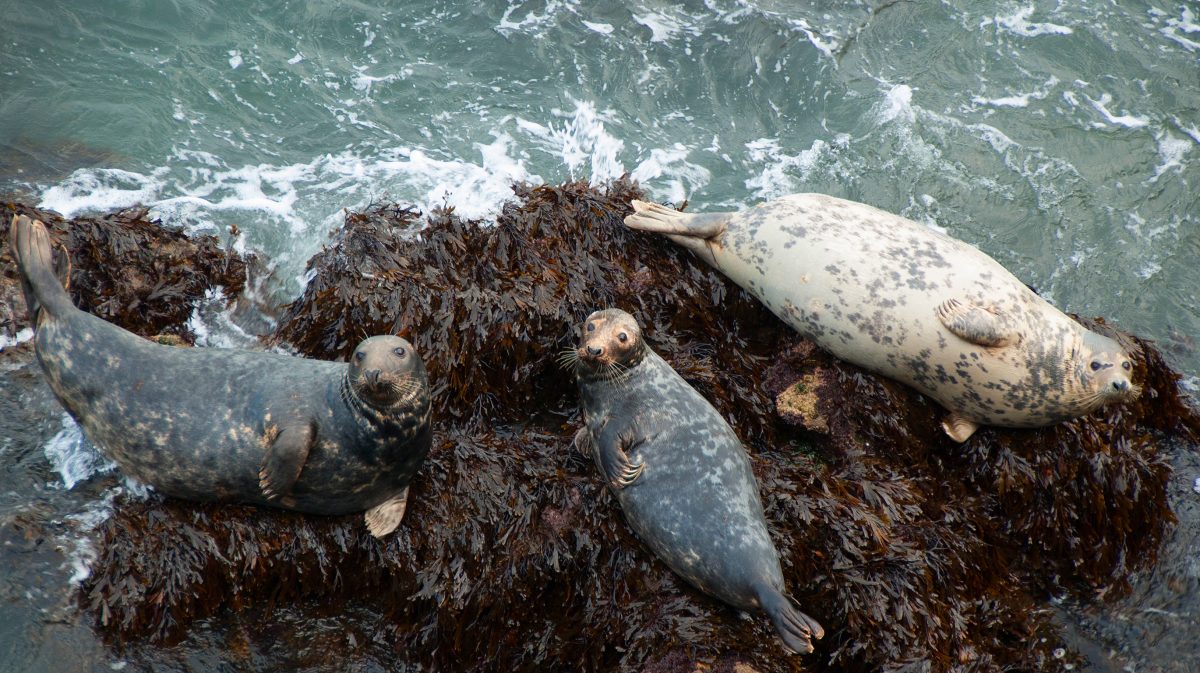 Have a look at these pages to learn about:
the birds, mammals, and other creatures that call Pembrokeshire home
how the Pembrokeshire Coast National Park Authority is working to ensure that our native wildlife continues to survive and prosper
all the different types of wildlife from whales to Coast Path flowers.
For more information on the Pembrokeshire Coast's wonderful wildlife, browse the pages in this section or download our bilingual leaflets by clicking on the images below.