Facing the St Davids peninsula across the rushing waters of Ramsey Sound, this is a scenically spectacular island and probably Pembrokeshire's best site for watching grey seals and porpoises.
The name Ramsey is thought to come from the Norse personal name Hrafn, and so means "Hrafn's island". In Welsh the island is Ynys Dewi, which means St David's island.
The twin peaks of Carn Ysgubor and Carn Llundain give Ramsey a distinctive outline. It was a landmark for early seafaring pilgrims on their way to St Davids. Hermits sought sanctuary here, among them St Justinian, David's friend and confessor. The island had two early Christian chapels and a holy well famous for its healing powers.
By the 13th century Ramsey was owned by the Bishops of St Davids, and for over 600 years the island was farmed with varying degrees of success. Butter, cheese and wool were all produced here and sold on the mainland, and in later years corn and other crops were grown. Ramsey was last farmed in the late 1960s and is now a nature reserve owned by the Royal Society for the Protection of Birds.
Ramsey is a breeding stronghold for the chough, a rare member of the crow family. It's also the only site in Pembrokeshire where lapwings are trying to breed. Corn is grown in the central fields to attract migrant seed-eating birds during the late summer and autumn. There is a large seabird cliff on the west side of the island, and gannets can be seen diving for fish offshore.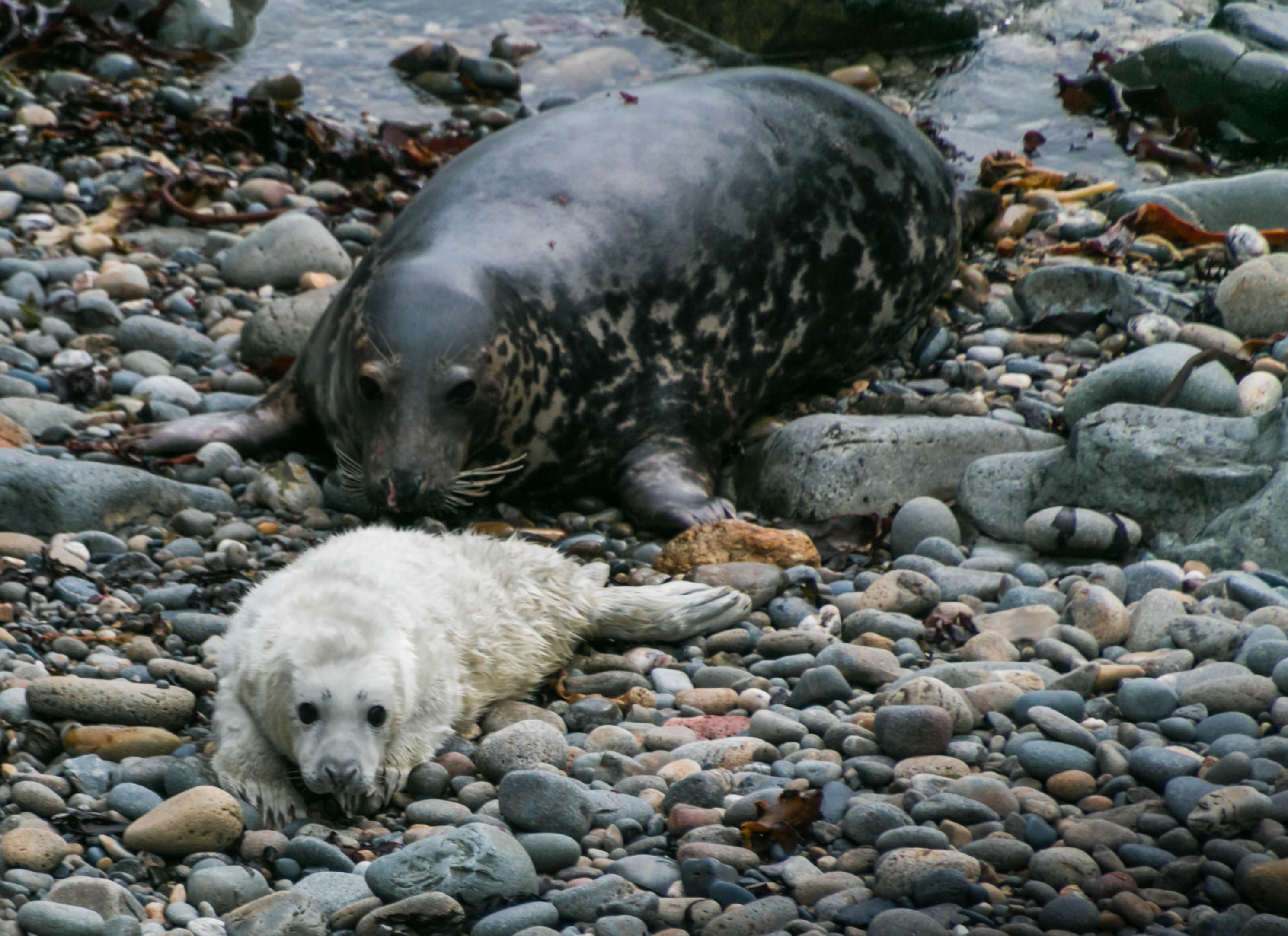 Ramsey hosts the largest colony of grey seals in southern Britain. They are most visible from late August to October when the females come in to the breeding beaches to give birth. Over 600 pups are born here each year. Harbour porpoises abound in the waters around Ramsey, while common, bottle-nosed and Risso's dolphins are seen every year.
On land, there are red deer that were introduced to the island when it was farmed, and bank voles.
There are both locally and nationally rare plants on Ramsey. From early spring the cliffs are sprinkled with flowers of many colours and in August the purple heather is the best example of maritime heathland on our offshore islands.
South of the main island are three steep islets: Ynys Gwelltog, Cantwr and Bery. These are breeding sites for lesser black-backed gulls and in spring are dusted with pale blue squill.
Ramsey Fact File
Owned by: RSPB
Getting there: 1 April/Easter to 31 October, landing trips from St Justinian, also round trips. Landing fee without valid RSPB membership card. You can help us improve access difficulties at this remote and cherished location by travelling to St Justinian using a shuttle bus, such as the Celtic Coaster
Parking: Various locations in St Davids including Oriel y Parc Gallery and Visitor Centre
Facilities: Toilets, refreshments and guided walks
Park Area: West
Grid ref: SM705240.
More on Pembrokeshire's Islands