With history, nature, and spectacular views, Manorbier has something for everyone. Potter on the beach, rummage in the rockpools, walk the spectacular Coast Path and explore the historic castle, church and burial chamber.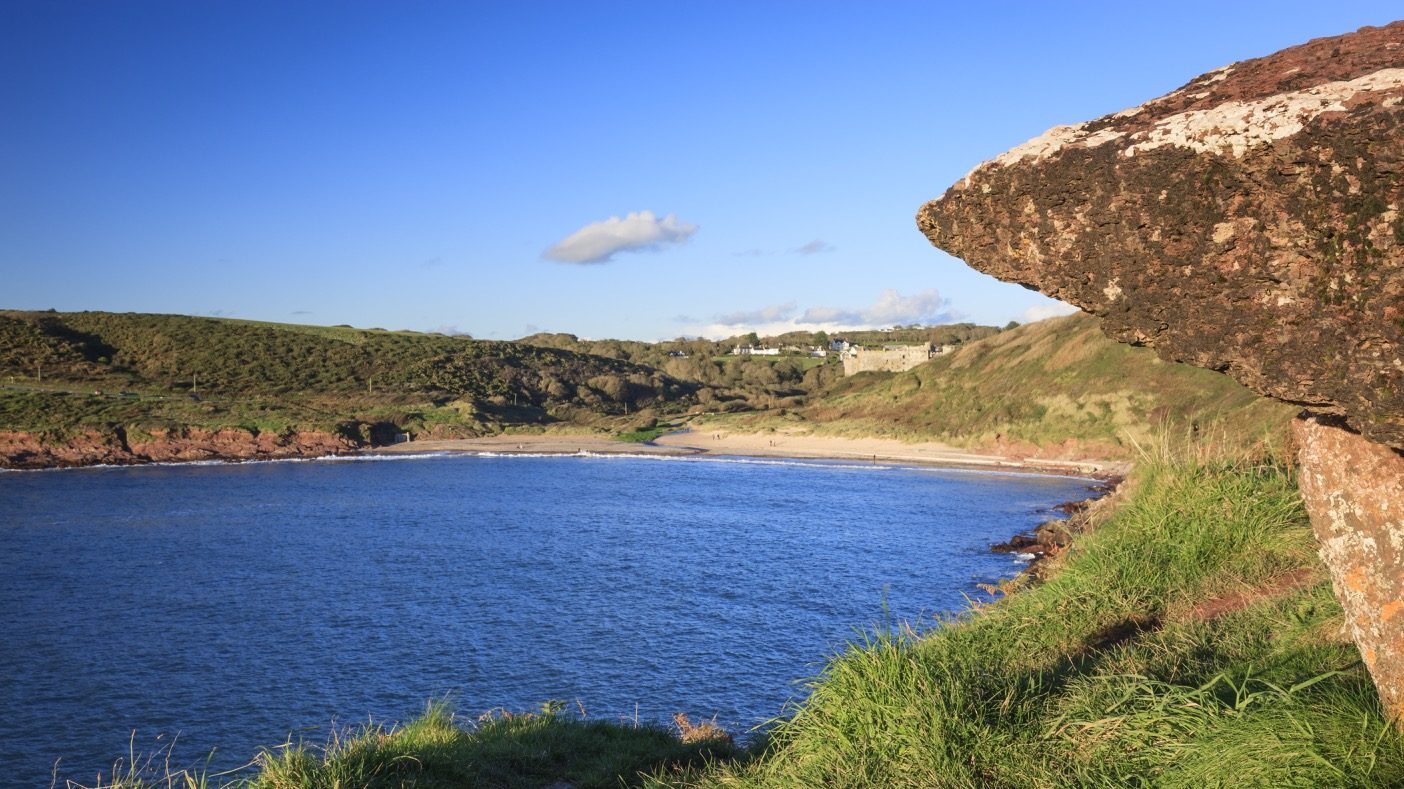 The south coast is lined with sweeping sandy beaches, sheer cliffs, and small, sheltered coves and bays. These little coves and bays were once very busy places – not in daylight hours with people playing on the sand and rummaging in rockpools, but under the cover of darkness…
As early as the 17th century smugglers used these little bays to smuggle goods such as wine and brandy in to Pembrokeshire.
There is a very famous story set here, at Manorbier Castle. In the early 1800s, a sailor called Captain Jack Furze or Jolly Jack Furze, came ashore. He told the locals that he'd saved a bit of money and quite fancied having a change. He decided to lease some of the castle land and have a go at farming and coal mining.
He was friendly with the villagers, and they all seemed to enjoy each other's company. However, he didn't completely swap life on the sea for life on the land.
He had a little sailing brig, which he kept going along the coast stopping in at Swanlake bay and Freshwater East, and it turned out this was his main job. He had a roaring trade going, using the castle cellars as his storage place, and his farming and mining were just a simple cover up.
All was well, until one day, when he was heading out in his boat towards the coast, the King's revenue ships appeared on the horizon. There followed a duel – one little brig versus the King's ships. The King's ships chased him, firing shots, attacking relentlessly. Jolly Jack zigged and zagged in his bullet-ridden ship.
The story goes that he sent his men below deck, and handled the boat himself. His excellent seamanship and maybe a bit of luck, meant that he held off his attackers until darkness fell and he could escape.
This was a very close call for him and the end of his smuggling career and his time farming at Manorbier.
Discover more myths and legends