The cliffs, headlands, coastal slopes, heaths and dune grasslands through which the Pembrokeshire Coast Path National Trail passes, support some of the finest habitats in the UK.
Influenced by the county's mild oceanic climate and the prevailing southwesterly winds, the huge variety of habitats and species derives from a combination of the underlying geology, soil and aspect, as well as exposure to salt, winds and rainfall.
Cliffs and headlands exposed to salt laden winds are carpeted in spring with species such as thrift, sea campion, sea plantain and spring squill, joined by bluebells and foxgloves later in May.
Other common species include birdsfoot trefoil, kidney vetch and wild thyme, while grasses such as red fescue form a soft springy turf.
In some clifftop areas heather, gorse and bracken dominate, while in more sheltered areas lie the remnants of once extensive coastal woodlands, such as those at Dale and Borough Head.
The rocky cliffs of the mainland and the offshore islands support large colonies of nesting sea birds with some of national and international importance.
On the island of Grassholm, for example, there are around 32,000 nesting pairs of gannets with puffins and Manx shearwaters nesting in large numbers on Skomer and Skokholm.
The most familiar birds to be seen from the clifftops are razorbills, guillemots, kittiwakes, fulmars and various species of gull, as well as shags, cormorants and the rarer choughs and peregrine falcons.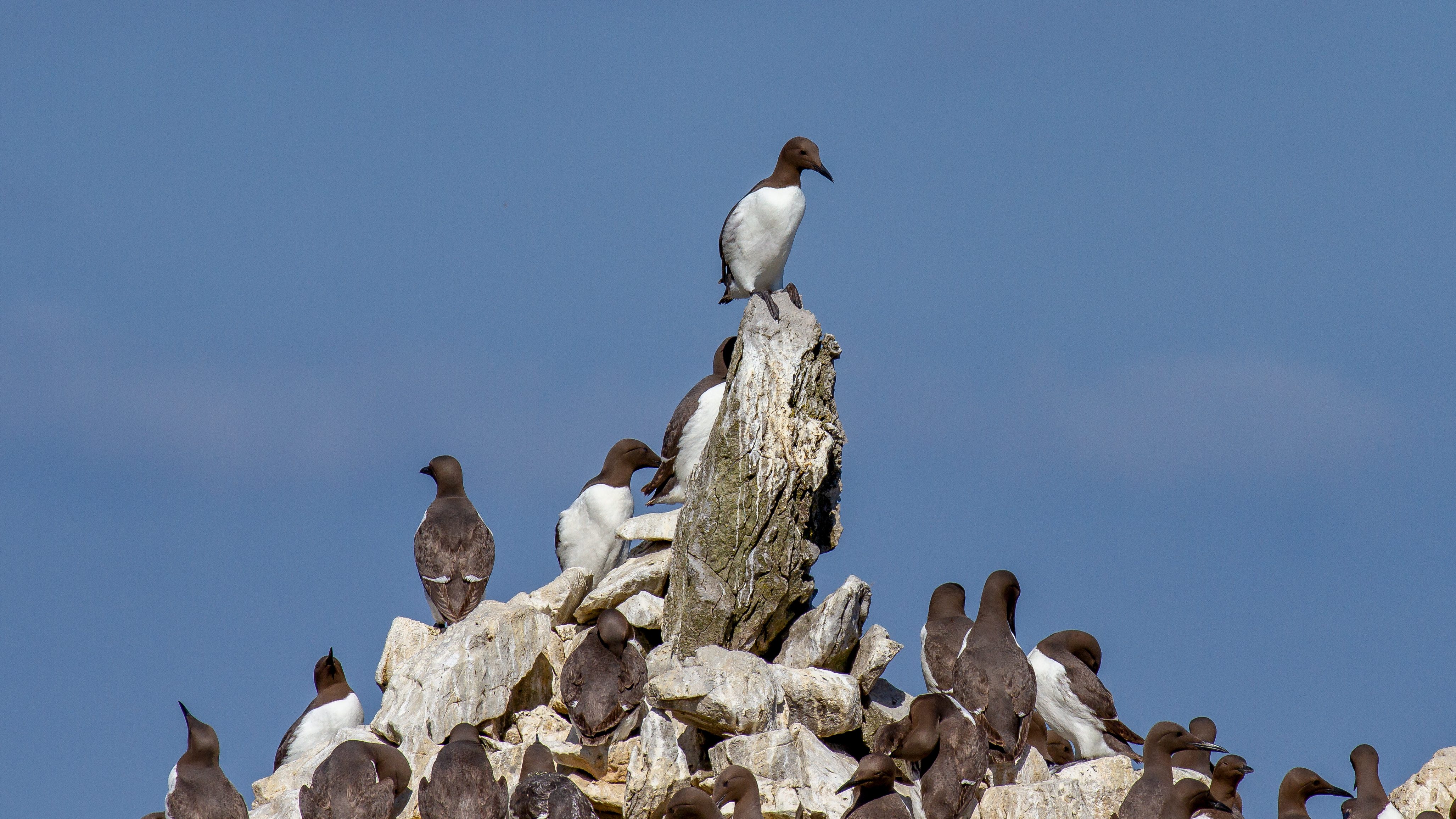 The tidal mudflats of areas such as Angle Bay and Pembroke River host many waders and duck.
Animals such as foxes, rabbits and squirrels can often be seen from the Path as well as innumerable badger setts.
Below the cliffs Atlantic grey seals breed in the sheltered coves in autumn, while dolphins and porpoises can be spotted in the coastal waters.
Discover more about the Pembrokeshire Coast Path