The island of Grassholm, six miles off the Pembrokeshire coast, is the most spectacular gannetry in southern Britain, and the third largest in the northern hemisphere.
Grassholm means "green island" in Norse, though it looks white from a distance, stained with guano and covered with gannets sitting on their nests. Some 39,000 pairs breed there from April to September, making Grassholm the ultimate seabird sight, sound and smell experience of Pembrokeshire.
By July, chicks and non-breeding birds who use the island to socialise and roost probably bring the number of gannets up to over 100,000. The island also has small numbers of fulmars, kittiwakes, guillemots, razorbills, and a few shags. From mid-summer onwards, there can be over 100 grey seals hauled out on rocks at low tide.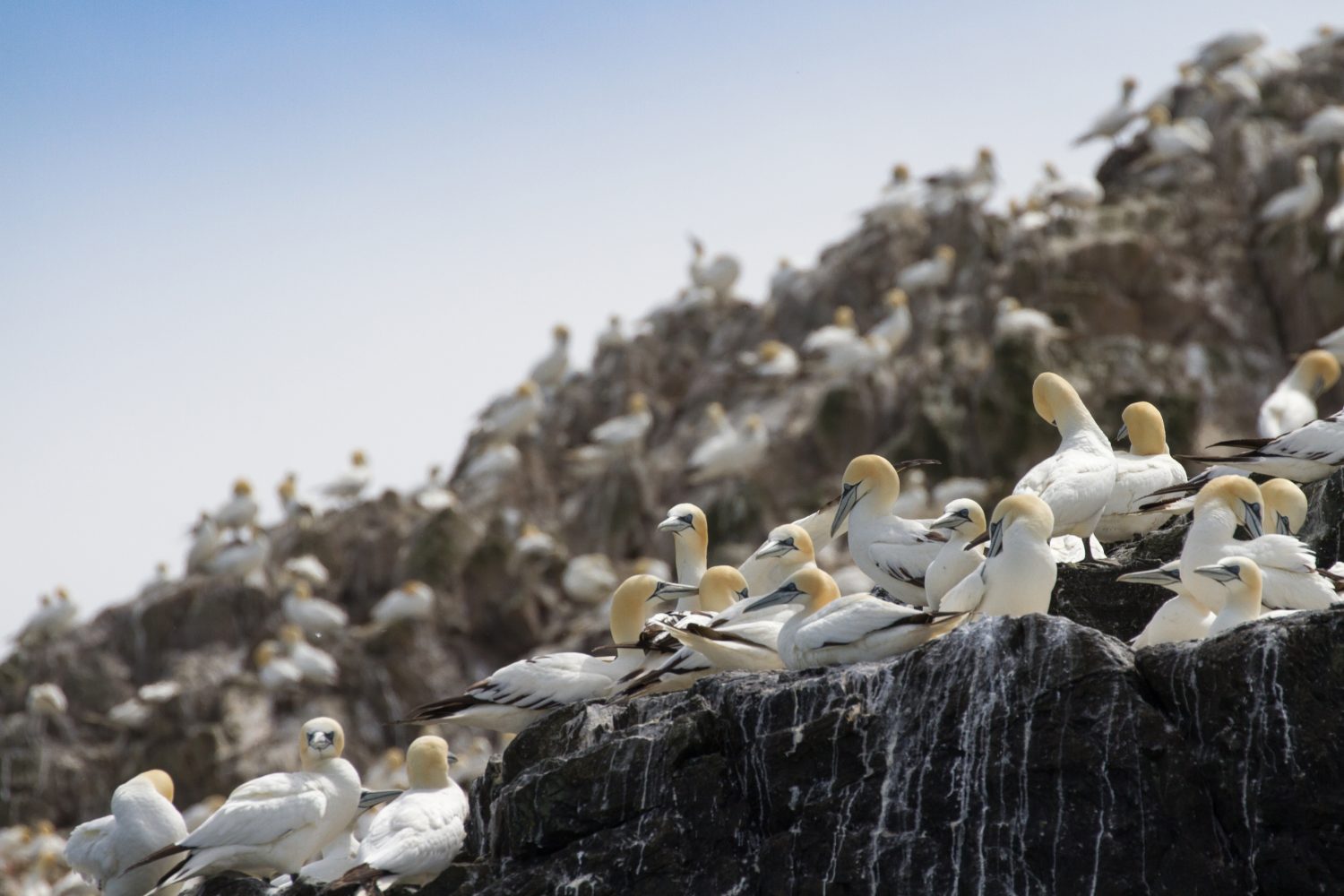 Grassholm has been owned since 1947 by the Royal Society for the Protection of Birds (RSPB), and was the first reserve the Society ever bought. Several boat operators take passengers on non-landing trips around the island.
In the Middle Ages Grassholm was used for grazing sheep during the summer. There is a small enclosure on the island that may have been used to round them up for shearing.
Grassholm Fact File
Owned by: RSPB; landing strictly forbidden.
Getting there: Round trips in summer from Martin's Haven, Dale, Neyland and St Justinian.
Park Area: West
Grid ref: SM598092.
More on Pembrokeshire's Islands