So where can you go in the Pembrokeshire Coast National Park? We do our best to ensure that you have access to all the best bits, so around 1,000km of the network of public rights of way in the National Park is available for you to explore.
The National Park Authority is responsible for the management of the Pembrokeshire Coast Path, one of 15 National Trails in England and Wales. The Coast Path covers 186 miles (299km) of some of the most spectacular coastal scenery in Britain.
This is a lot of path to maintain, but through the hard work of our National Park Authority Rangers and Wardens, Pembrokeshire's Coast Path is one of the biggest enticements to this corner of Wales.
Managing The Pembrokeshire Coast Path
The Coast Path was Wales' first long-distance route, opened in 1970 and is maintained by our hardworking Rangers and Wardens with funding from Natural Resources Wales.
In accordance with the Authority's second statutory purpose of providing opportunities for the enjoyment of the National Park, management of public access opportunities to the countryside is an important aspect of our work.
Unfortunately, some public rights of way in Pembrokeshire have been neglected due to a lack of use and maintenance since their initial registration in the 1950s. As these paths represent the best way to explore and enjoy the countryside the Park Authority has prioritised the improvement of public rights of way.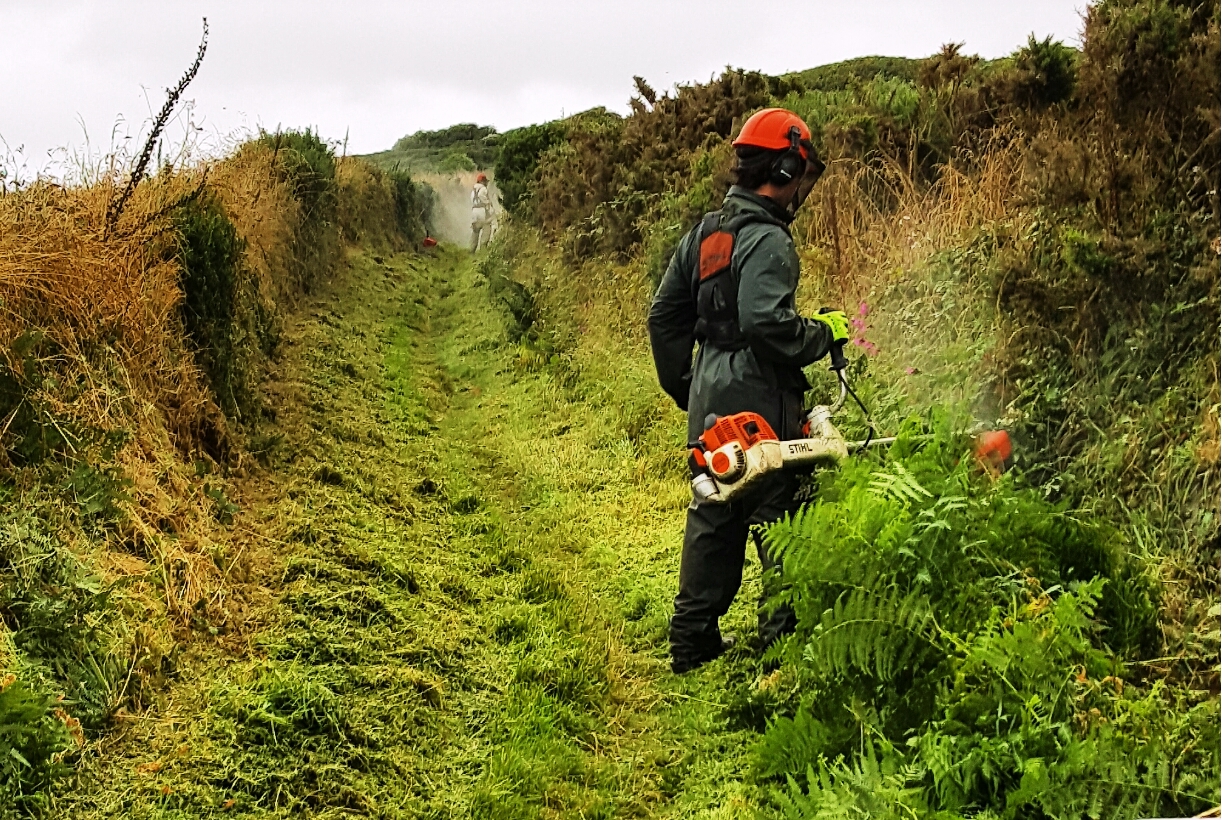 Rights of Way work today
Each year we undertake an improvement programme to restore obstructed paths for use by the public and continue to improve the overall standard of the network. Our work is characterised by improved signage and waymarking, surfacing and drainage work and the replacement of stiles with gates to improve ease of access for walkers.
Since taking on the maintenance responsibility for public rights of way in 1997 we have made a great deal of progress and are gradually developing a recreational network of paths to a standard that will complement the Coast Path.
More on countryside access in the Pembrokeshire Coast National Park