Wherever humans go, we shape our environment. The ancient people of North Pembrokeshire were no exception. The marks they made in the landscape left tantalising traces of their lives and their stories.
Step out beyond Castell Henllys and you can continue your journey around prehistoric Pembrokeshire.
This rugged landscape, where Castell Henllys sits, is known in Welsh as Gwlad Hud a Lledrith, meaning Land of Magic and Enchantment.
Seven important prehistoric sites dotted around this part of the National Park give a glimpse of how closely the Celts were connected with this land.
In the Castell Henllys Visitor Centre, look out for information about these special sites and then follow the story of prehistoric Pembrokeshire by visiting them.
The sites are:
Crugiau Cemaes – Bronze Age burial site and Iron Age settlement
Carreg Coetan Arthur – Neolithic cromlech (tomb)
Dinas Mawr – Iron Age fort (function unknown)
Pentre Ifan – Neolithic cromlech (tomb)
Foel Drygarn – Three Bronze Age burial mounds and Iron Age settlement
Carn Meini – Rocks of dolerite, known as bluestones
Gors Fawr – Circle of stones, over 4,000 years old.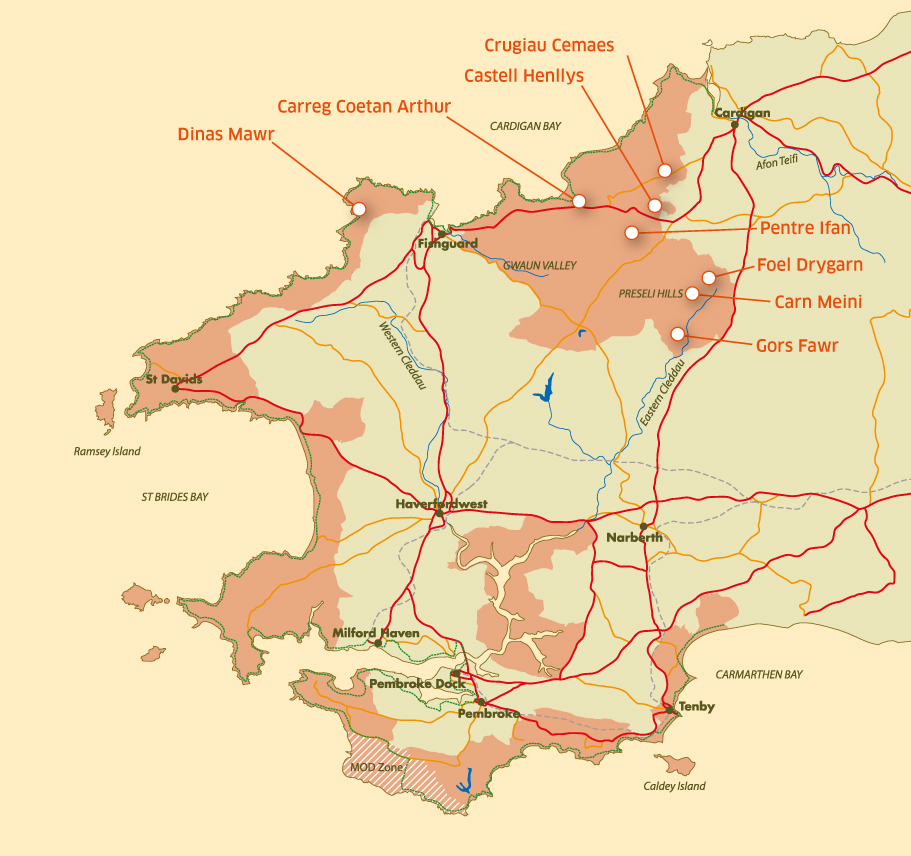 Find out more about Castell Henllys