If you like to work with people and enjoy getting your hands dirty, these roles might be of interest to you.
Voluntary Wardens
The National Park Authority receives invaluable support from a group of Voluntary Wardens who take part in a wide programme of practical and conservation tasks with their local National Park Ranger. They also provide a valuable link to local communities and often provide ideas for future work in the National Park.
Some examples of Voluntary Warden tasks include:
Clearing and burning scrub on conservation sites
Maintenance of rights of way; cutting back vegetation, ditching, maintaining bridges, installing gates, signs, steps
Tree planting and tree maintenance
Managing invasive species; pulling Himalayan balsam, cutting and burning rhododendron.
Hedge banking and fencing work
Litter picks and clearing of 'eyesores'
Monitoring the condition of footpaths or sites
Helping with surveys of wildlife, visitors or invasive species.
Pathways
Run by the National Park Authority and funded by the Welsh Government, Pathways aims to help more people spend time in the outdoors by providing volunteering, training and learning opportunities in the National Park and its surrounding area.
The project is designed to remove some of the barriers faced by people who want to get out and explore the local countryside and provides transport for many of its activities.
Pathways volunteers tackle practical tasks ranging from footpath repairs, hedgelaying, grassland and woodland management, as well as other conservation projects in and around Pembrokeshire. It is not all heavy physical work – there are tea breaks and you can take it easy if you need to.
Pathways – If you are interested in joining Pathways as an individual, please contact Tom Iggleden at TomI@pembrokeshirecoast.org.uk or call 07866 771190.
If you are a group or organisation that is interested in joining Pathways, please contact Tom Moses at TomM@pembrokeshirecoast.org.uk or call 07773 788205.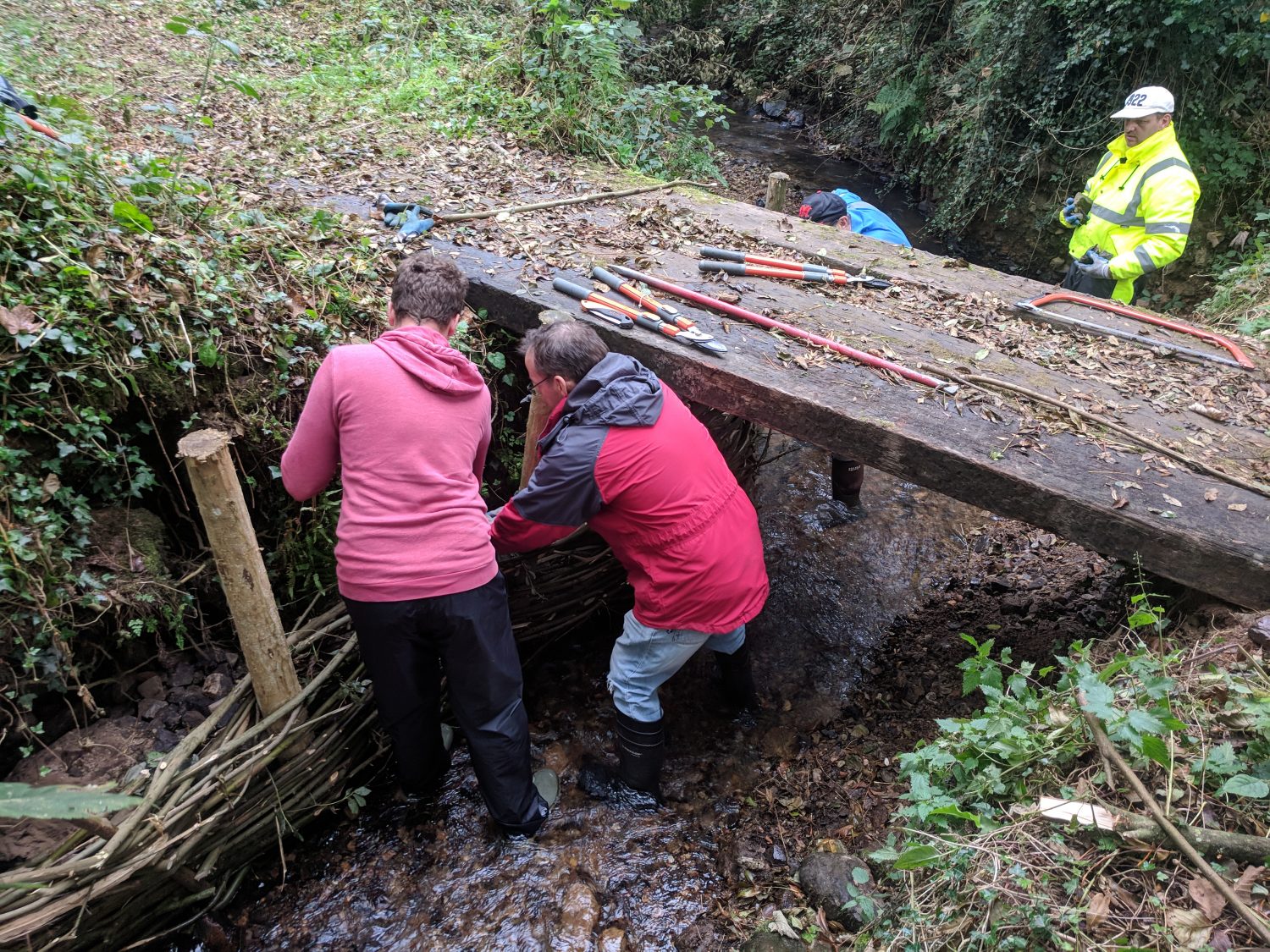 Stitch in Time Invasive Non-Native Species Project
The aim is to significantly reduce the amount of invasive species – specifically Himalayan balsam, rhododendron and Japanese knotweed in and around the National Park. The focus will be on the Castlemartin Corse (the streams that flow into Freshwater West) and the Clydach in North Pembrokeshire. Getting rid of invasive species is a big task, so ideally it would suit community groups within the project areas. Individual help is also very much appreciated. There will be tasks for the practical work, but also for doing ecological surveys and for inputting data.
For more information contact the Stitch in Time Co-ordinator Matt Tebbutt at MatthewT@pembrokeshirecoast.org.uk.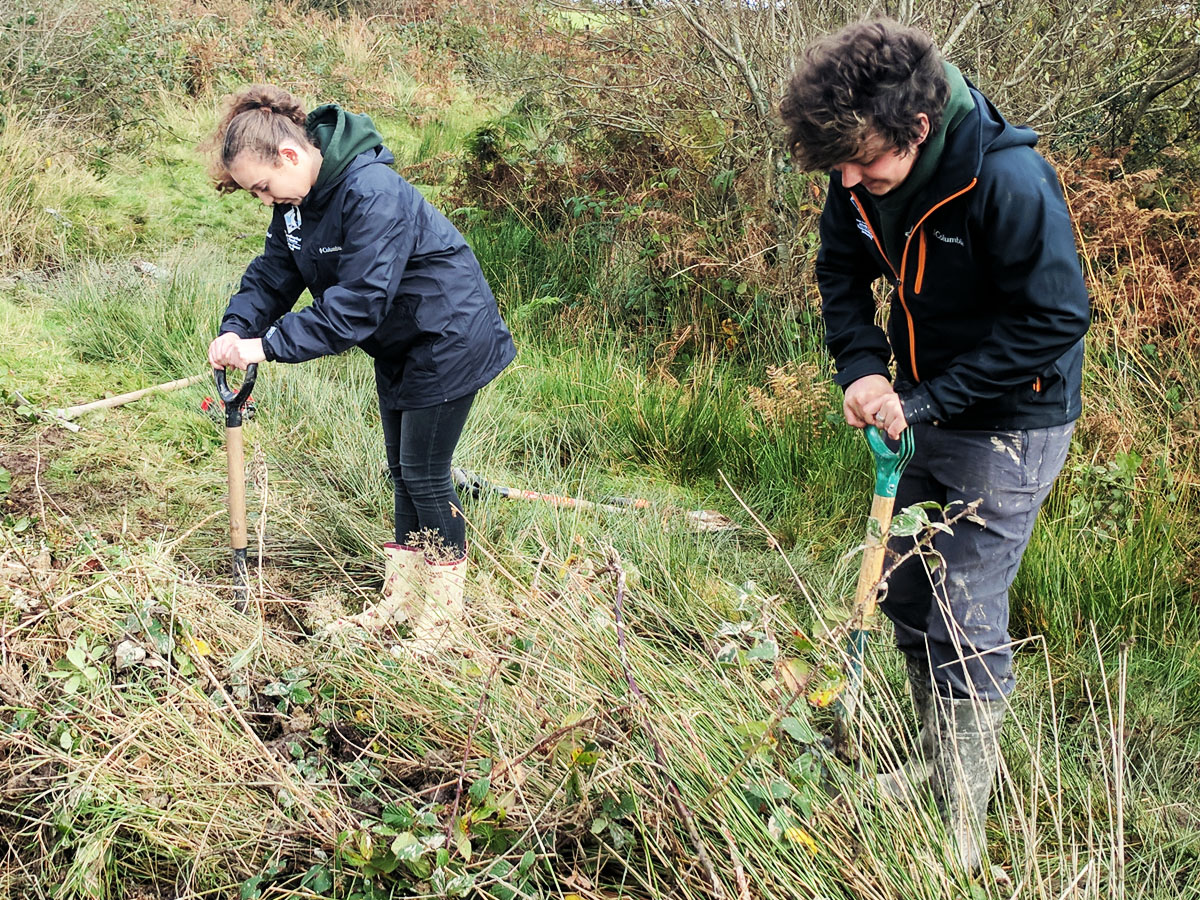 Youth Rangers
If you are aged 16-25, become a Pembrokeshire Coast National Park Youth Ranger and be part of a dynamic team of young people playing a vital role in a huge range of conservation projects around Pembrokeshire. You will learn and develop skills, meet like-minded people and have loads of outdoor fun while exploring new places and making a difference for communities in Pembrokeshire.
There are loads of rewards and benefits for our Youth Rangers and during the 12-session programme you'll be invited to exclusive events, meetings and celebrations. Who knows, becoming a Volunteer Youth Ranger could give you the direction you're looking for and point you towards the career you always hoped for.
If you interested in becoming a Youth Ranger, please contact Tom Moses at TomM@pembrokeshirecoast.org.uk or 07773 788205.
Find out more about our volunteer roles