This peaceful little town on the banks of the river Teifi marks the northern end of the Pembrokeshire Coast Path National Trail. Located on the water, it has its fair share of fisherman's tales.
Peregrine and the Mermaid
A fisherman from St Dogmaels has a lucky catch.
There once was a man named Peregrine who lived in St Dogmaels. Like many people who lived on the coast, Peregrine made his living from the sea. One day, when fishing for herring at Pen Cemaes, he hauled in his nets and, to his surprise, he saw that he had caught more than just herring. In his net there was a beautiful mermaid.
The mermaid begged Peregrine to return her to the sea. But he refused. Instead, he tied her up in the boat and headed back to St Dogmaels with his catch. The mermaid was not at all happy. She cried and wailed and begged and pleaded some more to be returned to the water.
Eventually, as Peregrine reached the sandbar at the mouth of the river, he finally took pity on the mermaid and released her. The mermaid thanked him from the bottom of her heart and promised to repay his kindness by warning him of any pending storms that would come along in the future.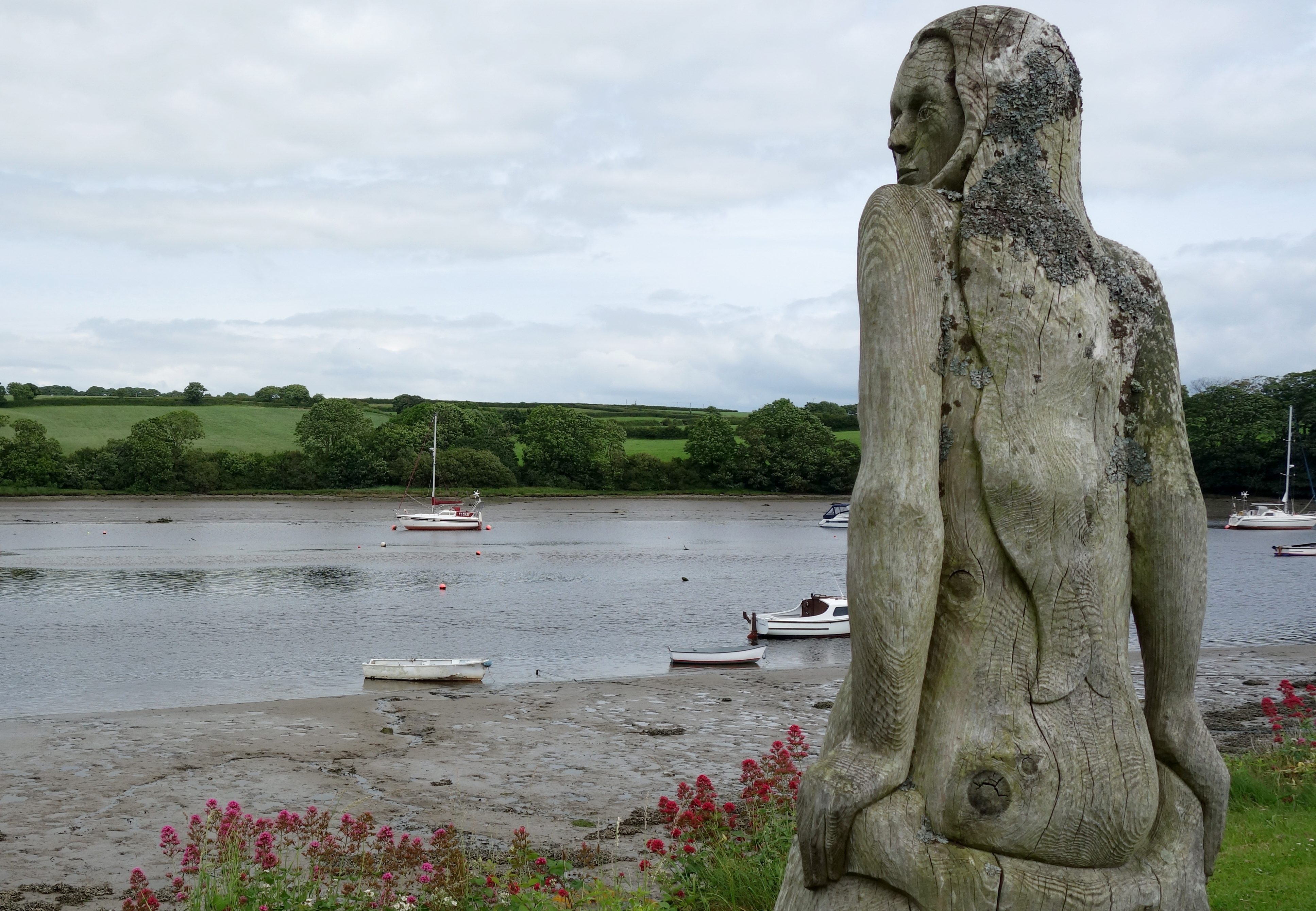 Several days later – to be exact, on 30 September 1789, it was a nice calm morning and Peregrine was one of many fisherman heading out to sea, hopeful of another good catch. But just as he was nearing the sandbar, the mermaid appeared alongside his boat and warned him of a terrible storm approaching. Peregrine heeded her warning and headed back in to the safety of the shore. The other fishermen just laughed when they saw this and carried on over the bar and out to sea.
Later that day a fierce storm blew up. It whipped the sea into a frenzy and the howling winds and pummelling waves destroyed the other boats from St Dogmaels. Peregrine was sad to learn of their fate. From that day on, he always had one eye on the weather and the clouds while the other kept a look out for the mermaid.
If you happen to be passing through St Dogmaels, look for the mermaid statue at the end of the jetty.