You can now view the Pembrokeshire Coast Path National Trail from your computer, mobile or tablet as the world-famous walking route has been added to Google Street View.
Google loaned the National Park Authority one of its backpack mounted Google Trekker cameras in 2016, making it possible to film the spectacular coastal scenery of the Pembrokeshire Coast National Park.

The Pembrokeshire Coast Path National Trail has been added to Google Street View.
The task required filmmakers that were physically fit as the camera and equipment weighed 25kg, about the same as a sack of potatoes. Luckily two of the Park Authority's Wardens were up to the task, with Alex Payne and Ainsley Corp swapping their mowers and strimmers for the Trekker to film the Coast Path.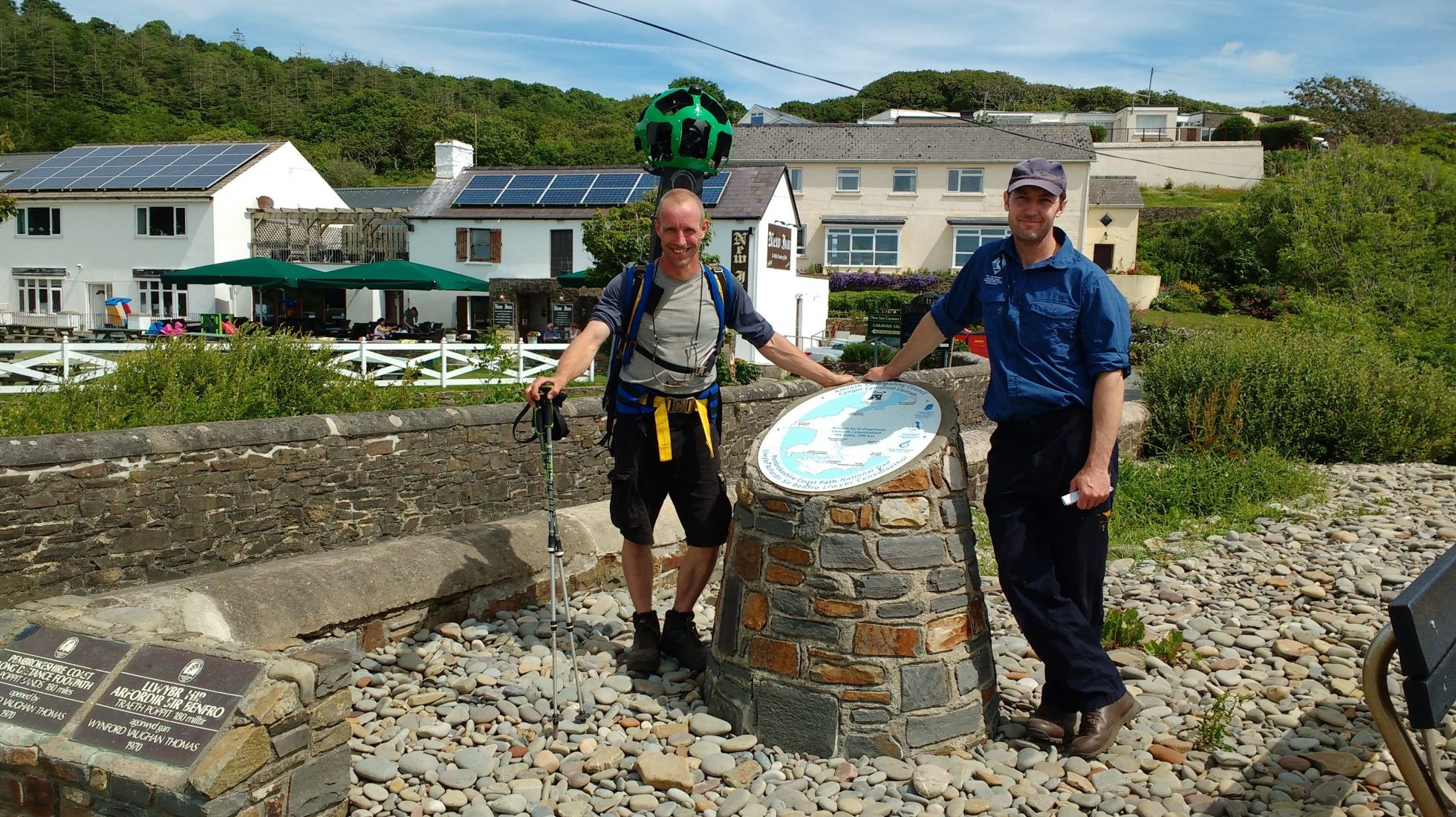 National Park Authority Access and Rights of Way Manager, Anthony Richards said: "One of the main challenges was finding enough dry, bright and sunny days to film. We all had to be flexible and jump in at short notice, seizing every fine day to film. In the end it took 28 days, between April and June, but it's worth it as it shows the National Park at its absolute best.
"The Coast Path provides a spine for dozens of circular walks, which are promoted on the National Park website; it will allow people to preview a walk to work out if it will be suitable for them in terms of its terrain and cliffs. You can also now just scroll along and enjoy the views of iconic landmarks such as the Green Bridge of Wales, or some of the more remote and lesser known stretches of coastline."
The online footage of the Pembrokeshire Coast now joins iconic landscapes such as the Grand Canyon and it is hoped it will help promote Pembrokeshire as a destination for visitors from all over the globe.
Start Street View at northern end
St Dogmaels (Grid ref: SN163468)
Start Street View at southern end
Amroth (Grid ref: SN17270724)
Discover more about the Pembrokeshire Coast Path