Well-controlled dogs are usually welcome members of any trip to the Pembrokeshire Coast, be it a stroll along the 186 miles of Coast Path, country lanes, bridleways, or at over fifty of the county's beaches. Many accommodation providers and attractions also welcome dogs.
For advice on what you should consider when walking your dog on the Pembrokeshire Coast, view our Dog Walking Code of Conduct and the Countryside Code.
Most of Pembrokeshire's beaches are dog friendly, but some have dog restricted areas or dog bans between 1 May and 30 September. For more information view our Dogs on Beaches page.
We want you and your dog to enjoy the Park without risk to yourselves or to other visitors, farm animals or wildlife. Uncontrolled dogs can injure or kill animals and wildlife and it is against the law to allow your dog to disturb or chase them.
Uncontrolled dogs are also at risk of falling off cliff edges (each year the Coastguard rescues stranded dogs or recovers ones bitten by adders).
When walking among cattle, if you feel threatened – don't hang on to your dog – let it go and make your own way to safety.
Dog mess can cause infections and disease in humans and farm animals. It can also affect special soils that rare plants need to survive. Please carry a bag to pick up dog mess and take it away to put in a litter bin.
When walking your dog in the countryside of the National Park, you will often be passing through privately owned farmland and wildlife habitats. So please be responsible visitors and follow the Countryside Code.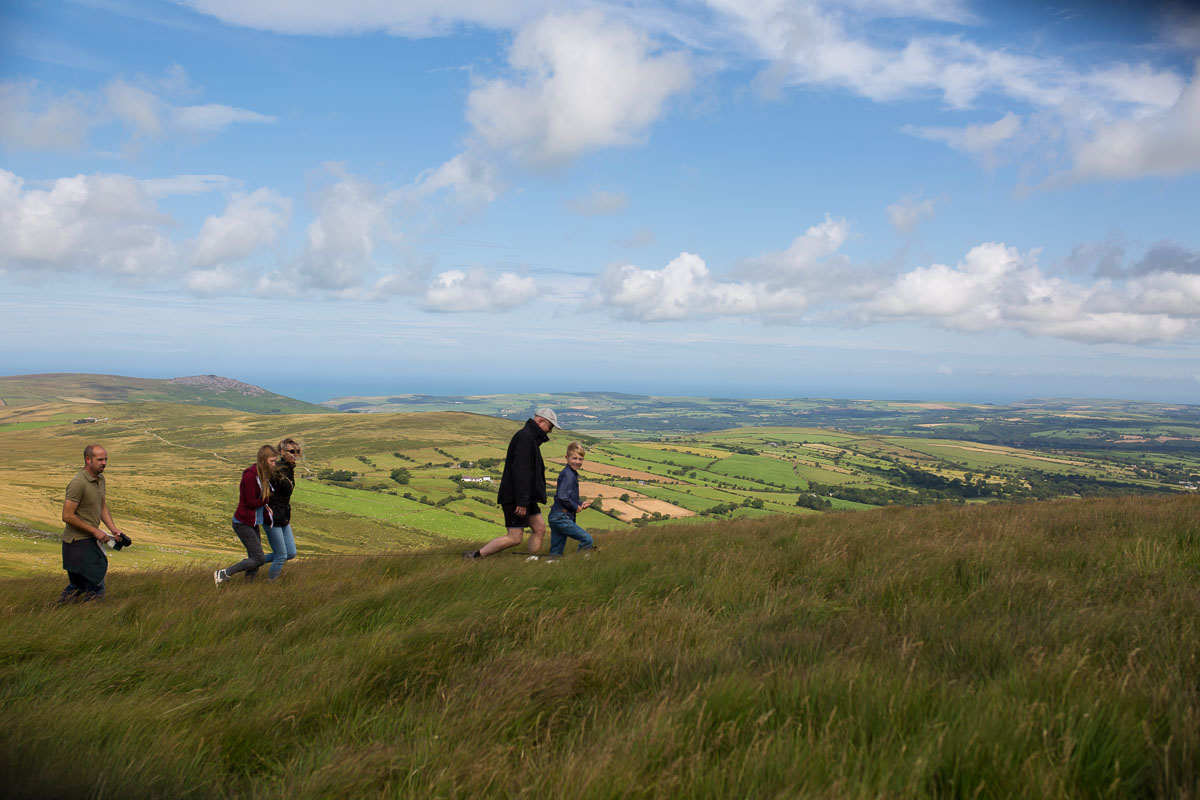 Produced in consultation with the Pembrokeshire Local Access Forum.
Look after your dog
Keep your dog close and in sight – on a lead if necessary and always if it won't recall immediately to you
Make sure your dog wears a collar, identification disc and is micro-chipped
Don't allow your dog near cliff edges, rough seas or strong tidal currents
Think of the weather – on hot days cars and beaches can be too hot for dogs.
Look after our coast and countryside
Always pick up your dog's mess, this is a legal requirement on beaches and places where people walk and play
Take your bagged dog waste home or put it in a litter bin
Ensure your dog is on a lead near farm animals and doesn't approach or chase birds or other wildlife
When cattle are present keep your dog on a lead unless you feel threatened – in which case let your dog go and make your own way to safety
Follow signs and abide by byelaws such as dog restrictions on beaches
Keep your dog to the path when walking in the countryside.
Be considerate of others
Show respect for other people and their dogs
Keep your dog away from horse riders, cyclists and picnics
Don't allow your dog to bark excessively
Remember that not everyone likes dogs, especially small children.