Invasive non-native species (INNS) can outcompete native UK species, physically change ecosystems and damage property. Some, like giant hogweed, can be extremely harmful to human health.
Piecemeal treatment of INNS rarely addresses sources of infection, which implies that treatment will need to continue indefinitely. Treatment is not cheap – the cost of managing INNS has been put at £1.7 billion per year in the UK – so prevention is better than cure.
INNS are drivers of ecosystem change and contribute to the loss of biodiversity and the cost of control if left unchecked is exponential over time, they may also affect human health, cause damage to property and structure and facilitate the spread of disease causing degradation of natural ecosystems.
INNS in the Pembrokeshire Coast National Park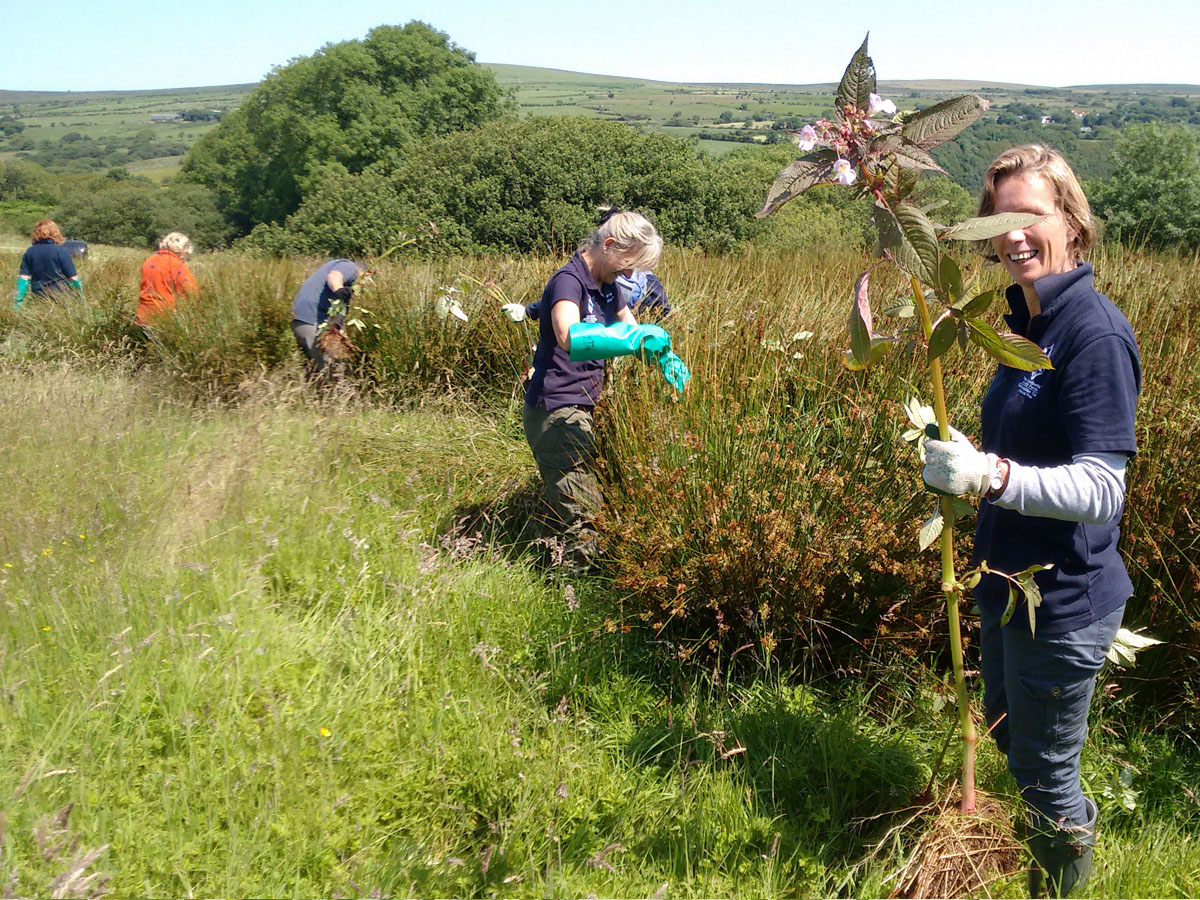 Be Plant Wise
Know what you grow
Invasive plants can take over your pond or garden and damage the environment.

Stop the spread
By not moving pond plants around.
Compost with care
Don't dump aquatic plants in the wild – you could be breaking the law.
Clean, Check, Dry
Check your equipment and clothing for live organisms – particularly in areas that are damp or hard to inspect.
Clean and wash all equipment, footwear and clothing thoroughly. If you do come across any organisms, leave them at the water body where you found them.
Dry all equipment and clothing – some species can live for many days in moist conditions. Make sure you don't transfer water elsewhere.
Find out more about INNS in the National Park